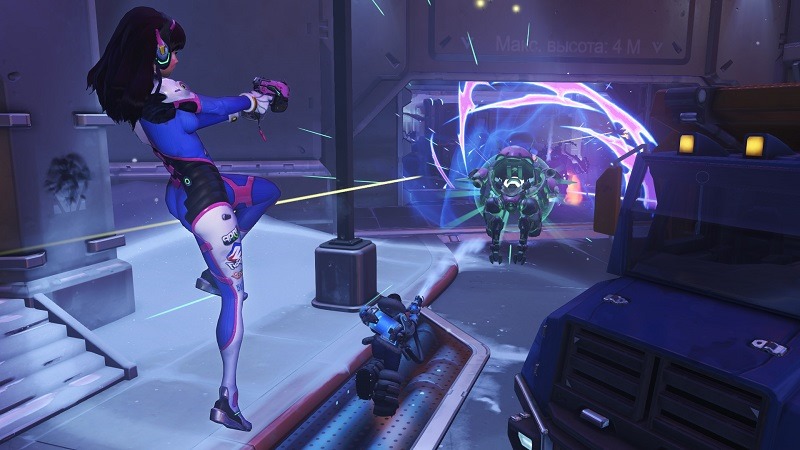 My first season of competitive Overwatch was an outright train wreck. Sure, I played my placement matches and ranked respectably enough initially, but soon after, I found myself on a downward spiral to horribly low levels that brought tears of superior joy to Gavin's eyes.
Not much has changed in season two mind you. Though it's gone a lot better for me to be honest, Gav still ranks much higher than I do. He's a platinum professional, and I'm just a golden Porra. I will catch him, one day.
Perhaps that day will come when the third season of competitive Overwatch kicks off. According to a new post over on the forums, that'll be in just little over a month's time:
The largest visible change to Competitive Play will be to the off-season between Season 2 and Season 3. Based on community feedback, we're going to shorten the off-season downtime to just one week, with Season 2 ending at 00:00 UTC on November 24, and Season 3 beginning on December 1. Additionally, during the off-season, we'll display an in-game countdown to when the next season begins.
Well that's great news. The downtime between season one and two was a little too long (around three weeks or so). At least now we only have to wait a week before we can dive back into the action.
There's a reason for that downtime though in the first place you know. Blizzard will use it to finalise the following behind-the-scene adjustments to competitive play:
Another area of Competitive Play we're trying to improve for Season 2 is how we distribute everybody into their Skill Tiers (Bronze, Silver, Gold, Platinum, etc.) based on their SR. When Season 2 started, we had WAY more players in Gold and Platinum than we initially intended, and way fewer in Bronze and Silver. This was the result of how we calculated your initial SR for Season 2. We tried to partially reset player SR at the start of Season 2, but the results were not as we expected. Instead, below-average players started Season 2 at a higher SR than they should have been given their performance in Season 1. This meant that as they played in Season 2, their SR would often drop to a lower value, which didn't feel great. It also meant that there was a much wider variation of skill in the Gold and Platinum tiers than we wanted. This is something we want to avoid in Season 3.

As a result, we're testing a different way of determining your starting SR for Season 3 on the PTR. We're leaning more towards trying to keep things fair rather than giving everyone a fresh start. We're also going to initially tune your SR to be slightly lower to start. In turn, fewer players should start the season having their Skill Rating drastically drop despite having close to even wins and losses.

This change will mean that some players will not start in the same tier for Season 3 that they were placed in for Season 2, and that your SR gains from winning will be a little higher at the beginning of the season. After you play enough matches, however, your SR gains and losses will go back to normal.
Please let me stay in gold, and please let Gavin drop down from platinum. Come on Blizzard, I'm not asking for much!
Actually, while I'm at it, don't you want to give Alessandro a boost too? He's just short (like literally 10-20 points off) of being a golden porra like me.
Last Updated: October 26, 2016