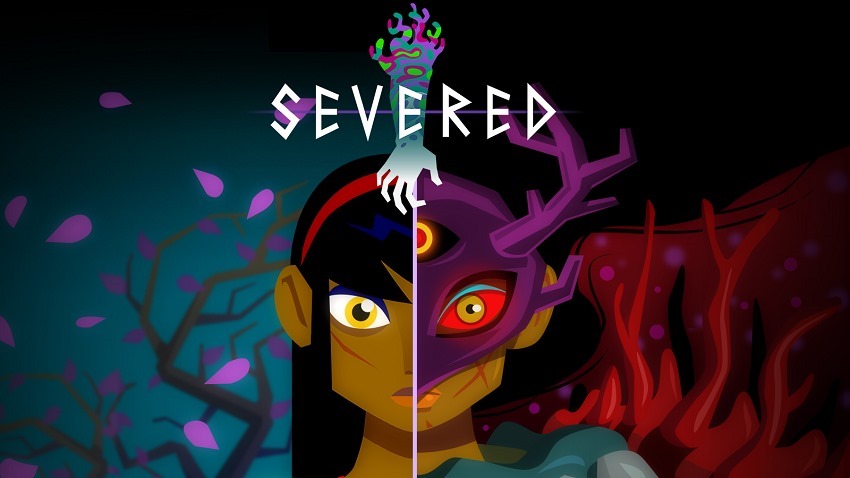 The Nintendo Switch is, for the majority of its games, a hybrid console. You can take that experience on the go or pop it into the unwieldy dock for some higher resolution play on your TV. There are a pocket full of games that don't support this at all though, and DrinkBox Studios' Severed is now the latest one. The first-person dungeon crawling adventure can only be played in handheld mode, but there's a pretty simple reason as to why.
Severed started its life as a mobile game, before quickly being ported over to the PS Vita where it found even greater appeal. The one thing those two have in common? Touch controls. Severed hinges on touch controls for combat, as you guide your one-armed heroine through a series of RPG powered hack and literally-finger-slash encounters. Without touch, Severed just isn't the same, which makes it hard for the game to translate to a traditional gamepad.
That's not to say DrinkBox didn't at least try. Commenting on the difficulties of getting Severed to work on a TV, a DrinkBox representative described just how unnatural it made the game feel:
"We did do some experiments with motion controls early on in development, but were really unhappy with the results. For the experience to work well, players need to swipe with precision, and need to be able to see what they are touching. Even simple things like slashing specific pots to break them can become extremely annoying to do when using motion controls or an on-screen cursor."
DrinkBox are going to be updating the store description for the game to make the lack of docked mode play abundantly clear, but having played Severed I do believe that it's the better choice. The game thrives on its fantastic touch controls and really wouldn't be the same game without them. nd it's a game you should
It's a game you should play, if you happened to miss out on it on the PS Vita.
Last Updated: August 11, 2017