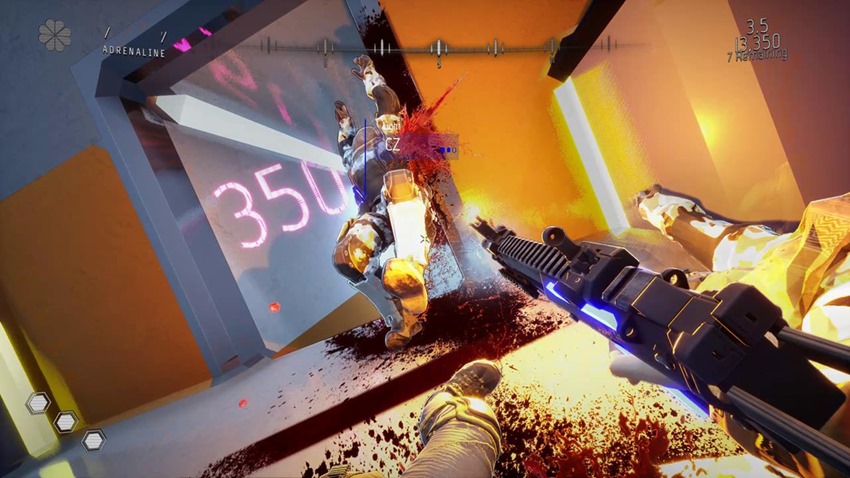 Picture the scene: Enemies in front of you, a gun in your hand, and only so many bullets to go around. Unless you're Deadpool looking to pull off a hat trick, you're going to have to reload eventually, right? In Severed Steel, that's not just on the cards, it's off the table and has been ejected into space entirely as one clip of ammo is all you get in a gun.
Developed by Greylock Studio, Severed Steel is a first-person shooter where you can't reload because you've only got one arm available and you need it to hold the gun in front of those goons who are currently rushing towards you. How do you survive? By emptying your clip, dodging everyone around you, and grabbing the next weapon that's closest to you.
The end result is a a fluid stunt system, destructible voxel environments, loads of bullet time, and the ability to chain together wall runs, dives, flips, and slides as Steel works her magic across multiple levels. It's basically Superhot mixed with Tron if it were a Hong Kong action movie and I'm liking that idea a whole lot.
Here's the trailer for it:
And here's a bunch of screenshots:
The idea behind Severed Steel is to keep moving at any given time, destroying everything and everyone in your path as you leave a bloody trail of voxels behind you as Steel takes revenge on the megacorporation EdenSys that kicked her to the curb after an accident that was caused by the corp itself. If it looks like a good time, you can wishlist it now on PC, PS4, and Xbox One for later in the year.
Tis but a scratch yo.
Last Updated: March 16, 2021