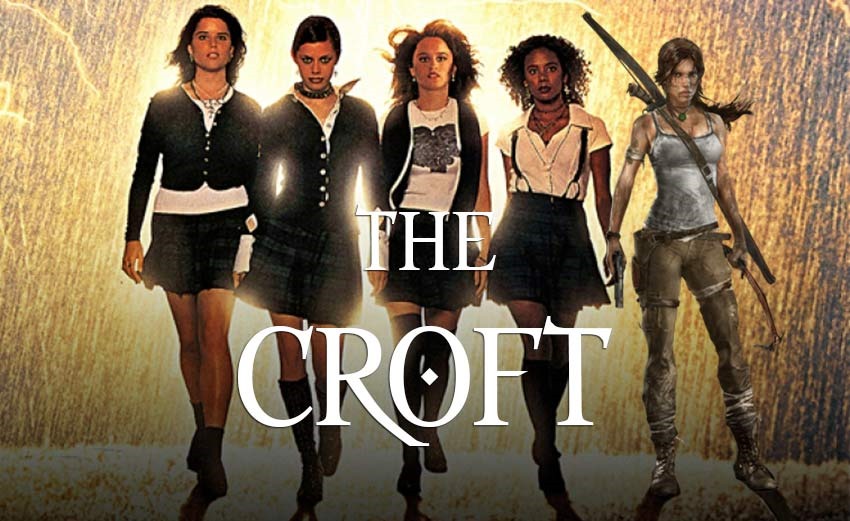 Special editions! I…don't buy them. I'm not judging anyone who buys into super-duper versions of upcoming games, but the only way I'll part with more of hard-earned blood money (does anyone know how to get bloodstains out of a banknote, asking for a friend) is if said collector's edition actually has good merchandise included.
Like that Triforce Batmobile edition for Batman: Arkham Knight that never saw the light of day. Dudes, I'm still sitting in a shower and crying about that. Anyway, value is in the eye of the beholder and Square Enix is betting heavy that fans will flock to a special edition that has a very significant bonus attached to it: Two days early access to Shadow of the Tomb Raider. Here's what you'll find in store for you, with the obligatory season pass including the following goodies: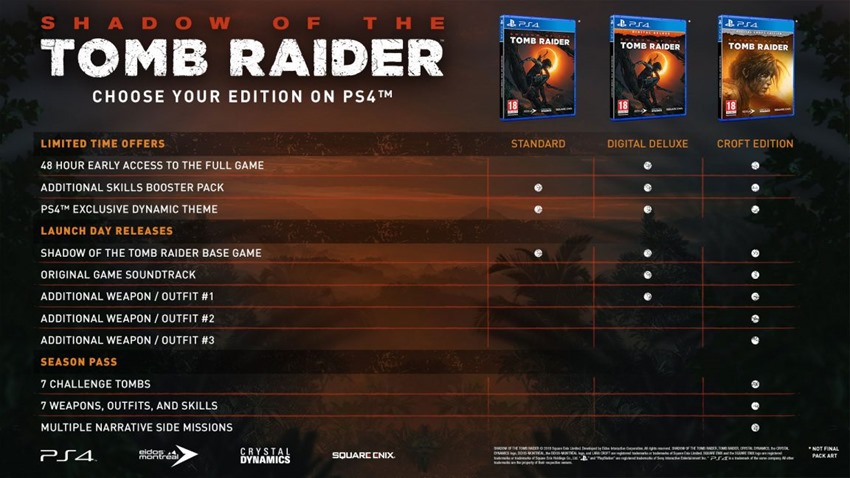 Seven new "Paths" adventures
These Paths includes new stories, new missions, challenge tombs, weapons, outfits and  new skills
The first challenge tomb will also introduce co-op gameplay
Season Pass owners also receive an exclusive weapon, outfit, and skill on launch day
And then the actual limited editions, with escalating prices:
Shadow of the Tomb Raider – Limited Steelbook Edition
The base game
Steelbook packaging
Three art cards
Shadow of the Tomb Raider – Digital Deluxe Edition
The base game
Extra weapon and outfit
Original game soundtrack
Shadow of the Tomb Raider –  Croft Steelbook Edition
The base game
Limited edition steelbook packaging
Three art cards
Season pass content
Three extra weapons
Three extra outfits
Original game soundtrack
48 hours early access
Shadow of the Tomb Raider – Ultimate Edition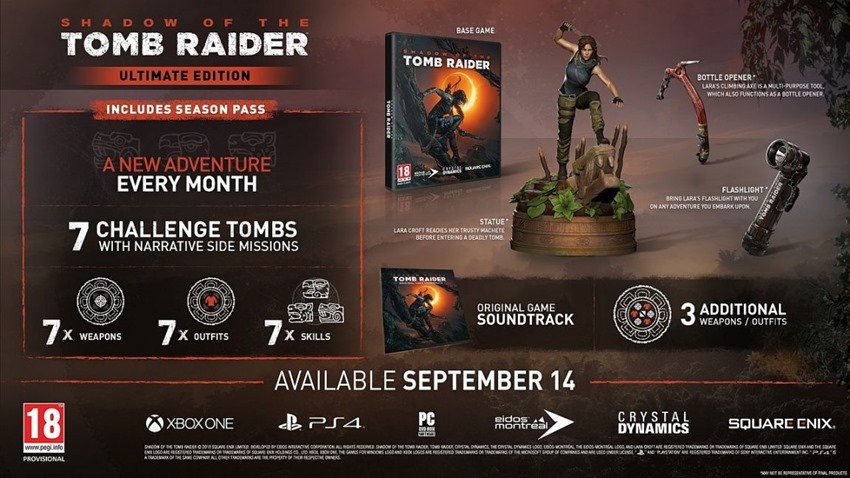 Everything included in the Croft Edition
Physical items: statue, flashlight, bottle opener
There has been some concern that the Croft Steelbook edition will be region-specific, while the Ultimate Edition will require you to do some pricey importing if you want to get your hands on it. Local retailers only seem to have the vanilla edition up for order so far, but I've sent out a few emails to see if they'll be available for the impatient raider of tombs ahead of the September release date. I'll update this post as soon as I hear back.
In the meantime, if you're looking for more Tomb Raider content, then don't forget to feast your eyes on the latest selection of screenshots that were posted over the weekend. They're quite pretty they are.
Last Updated: April 30, 2018