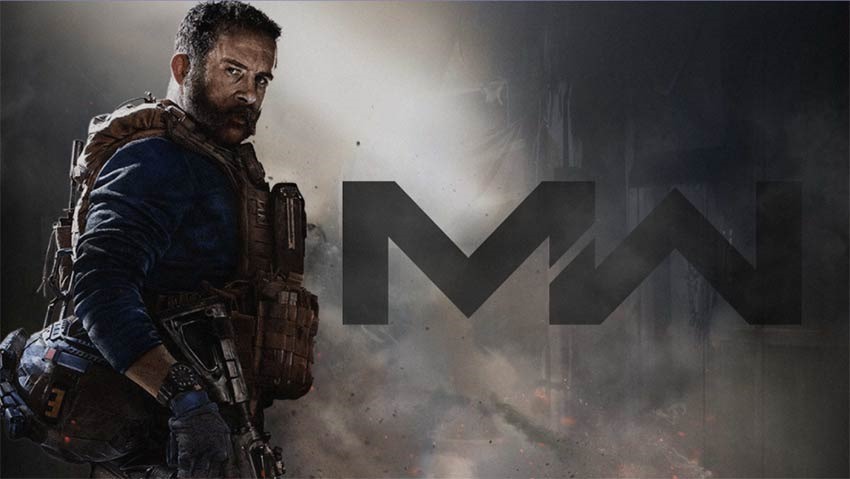 There're still two weeks to go before Call of Duty: Modern Warfare's release on October 25, but that's never stopped a video game company from releasing a "launch" trailer before. And that's precisely what Activision and Infinity Ward have done, with an explosive new launch trailer set to a mix of sorts of Metallica's Enter Sandman.
As far as "gameplay" trailers go, this is one that's stuffed with a fair bit of cutscene, but it does look like a good (if somewhat jingoistic) time. Yes, I'm once again looking rather forward to a Call of Duty game. I didn't really like Black Ops 4 very much, given its multiplayer focus. I hoped that Blackout, the game's Battle Royale mode would make up for the missing single-player campaign, but the way that the mode was locked locally – with rotating modes – rubbed me up the wrong way.
Both of those problems should be gone in Modern Warfare though. Firstly, the game has a single-player campaign again, which promises to be dark, gritty and perhaps controversial.
"This is an all-new Modern Warfare reimagined in every way," said Dave Stohl, co-Studio Head, at Infinity Ward when we visited in May this year. "We are creating an emotionally charged experience that's inspired by the headlines in the world today, where the rules are grey and battle lines are blurred. Players will join a varied cast of international special forces and freedom fighters in gripping and heart-pounding missions through iconic European cities and volatile expanses of the Middle East. It's intense, it's exciting, and we can't wait for our fans to play this October."
The problem of rotating modes because of empty lobbies should be moot too, with Modern Warfare being the first Call of Duty game to support full cross-platform compatibility. Players on PC, PS4 and Xbox One will be able to play against each other, which should hopefully keep local lobbies a little fuller for longer. Remember, on console, you'll also be able to plug in a mouse and keyboard and use those if you wish, while PC gamers can opt for controllers if they like. You can also set it so you'll only play with people using the same input devices, so controller users don't have to face off against people using mouses and keyboards and other office work implements they like. Neat!
The only blight for many is that the game's "Special Operations:" survival mode will be exclusive to the PlayStation 4 for a year. Beyond that, the game's stuffed with modes and maps, with plenty more of them coming in the future. For a Call of Duty first, maps will be free, to prevent the player segregation that's plagued Call of Duty multiplayer just about forever.
Call of Duty: Modern Warfare is out on October 25 on PC, PS4 and Xbox One.
Last Updated: October 8, 2019