I had to do a violent double take to make sure my Ipad wasn't lying to me. Yet another Stuff Pack for The Sims 4 is happening. This time your Sims can get all romantic and lovey-dovey in the garden!
Yay!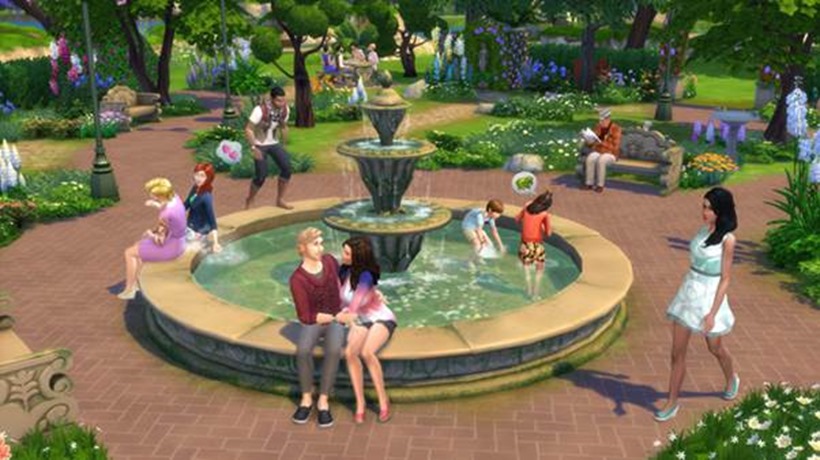 Flowery fauna and marble furnishings awaits as do spitting lion fountains, stately Doric columns all tempting your inner landscaping demon to escape and design gorgeous Victorian inspired botanical gardens.
Now, at the most gorgeous venue you can design, your virtual little person and his/her crush can go on a date! He/she can propose to said crush and have their wedding planned and had! All in one afternoon! (Hmmm. Should have had EA plan my wedding for me.)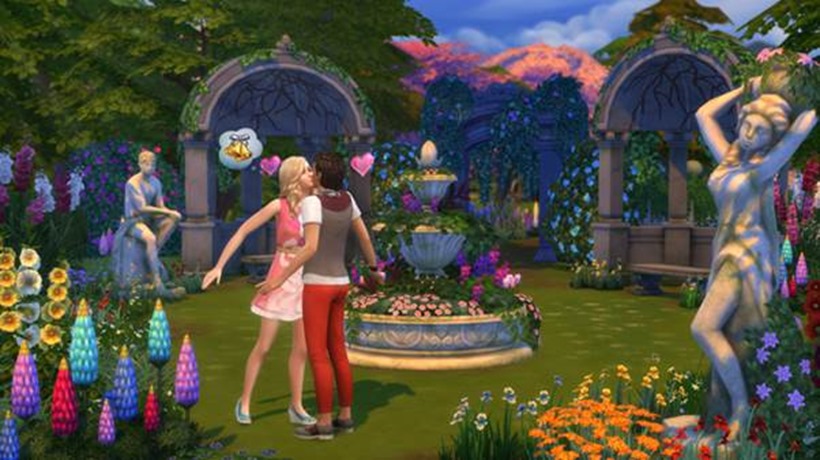 Or if you are not really in the mood to build your own little version of paradise, you can always just go with the stock standard garden design that will ship with the pack.
Also added is the new Fountain of Gluteus Maximus. More than a pretty backdrop, Sims can sit along the fountains edge, cuddle and flick water on each other, because it is romantic! Gosh Darn It!
Whimsical Sims can play in the fountain, or if you are evil you can add soap to the fountain and watch it all burn! I mean bubble. And all this can be done whilst enjoying the brand new Baroque radio station.
But that's not all folks! Nope. The Whispering Wishing Well also awaits! Make a wish, toss in a Simoleon, and hope you get the wealth, child, love or whatever you have wished for.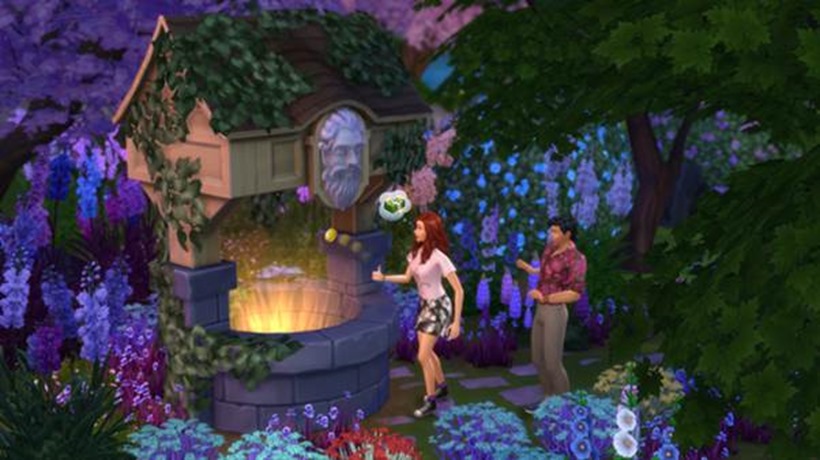 Or if the Wishing Well is not feeling all that Well Wishing towards your Sim, could end up adding some personal tragedy to your Sim's life. (If it can swallow the Twins my Sim had recently? Yeah. That would be great.)
All the Garden-y goodness releases on February the 9th. Right in time for Valentine's Day. Or the Deadpool movie.
Here's a video…
Last Updated: February 4, 2016