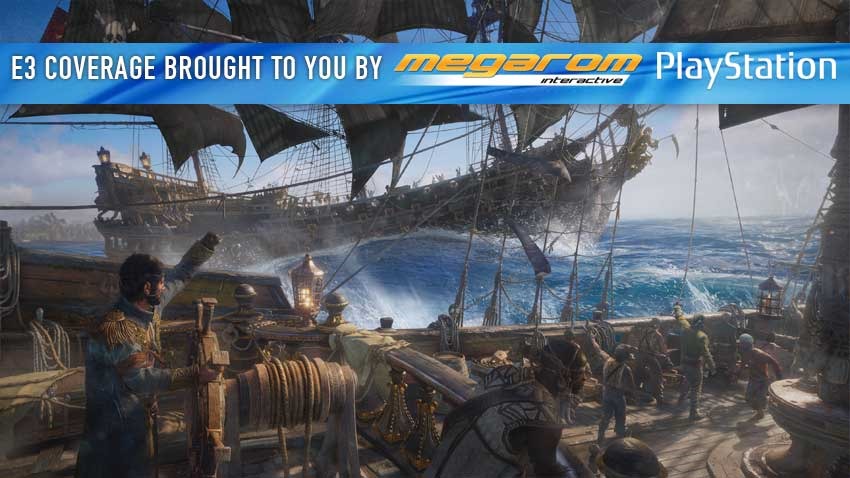 There's something magical about the ocean. Blue seas, rolling waves and a ship to sail the high seas on. Now imagine that ship being pursued through hell and back amidst a sea of salty water and cannonballs as dozens of ships chase you down in pursuit of your sweet booty. That's the world of Skull and Bones, Ubisoft's nautical title which takes that one idea that made Assassin's Creed 4: Black Flag so memorable and builds an entire game around it.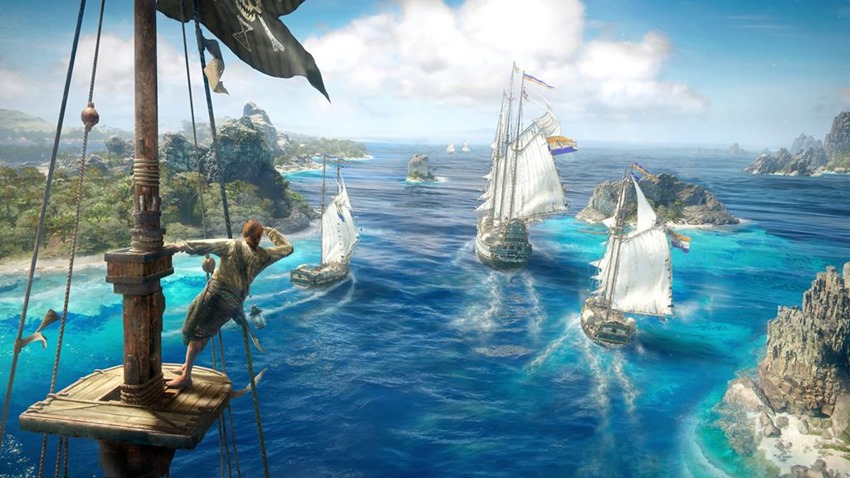 A game of five freebooters sailing around as one armada in pursuit of silver by any explosive means possible. It's novel idea, that borrows heavily from its inspiration to create a product that plays almost identically to its source material. There's a lot of that going on in Skull and Bones, but can it stand on its own two peg-legs and establish an identity for itself outside of Assassin's Creed?
Yes and no.
One of the big takeaways with Skull and Bones is now on how your ship handles and just how well you the captain plot her course in treacherous waters to plunder some booty. That requires skill and patience, as the ancient ships of another century don't exactly handle like sportscars. They're massive collections of lumber and gunpowder, floating fortresses armed to the teeth that are highly dependent on you angling her into the wind to achieve the most knots possible.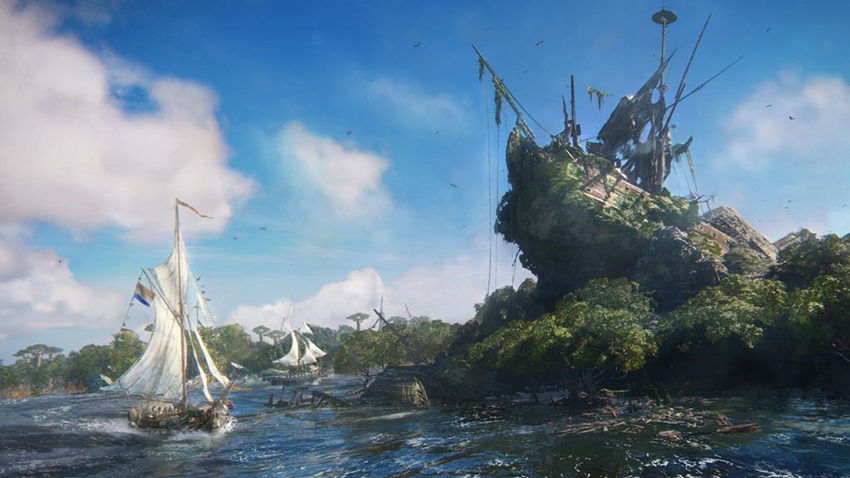 That layers on a more strategic use of maintaining your course and getting within range of your target, as you'll have to make good use of your vessel which hails from one of three distinct types of attack-craft. A sniper ship may sacrifice armour for speed and distance, but the Sloop of War makes up for that with a level of marksmanship unmatched by any other ship around. Likewise with a heavier ship such as the Frigate that comes equipped with a battering ram as it may not be fast but it can hit hard right where it counts.
The Brigantine rounds out the lot, sacrificing its turning radius for an entire American town's worth of guns as it hits not only where it hurts but also hard. That selection of seaworthiness makes for a team dynamic where organising your team is just as strategic as knowing how to plot your course lest your teammate accidentally murders your ship and leave it to sink to the murky depths beneath you. Knowing which complement of cannons to use in an encounter makes all the difference here.
As does having enough friends to play with. Much like most of Ubisoft's games, the online social space is the real decider here. My demo at E3 had the perfect setup for this, throwing me and fourth other random players into a gang of scurvy misfits who quickly learnt how to work the controls and become a team.
When we did manage to co-exist, the end result was magical. We were sinking ships, stealing silver and outrunning dozens of pirate-hunter vessels as we communicated and held our own. It was fantastic stuff, made even better by an engine that was built on small details as your salty crew raised the sails and shouted all manner of sailor curses at your foes in ye olde parlance.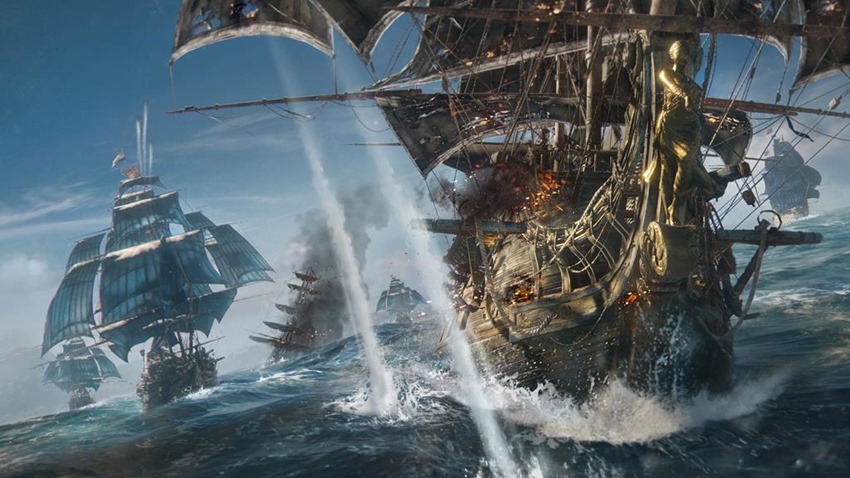 Finding your own crew of regulars to join you for these matches will be hard enough, lest you manage to press-gang a few randoms into service. It's still utterly worth it, however, as Skull and Bones takes a solid idea and layers gorgeous visuals on top of it to create something which makes multiplayer exciting. If Ubisoft plans to supplement what I played today with a proper single-player and a world worth sailing, then sign me up for more as a pirate's life sounds quite seaworthy to me.
Need more E3 in your life?
Check out our E3 2017 portal powered by Megarom Games and PlayStation
Last Updated: June 15, 2017