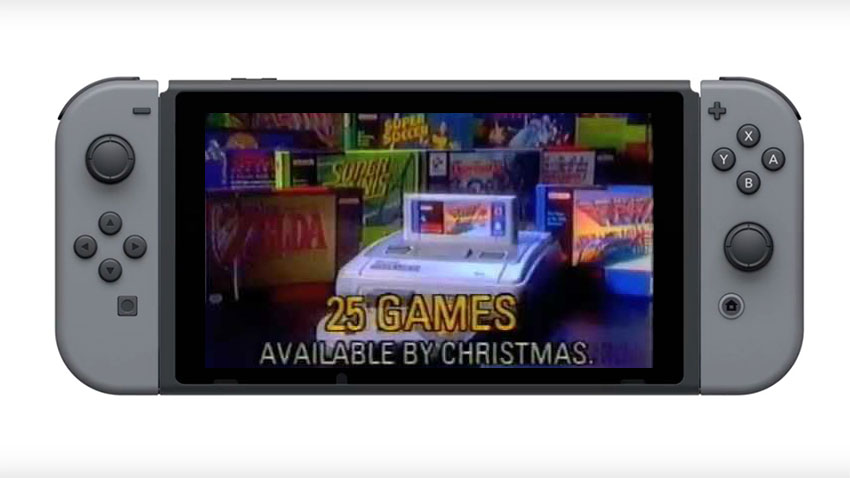 If you've got a Nintendo Switch, you're spoilt for choice right now when it comes to games. The device is a hub of indie treasures, a solid collection of Nintendo's latest first-party offerings and some more nostalgic content if you happen to be up to date on your subscription plans. As a modern gamer who isn't roughly 327 years old, those classics are primarily rubbish to me.
They've got zero microtransactions, there's a complete lack of predatory stabs at getting me into recurrent spending habits and none of those games came bundled with superfluous cosmetic pre-order bonuses. What a load of hot garbage NES games are. On the other hand, SNES games on the Nintendo Switch might be a bit more tolerable.
They're from a newer era, where Nintendo's successor to the NES had more than 8 bits of processing power. I'm no expert, but seeing higher numbers on a spec sheet makes the lizard part of my brain tingle and 16 is definitely better than 8. Data Miners happen to have uncovered a treasure trove of games from that system, that look like they'll be headed straight to Nintendo Switch Online.
Here's the full list from Twitter user KapuccinoHeck of the 22 games uncovered:
As for the architecture powering these games? Simon1844 and OatmealDomme uncovered a quartet of emulators that'll be used to deliver Nintendo's classics to the Switch, software that won't be limited to just the Super Nintendo Entertainment System:
Hiyoko and Count are the significant entries on that list, as fans reckon that Game Boy, Game Boy Advance and N64 games could be coming in the near future to the Switch. Nice. Now to sit here and eagerly await the day that I can play GameCube games on the Switch. I've got a mini-disc of Metal Gear Solid: The Twin Snakes and I definitely am not afraid to wax lyrical about it.
Last Updated: January 14, 2019