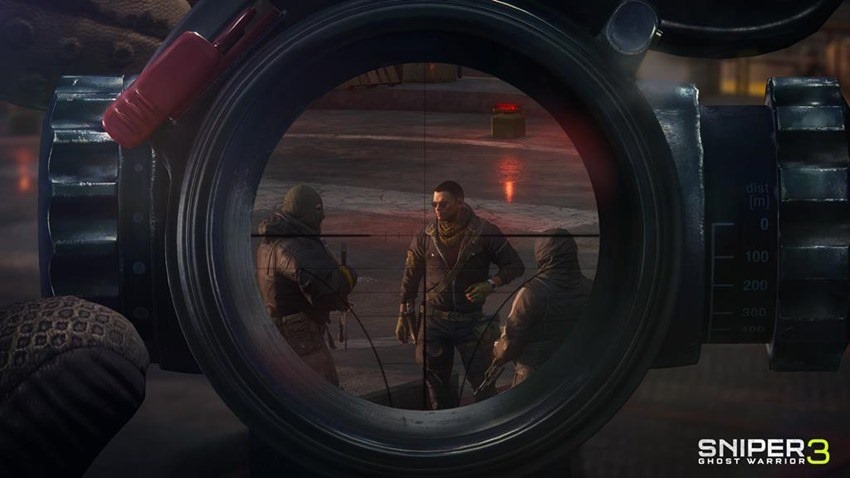 Sniper Ghost Warrior 3 was an okay game. It had tight shooting, but just about everything else about the game spoke of a troubled development. The game seemed to be too ambitious – without any of those ambitions ever being realised. That it had unbearably long load times was just the icing on a cake of disappointment.
Here's what we said:
"Sniper Ghost Warrior 3 should have been a better game. Disassembled, it had all the parts needed to give the thrill of the one-shot one-kill calibre that it deserves. The assembled game however, completely misses its target as it comes off as a mismanaged product that fails to deliver on its promises."
In a press note, Polish developer CI Games has admitted it made some big mistakes with the game. They know where they've gone wrong, and hopefully how to tix it all their next game.
"We've learned a lot as a team over the course of development for Sniper Ghost Warrior 3, much of which I believe has shaped the talented individuals within CI Games and the entire studio for the better," said CI Games' Marek Tymiñski.

"When we began development of SGW3, we decided on such a relatively large scale of the game with its open world that now we realise it was just too ambitious versus what we could have been able to deliver in any reasonable amount of time.

"We simply made the wrong math considering the size of our team and the originally given timeframe. By positioning the game in a AAA category, it took us away from what we could have done great. Instead we spent too much effort trying to catch up with other AAA titles in terms of their production values and features. That was a big mistake."
That seems to be a common problem. Too many smaller developers and publishers are trying to compete in the AAA space, delivering games that should happily take up the slightly lower pried B-tier that's largely disappeared. Developers like racing game factory Milestone are a perfect example.
Their latest game, MXGP3 is a decent game at its core, but it's mired in production and polish problems, trying to compete in a full-priced retail space. That game sells for as much as games like Uncharted, Destiny or Horizon: Zero Dawn. By dialling in ambitions and lowering sales prices, they may actually sell their products to more people than just niche fans.
The next Sniper from CI will be reining it in a little.
"We're planning to make a great tactical shooter where we can focus on exciting gameplay, some key mechanics, and missions that have depth without all of the trappings of a large open-world setting," Tymiñski said.

We want to make this game even more tactical than SGW3, and I believe the last three years have created a wonderful foundation that we can build upon for our next game."
Last Updated: June 27, 2017