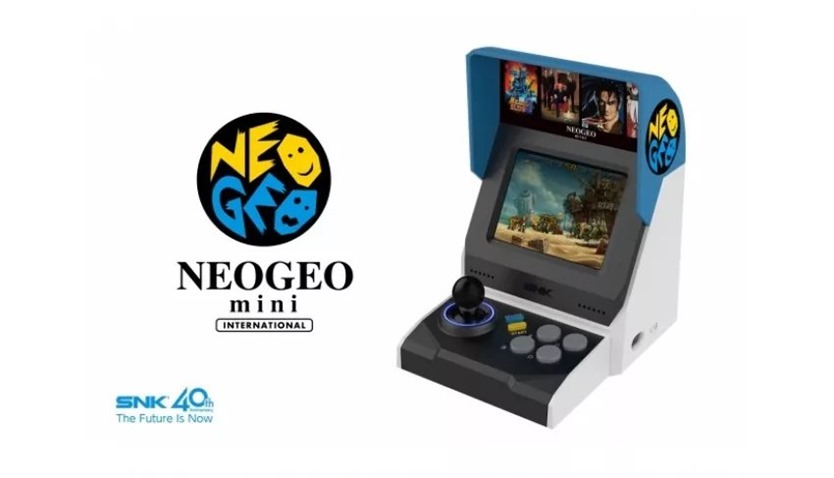 A little while ago, SNK hinted that we'd soon be getting a miniaturised version of the Neo Geo. Ever since Nintendo's NES Classic Mini debuted to phenomenal success, other old-school console manufacturers have tried to get in on the action.
The Neo Geo mini is now official, and it's one of the most delightful machines I've ever seen. Instead of being based on the home Neo Geo Arcade Entertainment System, it's fashioned after the Multi Video System; it's actual arcade units.
To that end, it's got a joystick, four buttons and a little 3.5-inch LCD screen. That's alike a little arcade machine in your pocket! It'll come pre-loaded with 40 games, though which specific games haven't been revealed just yet. Expect at least one version of Metal Slug, one Art of fighting, and at least one King of Fighters game. For those who want to dabble in multiplayer action, the machine will also have two ports for external controllers, as well as an HDMI out to play games on a bigger screen. It also has a 3.5MM headphone jack, making it better than the latest flagship smartphones.
There's no word on what'll power it or if it'll have a batter at all (it doesn't seem so, and will likely be powered via USB). We also don't know what it'll cost, but my guess is "lots." Unfortunately, there's no world in which the screen, stick and buttons aren't absolute garbage, so they're really there just to look pretty.
There will be two models released. One for Japan, and another for the rest of the world.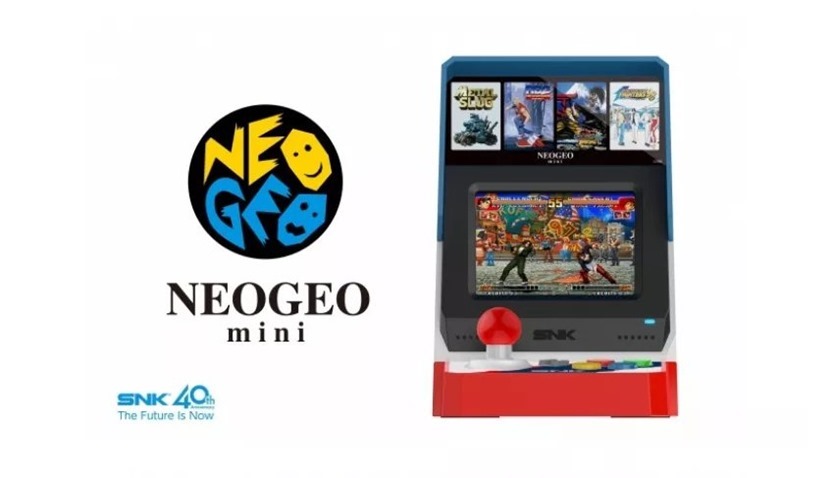 I've always wanted to own Neo Geo hardware, but the stuff was prohibitively expensive during the 90's. Because it ran the same actual hardware, it was a true arcade experience, but the thing cost (adjusted for inflation) over $1000, with games themselves retailing for up to $300.
Last Updated: May 10, 2018