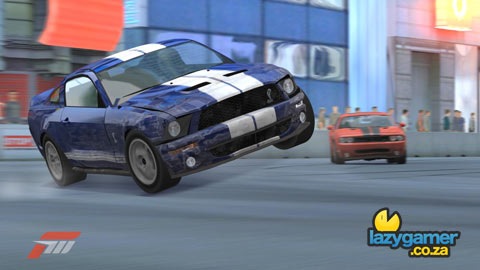 Forza 3 is out and I know that a lot of our readers are fans of the series, which made me wonder if there is any reason why we shouldn't post some images up from your races.
With the photo mode that uploads to forzamotosport.net, we have quick access to them now as well. Maybe you have some funny images of a friend flipping his car, or some images of serious drift style or close finishes, send 'em in and lets get a gallery going. Better yet, makes some kick-ass vinyls of something awesome and send a pic through of that as well.
So get some images, take them off of your profile and send them to me at nick@lazygamer.co.za and I will post them all up in one pretty post by the middle of the week.
Let's see what you've got, I will try and see if I can organise something for the best image (no promises just yet).
Last Updated: October 26, 2009