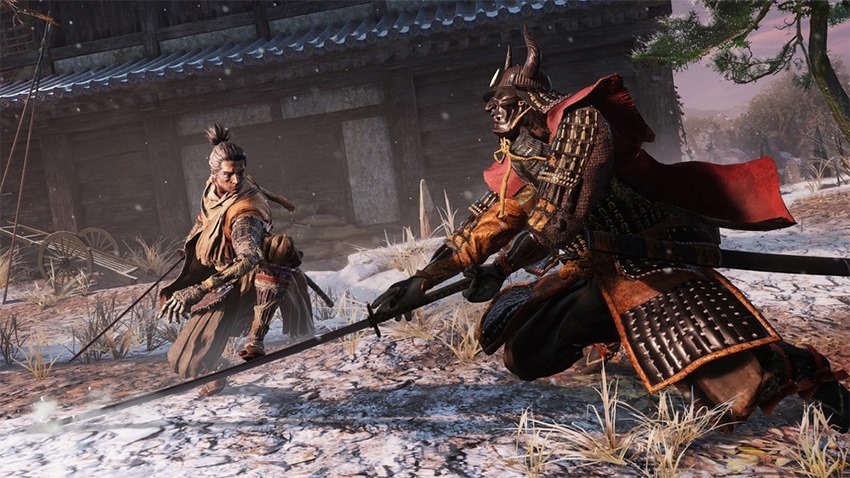 At E3 this year, Bloodborne and Dark souls developer From Software announced that its next game would be published by Activision. It's an announcement that took many by surprise, as they seem to be incompatible. Years ago, Activision stopped publishing games that weren't part of its mega-franchises like Call of Duty, Destiny or family-friendly fare like Skylanders and more recently, Crash Bandicoot. FROM makes tough-as-nails games that have a strong and dedicated, but paradoxically niche following. It's almost the antithesis to what Activision does.
Speaking to GI.biz at Gamescom, From and Activision explained how the partnership to develop Sekiro: Shadows Die Twice came about.
"So initially when we had this project proposal we took it to a number of companies," said From Software community manager Yasuhiro Kitao. "We don't have the clout to publish outside of Asia and Japan, and so Activision was one of the companies we approached and one of the companies who said they would like to talk.

"And they absolutely loved the idea; they loved the project right from the start. They really respected our vision, and also along the way they were able to provide user testing and feedback that we simple can't handle so it was really beneficial."
From Activision's point of view, they seemed to be delighted to expand their portfolio with a game from such a revered developer.
"When From Software knocks on your door and says 'hey, we wanna make a game,' you have only one answer right?"
In the same interview, From has confirmed that the game was originally planned as a Tenchu game as many suspected – but it grew in scope.
"When we originally set out to create something different from Dark Souls and our previous titles, we thought it would be interesting to make a Japanese themed game," Kitao adds. "So from that we started going in the direction of the shinobi and ninja, and of course Tenchu was an IP with that history; that was the original impetus for this project.

"But as we developed and as we partnered with Activision, and started building it together, it started becoming its own thing and the game we wanted to make was no longer just Tenchu, so it really evolved into its own thing."
It's a game we're looking rather forward to. Sekiro: Shadows die Twice is out on March 22, 2019.
Last Updated: August 29, 2018