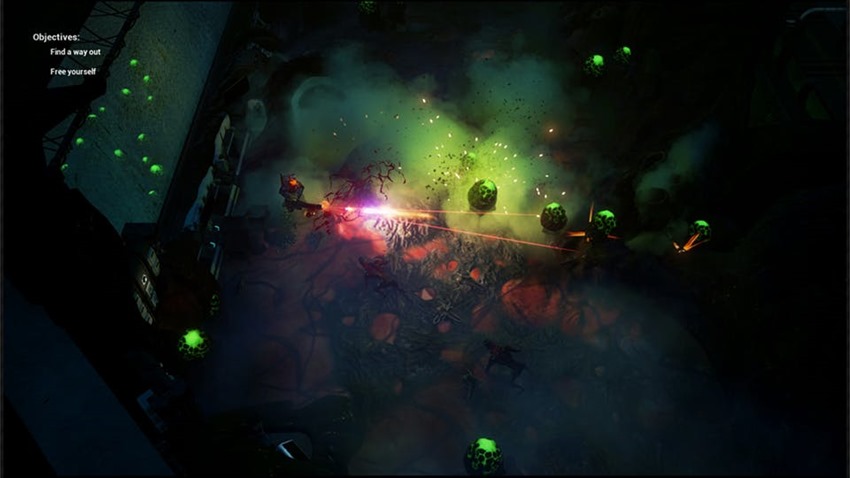 I freakin' love twin-stick shooters. Whether it's Housemarque setting the bar pretty high with the likes of Dead Nation and Alienation or even classic HD ports of Crimsonlands, twin-stick shooters are where it's at.It's a genre which also fits surprisingly well within other genres. Take Solstice Chronicles: MIA for example.
I've been jamming an early build of it for a week, and I like what I see: Tight action, overwhelming odds and some bastard enemies. Here's the lowdown on the plot so far. It's 2280 AE (After Earth but without Matt Damon), you happen to be on Mars and the red planet is currently earning its nickname thanks to the amount of various blood-types splashed on its surface as the result of a viral and infectious outbreak that has given everyone stationed there a mutagenic bloodlust.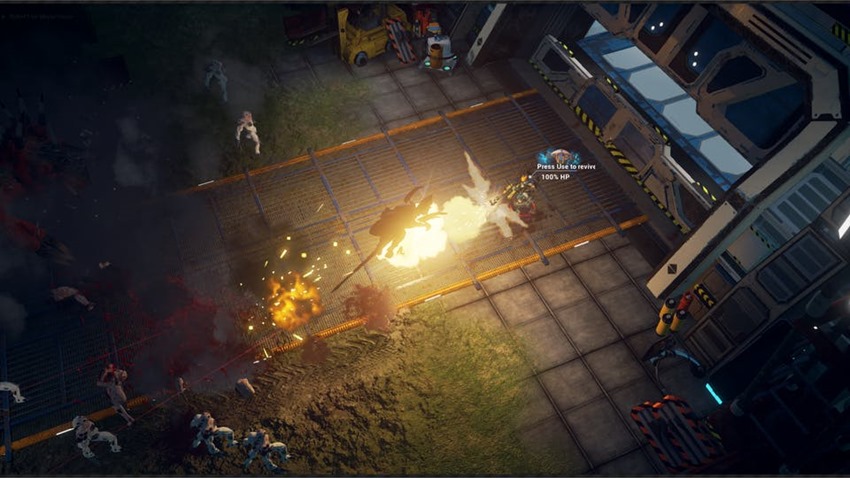 You've only got so much ammo to spend on their faces, but you've fortunately got some assistance in the form of an AI drone with attitude. Here's where Solstice Chronicles: MIA gets interesting. You can stay and fight back against the horrors crawling towards you thanks to skill trees which can be upgraded to even the odds and an arsenal of guns, but it's more often than not wiser to run away. Run away.
You're tasked with risk vs reward here, as the threat levels increase and ammo becomes scarce and your actions impact on the events ahead. It's these "Tactical Decisions" that gives Solstice Chronicles its flavour. Heavy action in one area may result in a more ferocious swarm attacking you in the next. Here's a breakdown of the four tiers of tactical decisions from the crowdfunding site for Solstice Chronicles, to give you an idea: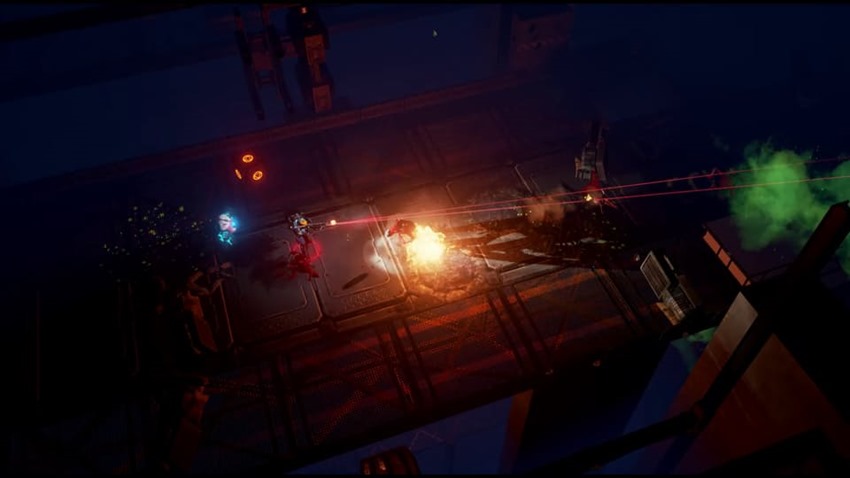 SCOUT: If your supply levels and the difficulty settings are low, you may want to use SCOUT, which will send drones to search for supplies. This will increase the game's overall difficulty.
BOMB: If you're surrounded by creatures, using BOMB will clear out everything and stun stronger creatures. The overall difficulty level will increase.
TAUNT: If the difficulty level setting is high, and your supplies are well stocked, or if you're willing to take a risk, the drone will call out waves of creatures to attack you, and each wave will continuously reduce the game's overall difficulty.
BLOCK: If you're surrounded by creatures and the difficulty level is already set very high, using block will push enemies back into the wall and smash them. If a block gets overcharged, it will reduce the overall difficulty level drastically and potentially spawn a boss.
Get the picture? It works in practice, creating an unpredictable approach to the action. Pretty much constantly challenging and tense. I dig that. Solstice Chronicles: MIA is on the Fig crowdfunding platform right now, and it's just shy of the final few bucks needed to push it towards the finish line. And it be a shame if it doesn't cross it.
Last Updated: March 20, 2017