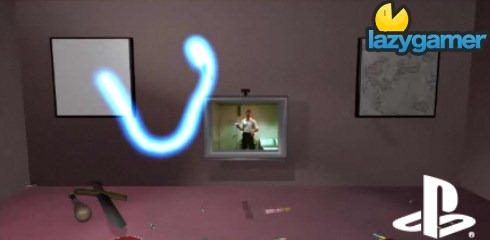 We have heard a lot about Project Natal in the last couple of days as Microsoft has gone on a bender showing it off to as many arb celebrities and famous people as it can.
All of this doesn't help us, the gamers, as until it is reviewed by someone without the Microsoft helpers being around it we can't really believe everything that is said about it. However a celebrity endorsement goes a long way towards getting the casual gamer excited about an idea and that is obviously Microsoft's plan.
However we haven't heard anything about Sony's arc during all of this and Rob Dyer of SCEA has now come out and explained why.
"From Sony's perspective, rather than go out and do a whole PR barrage to give everybody the 'happy, happy, joy, joy' news," said Dyer, "we're going to show up and have a line-up of products to show people rather than having a lot of great statements to say, 'This is what's going to happen."
He goes on to say that we may see Arc at GDC or PDS and then definitely at E3 in June. Apparently they are having no problems getting 3rd parties on board and one of the major bonuses of the Arc is that you use the same codebase as people are currently using to develop PS3 games.
I think the Arc is the better controller in a traditional sense and will be much more effective for games such as sword fighting, shooting or sports games. However I think the Natal opens up a whole new genre and with Microsoft putting so much into it may swamp whatever Sony releases.
Until Sony releases its PR hand it's hard to tell but at the moment it is obvious that Microsoft is putting a lot more PR muscle into their device.
Source: VG247
Last Updated: February 24, 2010