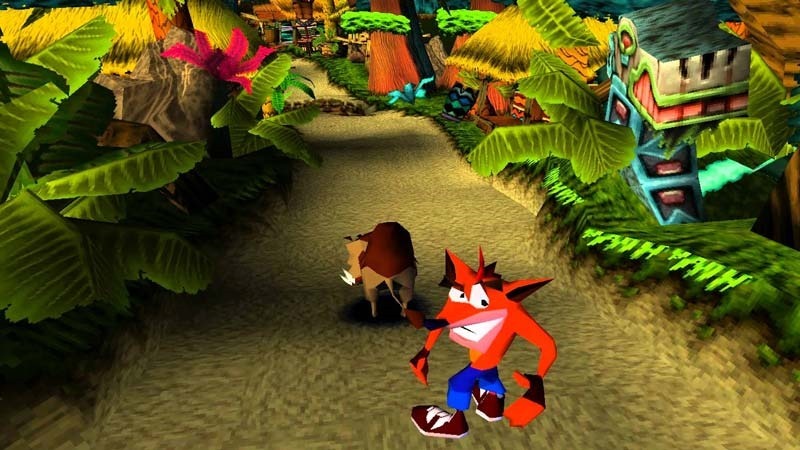 For a while now, it seems like Sony's been teasing a new Crash Bandicoot – or the resurrection of the wily, fox-like fellow at least. Sony's Shawn Layden worse a Crash Bandicoot shirt at the PlayStation Experience in December last year
PlayStation Middle east also teased the fellow, asking where Crash is.
'???? ??? ?????… ??? ??? ?? ????? pic.twitter.com/aj85Ap018v

— PlayStation Mid East (@PlayStation_ME) February 6, 2016

The most recent teases come in Naughty Dog's latest release, which contains more than a few nods and homage's to one of the company's most famous creations. Interestingly, there doesn't appear to be any hat-tipping to Activision, who owns the rights to the franchise, and has since 2008. It's once again spurred on hopes that Sony – and Naughty Dog – might be bringing the Bandicoot back and that maybe, maybe Sony surreptitiously regained the rights to a guy who was once a Sony mascot.
Sony's Adam Boyes has put paid to that, saying that the rights still belong to Activision.
@tulupowdan yes, as I've said before Activision owns the rights to Crash Bandicoot
— Adam Boyes (@amboyes) May 8, 2016
While it's possible that Boyes is doing his best to keep things quiet for an E3 reveal of a new Crash Bandicoot, I don't want to remain too hopeful. Do we even want Crash Bandicoot back? Will that sort of relatively basic 3D platforming game work today? If it does happen, would you want a new Crash Bandicoot, or would you be content with the original, just prettied up?
Last Updated: May 10, 2016