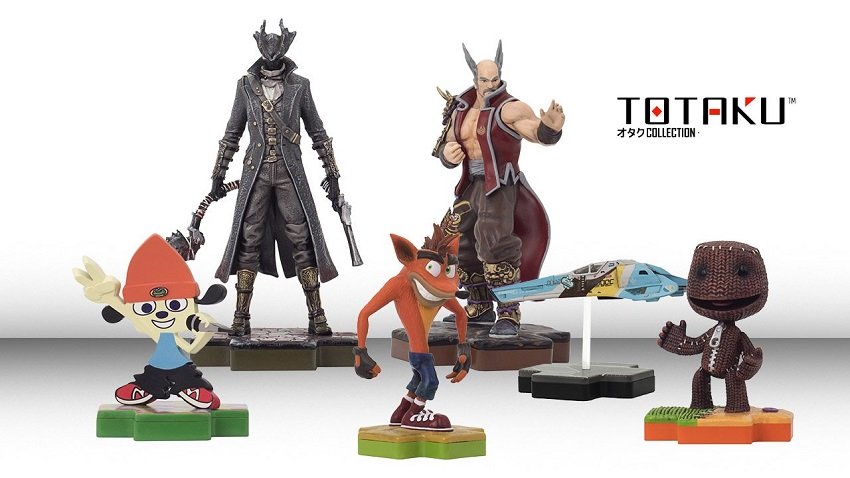 Nintendo and their Amiibo line might be more for show than actual function lately (at least, I can't recall the last time I shoved one close to my Nintendo Switch), and that's perfectly fine. Toys to life franchises have up and fizzled away, but Nintendo sees use in having a range of small figures to help keep collector's happy. It's almost curious that other console manufacturers haven't done the same, especially one with a large first-party library to pull from. Sony agrees to an extent, and Totaku is their attempt to try to bridge that gap.
Or, at the very least, it's an attempt they're willing to stand behind. The Totaku range of figures isn't made by Sony, but rather ThinkGeek – a Gamestop company that is licensing the right to make 10-inch statues of some of Sony's best characters. The first wave features the likes of Crash Bandicoot, Kratos from the new God of War, the poor Hunter from Bloodborne, Parappa the Rappa, that Wipeout ship, Sackboy from LittleBigPlanet, and Heihachi from Tekken.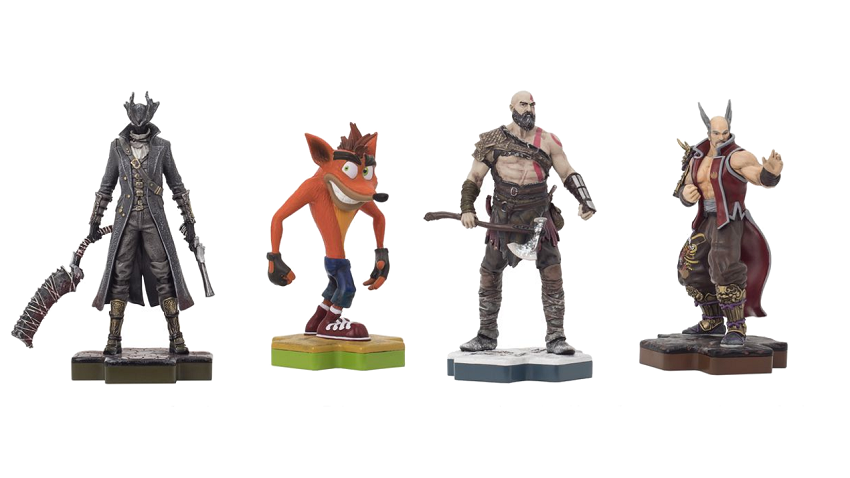 They're small desk toys that run just $10, but they lack any sort of functionality with the PS4 itself. This isn't an attempt to replicate Amiibo, with the figures not having any NFC compatibilities or tie-ins with the games they represent. Instead, it's just some more cool Sony merchandise that doesn't cost $300 per figurine, which is something I'm totally behind.
But because Sony isn't making these, availability is strange. The figures are up for pre-order and launch in March, but they're only being sold at Gamestop. That means even in the United States you'll be hard-pressed to find them, and international availability seems pretty much out of the question. It's a darn shame too, because that Hunter is particular look mighty fine.
Who knows though. With enough support perhaps Sony will see value to making these a more recognisable brand and spread the love outside of the USA. One can dream.
Last Updated: January 22, 2018