The annual rAge expo usually marks the end of the eSports competitive year as it's the culmination of several tournaments meet up on the expo floor to give it one last shot. This has been the case for a number of years as eSports went through the growing pains, but we're not done yet.
The reason behind this, with 2016 as the exception, was due to school and University exam periods beginning in October. This year things are a bit… different. Luckily eSports isn't too heavily affected by the #FeesMustFall movement, but with gaming becoming a bit more serious, some players do have a bit of extra time to perfect their game ahead of 2017. So what's left for 2016? A few things, in fact.
ESWC Paris
In July EGE played host to ESWC CSGO Qualifiers which invited South Africa's top CS:GO teams to compete live at EGE for a spot at ESWC during Paris Games Week. That week is fast approaching with DGL Champions Bravado Gaming set to make their appearance after what has been a successful year for the squad.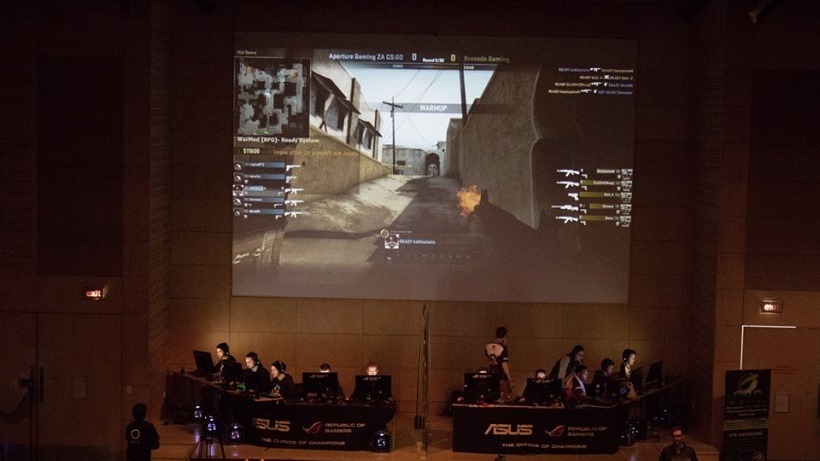 The Bravado team has gone relatively undefeated in 2016 despite a number of close calls. The groups have already been drawn and Bravado Gaming have what it takes to challenge international teams. In the past, teams have struggled against teams from Europe and North America, but Bravado Gaming proved at the WESG Qualifiers that they're ready to rewrite history for South African CS:GO.
WESG China
During the Dubai Qualifiers, CarboN, Bravado Gaming, Damage Control and White Rabbit Gaming all attended to compete against the best teams in Africa and The Middle East. While CarboN and Damage Control struggled to make it out of the groups, Bravado Gaming went on to place second, earning their spot at the LAN Finals in China.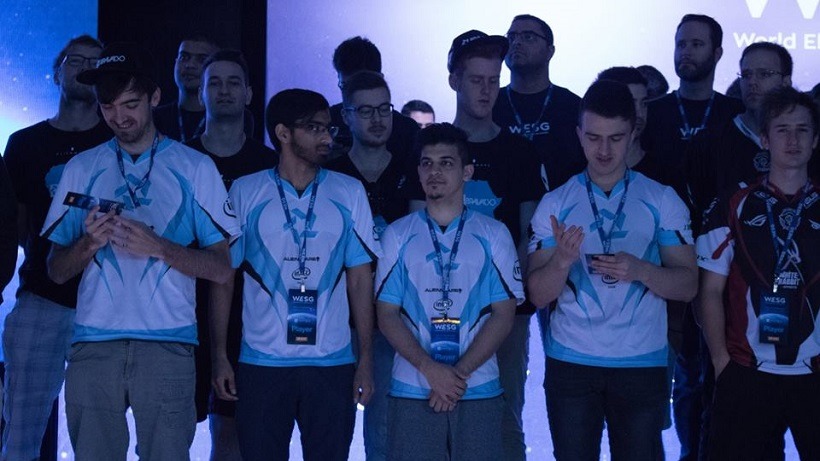 The Bravado and White Rabbit Gaming Dota 2 also faced some tough competition with WRG falling out in the Group Stages, while Bravado Gaming grabbed a third place finish and a spot in China.
ESEA CSGO
After ESEA's entry into South Africa, teams were unable to attend the first Pro League finals in Poland due to VISA issues. Season 23 is underway, and teams are playing in the qualifiers to see who will get that final invite to the LAN finals. The Mountain Dew Global Challenge will take place in December, with the location yet to be announced. Whether or not there will be a clash with the WESG finals in China is yet to be seen, as Bravado Gaming continue to perform above the rest.
But what about console eSports? Don't worry – there's fun for you too.
KWESE ACE FIFA Tournament
The first leg of the KWESE ACE FIFA Tournament took place at the rAge expo as the inaugural qualifier for the R100 000 competition.
"Four players stood victorious [last] Sunday afternoon following a grueling series of knock-out finals. Vin Mushwana took fourth place and walked away with R2 000, Kevin Tembo took home R3 000 for third place, Uwais Patel won second place and received R5 000 while the first place R10 000 grand prize went to Babalo Manqele."
The second qualifying leg will take place on Sunday October 30th where the top placing four players will head to the Grand Final completing the eight finalists.
The Grand Final dates have not yet been announced, but it's said they will take place in November. This is one of the largest FIFA tournaments in South Africa, and comes at the perfect time as eSports awareness is on the rise.
The African Gaming League
We've chatted to the guys who pulled off the great Call of Duty MAG Cup at rAge – and they have more up their sleeve for this year. There's nothing they're illing todivulge just yet, but keep your eyes on their Social Media for more. 
There are also some rumours that the Evetech Champions League may host one (or two) final competitions for the year. I think the best way to end what has been South Africa's most successful is with a great international performance from the teams traveling abroad. Until then, 2017 is shaping up to be a great year for eSports.
Like esports?
Check out esports central
Last Updated: October 19, 2016