In case you missed the storm yesterday, I casually called out the DGL/DGC on a less than favourable event hosted over the weekend. I felt I needed to extend on a few topics discussed in the post, as well as right a few wrongs which may have been taken out of context. Each year I attend these events the one constant change which is hard to miss is the growth of eSports in South Africa. Each year we're seeing more players joining, the skill gap increasing and spectators growing. The one thing I failed to mention in yesterday's article was the hard work of individuals who pull together to make these things work. I've also been told to disclose that yes, I am actively involved in eSports, and I am also part of Energy eSports, and that I also represent certain brands within the eSports industry –  but my opinions are my own and do not reflect any of these relationships.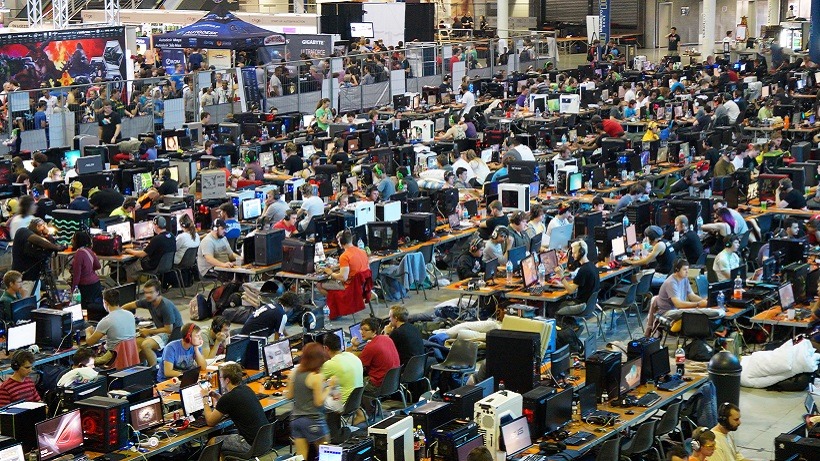 Why bash the DGL/DGC?
The reason I went after the DGC was not because of a personal vendetta or agenda. I went after the DGC because in the three years I've been actively involved in eSports I've seen incredible growth locally, but the one League which has the power to enforce major change in the industry has hardly changed in those three years. The aim, which unfortunately was not clear to some, was to discuss things which have been on the minds of many over the past few years. So what would I, and others, like to see from the Do Gaming League in 2016?
As mentioned, the new Master Series is fantastic. Although there has not been much said, I can only imagine it will be a downsized tournament inviting only the best teams in the country to compete. I'd guess around the top eight teams from the Do Gaming Championships. One of the things I discussed over the weekend was downsizing in numbers, increasing prize pools and making time to showcase a proper tournament with fewer hassles.
The league should become a slightly more casual platform creating a space for eSports to grow while allowing people to compete against other teams at no cost. How do we reward these people? Perhaps more online cups, instead of inviting them to a LAN final each year. After day one at the DGC at least half the teams are sent home. Then for the Major Championships (whenever they're hosted),  allow a few wildcard spots where those who performed well in the online league have a chance to take part at the Masters and if they continue to perform well, will retain their seat for the following year, relegating the teams who do not perform. This is an exciting model and does create incentive for teams to play at their best, especially if the prizes increase. This leads me to my next topic.
Prize money in South Africa
My comments on the handing out of product as prizes seemed to have upset quite a few people. My opinion on that matter was honest, and I represent two of the brands (SteelSeries and MSI) who sponsored the Dota 2 tournament at DGC so I wasn't doing anyone favours by making those comments. One thing I failed to mention is that the DGCs prize pools do overshadow almost every other tournament in South Africa, but we expect that since they are the biggest league. The truth is, prize pools in general are atrocious in South Africa. This speaks to every tournament host in the country, not only the DGC.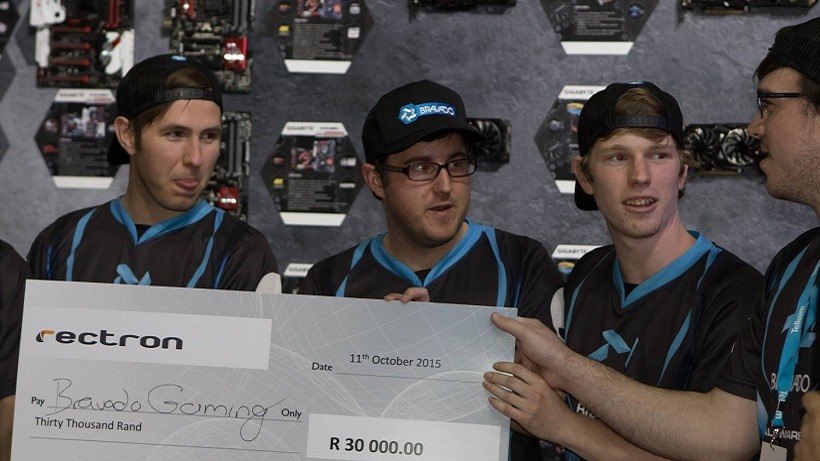 Pay-to-enter competitions only benefit the bigger organizations who can afford to field a team at no real expense, since they often win the competition anyway. Other models exist, like crowd-funding which Orena tried last year and it did not work out as well as they'd hoped. The response from the community was nowhere near as much as they'd hoped, so this leads me to believe that our community just is not ready or big enough for that yet.
The ONLY way to increase prize pools is to bite the bullet and tell any partners that we need more money. The DGC have consistently been the biggest tournament in Africa for almost 11 years (I think?) and this is why I called them out on the prize pools. The amount of money Telkom makes off the content alone must be rather sizeable, and yes I understand  that hosting these events and all of the associated expenses make it costly, but then again Telkom are one of the biggest companies in South Africa, so you can't tell me that the R500 000 (may be more, I cannot recall) cash prize pool they put up was a dent in their budget. I feel there needs to be a renegotiation of sorts for next year's budget, and to be honest the DGL/DGC deserve it. eSports cannot be ignored like this for much longer.
Broadcasting and Commentary
Now this was something I did not really touch on in the article yesterday, mainly because it's a bit close to home. South African eSports broadcasting is nowhere near the standard of international broadcasters. It's true we do not have the experience, nor capacity to match our friends internationally, but I feel we're promoting commentary and broadcasting all wrong.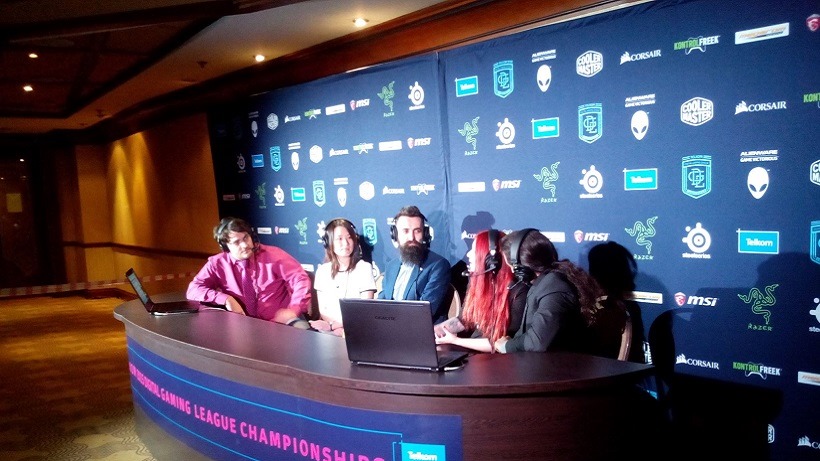 NavTV have done a fantastic job to start a company which really does not otherwise exist in South Africa, and it won't be long before they're seen as the "SuperSport of eSports." Bar a few broadcasters who are actually really decent, they've accepted far too many sub par commentators.
I understand that in the name of growth this was a decent idea, but now that NavTV have grown and are synonymous with eSports broadcasting, it's time to sit a few of their members down and tell them that shoutcasting may not be for them. Some of them aren't bad at all, they have the talent, but it feels like they don't put in any effort into improving personally and seem complacent.
I understand that not all broadcasters have the time to sit and study the game, knowing every in and out, knowing the players and teams, but this is what it takes be a great commentators and if you're unable to take on that responsibility, then you shouldn't be shoutcasting in the first place
In the end we all need to work together, and like any art we need to start telling those who aren't very talented that they should perhaps move over to the production side and rather assist from that end. If we want to be seen as professionals, we cannot allow the current level of talent to exist within the broadcasting field, and this speaks to everyone, not only NavTV.
The future of local eSports is bright, but we all need to start working together to get it to the level of that in Europe and North America. Once again, this is my opinion and does not reflect any of my brands or sponsors.
Like esports?
Check out esports central
Last Updated: October 14, 2015