The Southern Barbarians began their E-Frag World Cup campaign last night taking on both Egypt and Libya in the preliminary stage of the competition. The group stage was divided into two groups, with South Africa being placed alongside Egypt and Libya. Never having faced any team before, the Southern Barbarians showed the rest of Africa that they are here to represent the continent. On the other side of the bracket Morocco topped things off drawing to Tunisia and defeating Algeria. Tonight the Southern Barbarians will take on Tunisia, second seed in Group A, for a spot in the Grand Finals which will decide who attends The World Cup.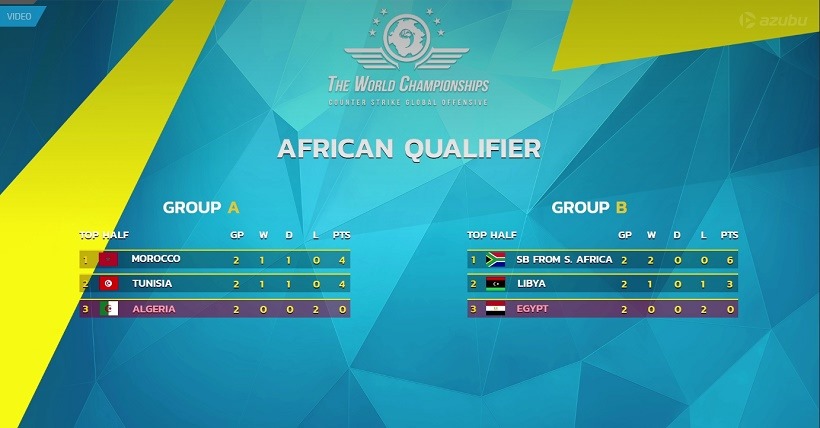 The team now faces a single-elimination best-of-three bracket, which will be their toughest task yet. The team have never faced Tunisia, nor the other two hopefuls, but the team is arguably the strongest we have ever fielded, and last night's results are testament to that statement.
The real Team South Africa?
On stream, on HLTV, and most forums, the Southern Barbarians have been referred to as Team South Africa. In the past we've all been subject to the storm which arrived when a team is referred to as Team South Africa without undergoing the "necessary" qualification process. We saw it with the original Southern Barbarians Battlefield 4 team, and again with Counter-Strike. In our hearts we know they're Team South Africa, but legally we cannot call them that, yet.
The previous, official, Team South Africa took part in last year's World Cup African Qualifiers. They subsequently got annihiliated – losing 16-6 (Libya), 16-1(Algeria), and 16-2 (Morocco). This was the team originally fielded by the MSSA, after a verbal showdown between members of the community and their representatives. None the less, this year a team of like-minded individuals led by Bravado Gaming owner Andreas Hadjipaschali took to the forefront of the selection process offering up the meanest team we could muster. Playing with roughly 140 ms ping is no easy task, but the Southern Barbarians played two effortless maps of CS:GO.
In our hearts we know that this is the real Team South Africa, a team worthy of representing our country and proof that a qualification process is not necessary, but rather a group of selectors (like in traditional sports) choosing the strongest players to form the team.
Tonight's game begins at 18:00 CAT and will be live streamed once again to the E-Frag Azubu channel.
Like esports?
Check out esports central
Last Updated: August 5, 2016