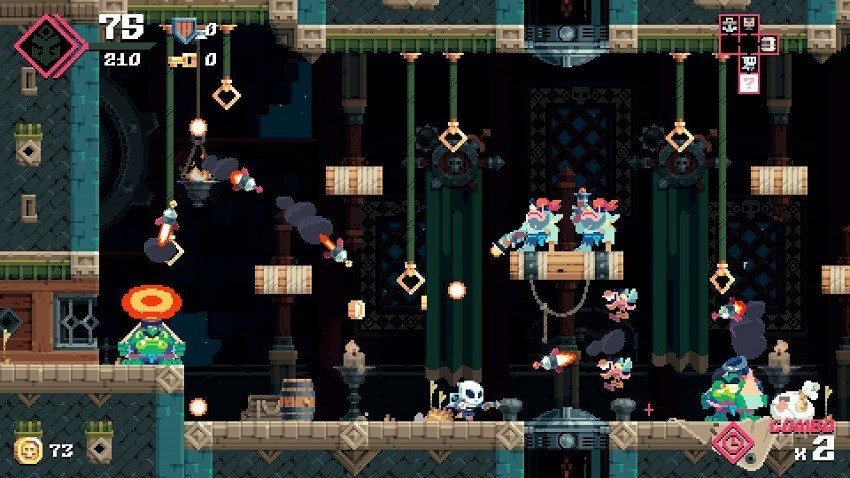 Flinthook is one of those special roguelikes that manages to dig its way out of the overflowing pit they all spawn from. Simply making a game with permanent death and ultimate risk isn't enough anymore. And frankly it never was. Like many of the great ones out there, Flinthook combines these elements with a unique gameplay "hook", captivating loot loops and an entrancing art style. And guess what: it's out on Switch this week.
Flinthook puts you in control of a space pirate…ghost? Well, he certainly looks like a ghost, and with a pistol and hook equipped you're more than ready to pillage a bunch of space faring ships on your quest for more loot. The core of Flinthook's gameplay is the hook itself. It lets you swing around the limited space arenas with ease, and lets the action function cross all axis. it just looks slick as hell too, which you can see in some gameplay below.
Flinthook launched to critical acclaim last year, so seeing it make the jump to Switch is great. It joins other games like Night in the Woods, Enter the Gungeon and Owlboy as titles I would've played day one had they been available on the go. But at least developers are making their ports easier to come by, and on a platform that just saw its first year capped off with records broken across the board.
Flinthook is out on March 9th, and should be up on the eShop soon for pre-order. Don't sleep on it.
Last Updated: March 5, 2018