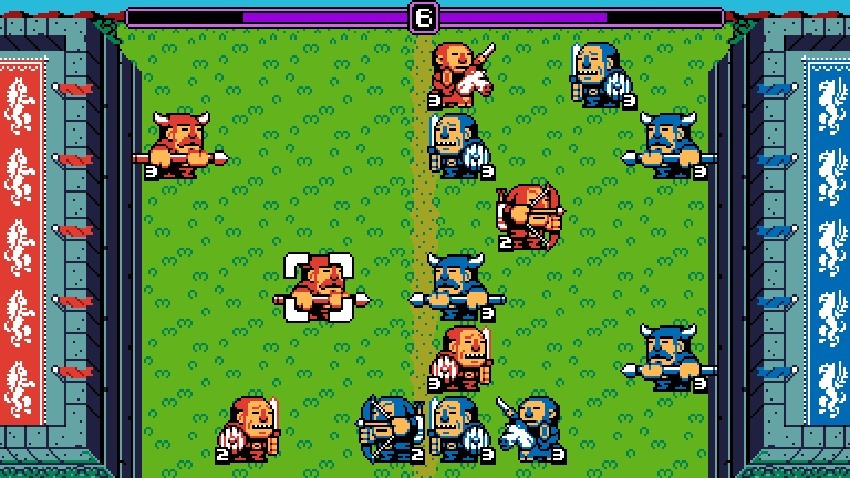 Spelunky and its importance to gaming, both mainstream and independent, is something that only becomes more apparent as time goes on. So it's somewhat surprising to realise that its designer, Derek Yu, hasn't undertaken anything new since then. Until now. UFO 50 is the latest project from Mossmouth, and it isn't just a single title. Instead, it's a full 50 – a suite of games developed by a faux 80's company with the modern sensibilities and design understanding of one in 2017.
The NES-inspired titled will all come fully complete in the package, with Yu stating that each will be a full game and not just a bite-sized experience. And the range of games on offer vary wildly. You can expect classic 2D RPGs, shoot-em and beat-em ups, platformers, puzzlers, adventures and more. UFO 50 is in every sense a catering to every sort of nostalgic itch you get, but with the foresight of both what make those types of games great. And better yet, what could make them even better today.
Mossmouth isn't tackling this monumental task alone (making one great game is hard enough). Some prolific independent developers are lending their design experience to the collection, including Ojiro Fumoto (Downwell), Jon Perry (Time Barons), Paul Hubans (Madhouse) and more. If it sounds like a bubbling pop of talent and passion, you're probably right – which can only hopefully translate into 50 great titles for you to indulge on next year.
It's radically different to what you might have expected after all this time, but if Spelunky was any indication it's that Yu really understands what makes games and their formulas captivating. Keep an eye on UFO 50.
Last Updated: August 8, 2017