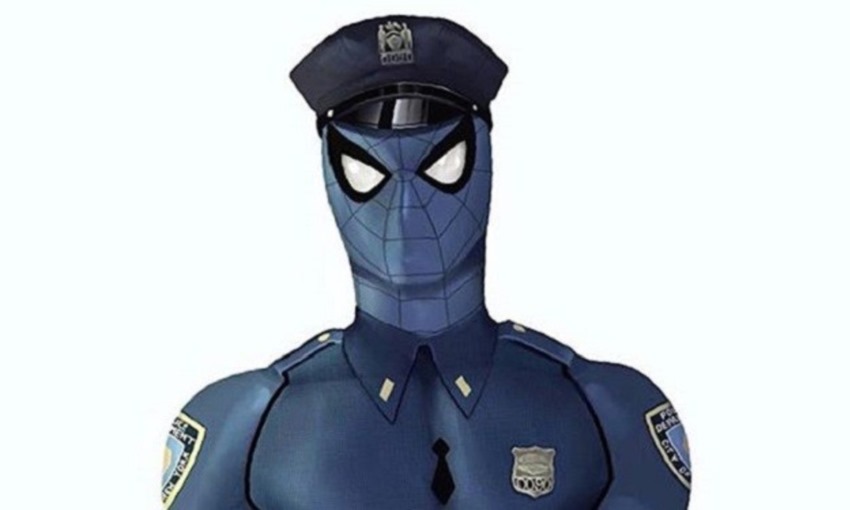 This year's Spider-Man game may just have created my favourite incarnation of the character ever since Otto Octavius swapped minds with the web-slinging hero and basically became Batman with spider-powers (comic books!). Marvel's Spider-Man created a Peter Parker who nailed all the right beats of the character: Courageous, saddled with an almost crippling level of responsibility and always striving to do the right thing no matter the personal cost involved.
Here was a character who was too good to be kept inside of a single game, with Marvel Comics quickly realising this. In fact, this Spider-Man from Earth-1048 has actually busted out from his regular dimension and joined forces with the dozens of Spider-Men from other realities. Like Spider-Ham (Who is actually a spider that was bitten by a radioactive pig), Spider-Punk and the most frightening hero out of all them, Spiders-Man.
Seriously, he's a bunch of spiders that takes the shape of a man and fights crime and now I'll never stop screaming. Anyway, Spider-Men a'plenty are currently neck-deep in a new war against the Inheritors in the Spider-Geddon event, and the arachnid army is in need of some reinforcements. Thanks to the Marvel omniverse having plenty of extra dimensions, the web warriors have plenty of allies to pick from.
Including one grizzled law enforcer, who plays by his own rules and always follows his gut: Spider-Cop!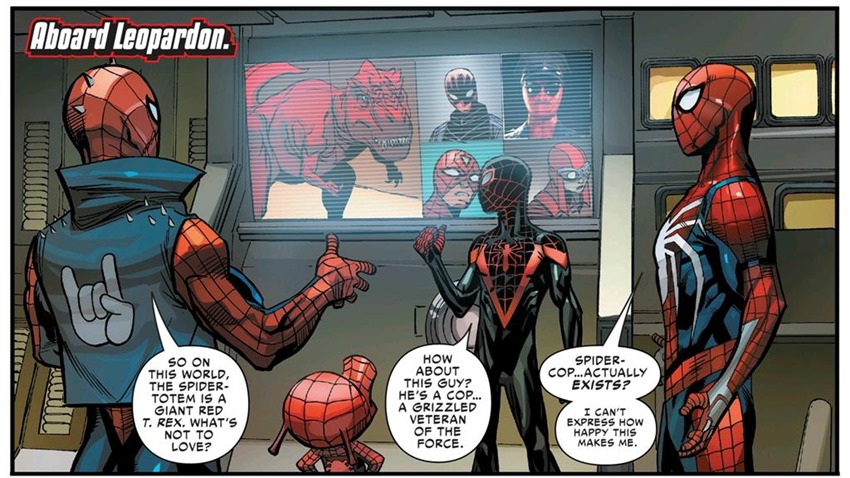 Oh my gosh, he even has a moustache on top of his costume. If Spider-Cop isn't an unlockable costume in the final episode of the Spider-Man expansion pass, then I'm going to be mondo disappointed. While the single panel above is all we get of Spider-Cop, it kind of does look like one of the in-game models from the game was pulled from the PlayStation 4 title and placed directly into the comic book.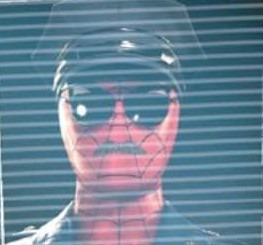 Make it so Insomniac, make it so.
Header image: Lucas Ferreira
Last Updated: November 22, 2018