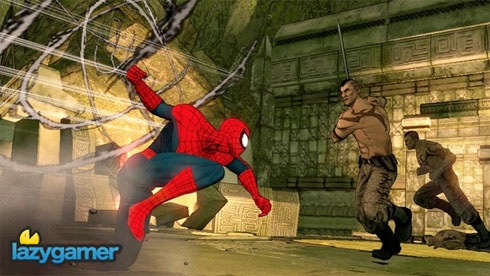 Next week Friday, the latest bit of Spider-Man-related interative media will be available on local retail shelves. Shattered dimensions has you playing as not one, but 4 distinct variations on the character plucked from various settings within the Marvel multiverse.
The game is centered on our webslinging hero trying to "capture the magical energy of the Tablet of Order and Chaos, which has been shattered and scattered across parallel universes." Nick's been playing it – and beyond some repetitive mission structure, has been enjoying it. Look out for his review later this week.
In the meantime, hit the jump for the trailer – which shows off some of the bonus costumes available to your friendly neighbourhood Spider-Man in the Beenox developed, Activision published Shattered Dimensions.
Last Updated: September 1, 2010