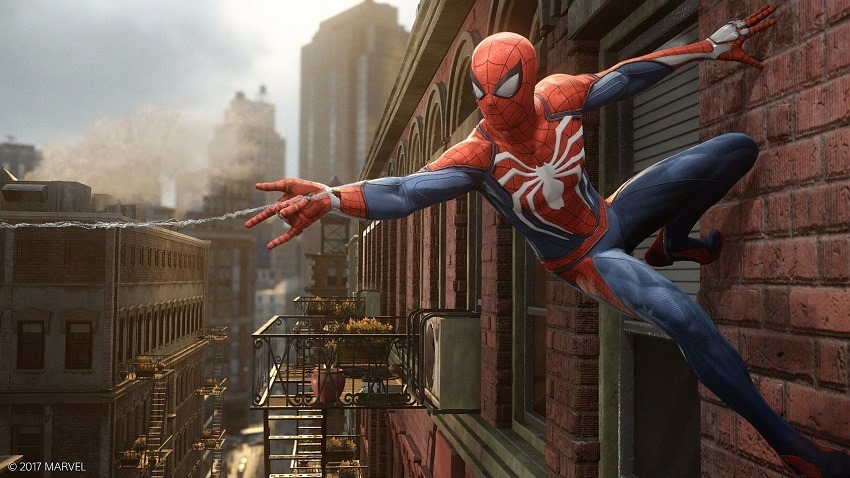 Spider-Man on PS4 is hot on the presses right now thanks to some on-going exclusive coverage as part of Game Informer's month with the game. And while we've already got a release date, new gameplay and details about the web-slinger and his new adventure in the big apple, there's still so much about the raw gameplay that needs to be fleshed out. Combat, for example, seems to be taking significant influences from Batman's Arkham series. And when it comes to gadgets, they're going to play an even more prominent role.
Spider-Man is said to have more gadgets at his disposal than the Caped Crusader, which he'll be able to use in both stealthy and straight up fisticuffs. Three are in the spotlight today, all of which have their uses in crowd control and surprise attacks. The Tripwire, for example, can be used to set proximity traps that explode and pull enemies towards them if they get too close. In combat though, you can fling one out to string together two enemies and draw them close for a kiss knockout, which takes out two birds with one…web?
Spidey also uses them passively when you accidentally knock a henchman off a roof, safely stringing them up to the side of the building. He's not a murderer you know.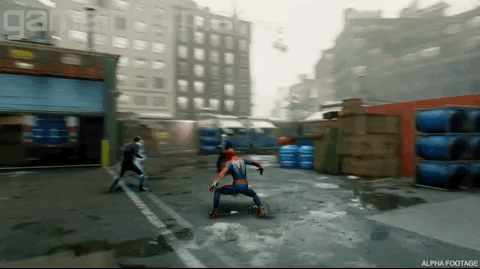 A web bomb is useful in more frantic fights, elevating up into the air and exploding. It can knock back enemies and web down ones closer to the epicentre, giving you a chance to get in close for the final blow. When you have a whole gang descending on you, that's pretty useful. Lastly, the Spider Drone acts in the way every Spider Drone does. You can remotely control it to tag enemies and even deliver some close-quarters electrical stuns. It'll be upgradable, so its possibilities will grow as you do.
These are just three of many gadgets Spider-Man will be able to craft and alter, which tie into the many suits you'll be able to equip too. Going beyond just aesthetic pleasure, each suit will have its own attributes too. Peter will start the game with his classic red, blue and black Spider suit, with Insomniac stating that the white spider will be introduced as part of the story. It'll give you more damage output, which makes the classic as good as you remember. The Noir suit was revealed too, but Insomniac hasn't detailed yet what unique abilities it'll contain (probably a boost to stealth and alert timers I'm guessing).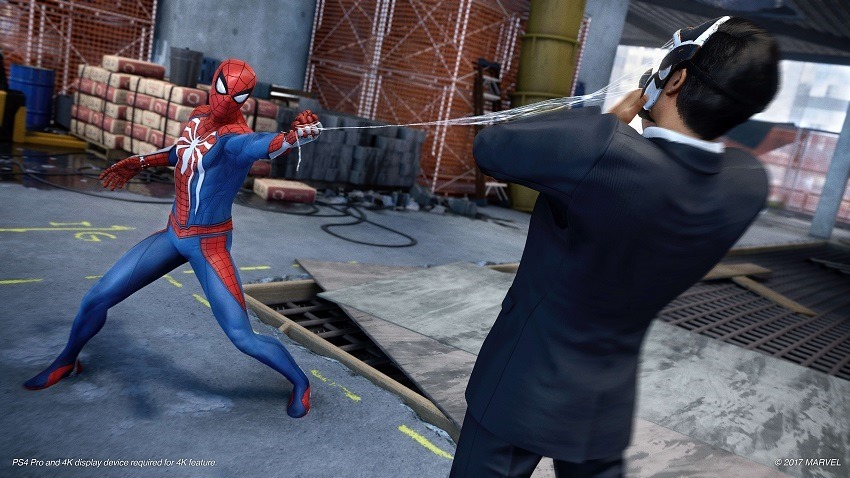 The Spider-Punk suit, however, lives up to its name. Seemingly injecting some Sunset Overdrive DNA into it (despite the suit itself having its roots in the comics), the suit will let Spidey rock out by pulling out a guitar a striking a mighty chord to create a blast around him, damaging and stunning enemies. It's ridiculous and silly, just like the suit itself suggests.
Spider-Man is fast becoming one of the most anticipated games coming in 2018, and we're only a handful of months away from taking Peter out for a swing. Literally.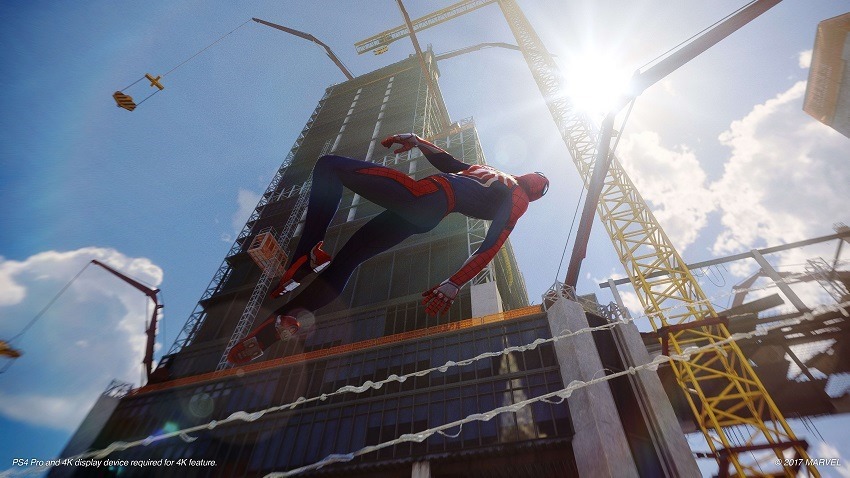 Last Updated: April 10, 2018