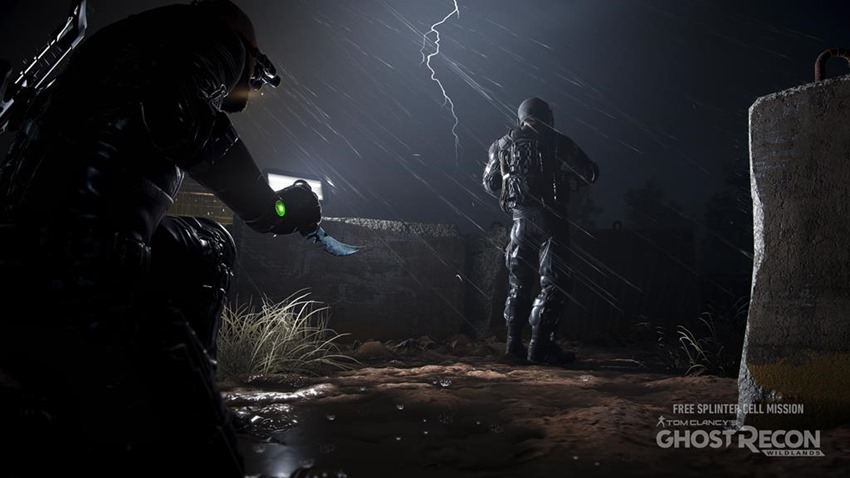 In Ghost Recon: Wildlands. Yes, I'm a terrible person for suckering you in, but technically this isn't clickbait so I can avoid having yet another dreary day in the Hague for my crimes against humanity. With that said, it has been too long since Sam Fisher donned his trademark triple-goggle headgear and vanished into the shadows, with 2013's Blacklist being the last that anyone saw of the black ops bruiser.
That's all changing this week with the second year kick-off of Ghost Recon Wildlands, as Special Operation introduces not only Ubisoft's premier espionage agent back into the thick of things, but also sees his original voice actor Michael Ironside return. No offence to Blacklist's Eric Johnson, but Splinter Cell without Michael Ironside's impressive vocal pipes is the equivalent of Mariah Carey doing a cover of Metallica's Enter Sandman. It doesn't work.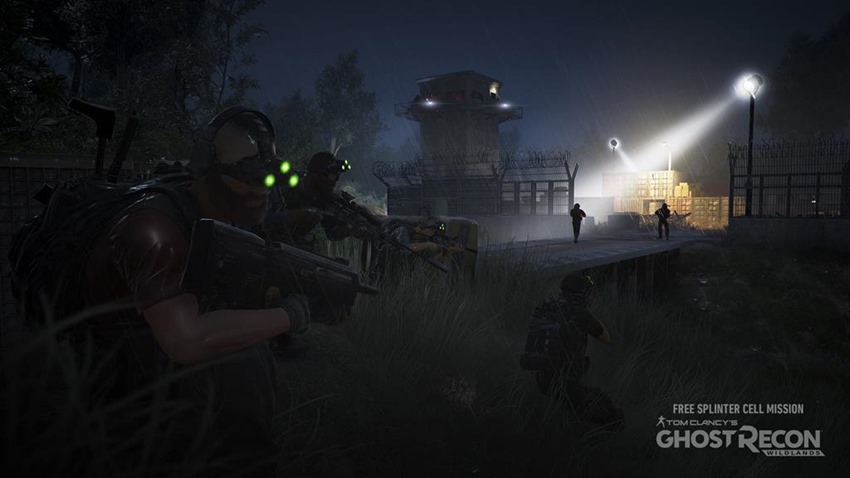 Anyway, Fisher's return will be in a crossover mission, that stars the spy in a hunt for stolen CIA assets. Fisher needs the team of Ghosts to provide support, in what Ubisoft calls "one of the most difficult missions the Ghosts have ever faced". Besides the nostalgia, what's the real reward that players can expect to earn?
Friendship you guys, the real treasure was friendship all along. No wait, that's the leaked ending to the One Piece manga that's due to be published 22389 years from now. What Ghost Recon Wildlands players will get for completing the Special Operation, are "exclusive items, such as Sam's iconic sonar goggles, with a new night-vision filter, and more," according to Ubisoft.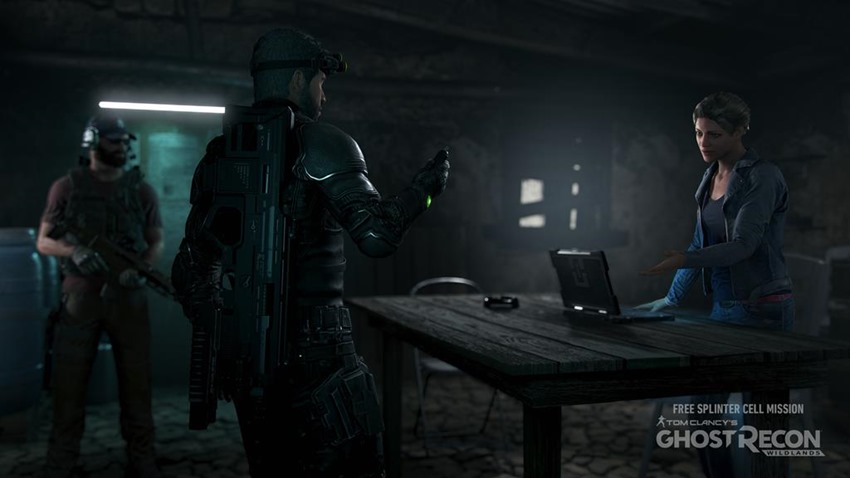 Even though the mission will remain available in-game, these rewards will only be available until the Special Challenge ends on May 16th, 2018. In addition to the rewards for completing the challenge, players can further customise and arm their Ghosts with the Splinter Cell Gear Pack, which includes new customisation items and weapons, such as the Karambit Knife; an exclusive close-combat blade inspired by Splinter Cell Blacklist, or the fully customisable SC 4000 prototype Splinter Cell assault rifle.
I dig the approach that Ubisoft is taking with Ghost Recon Wildlands lately. Much like every other big budget game from the studio, it's a platform for more content that encourages players to stick around. In the case of the Splinter Cell crossover, that content is free. It'll be out later today, on PC, PS4 and Xbox One.
Last Updated: April 10, 2018