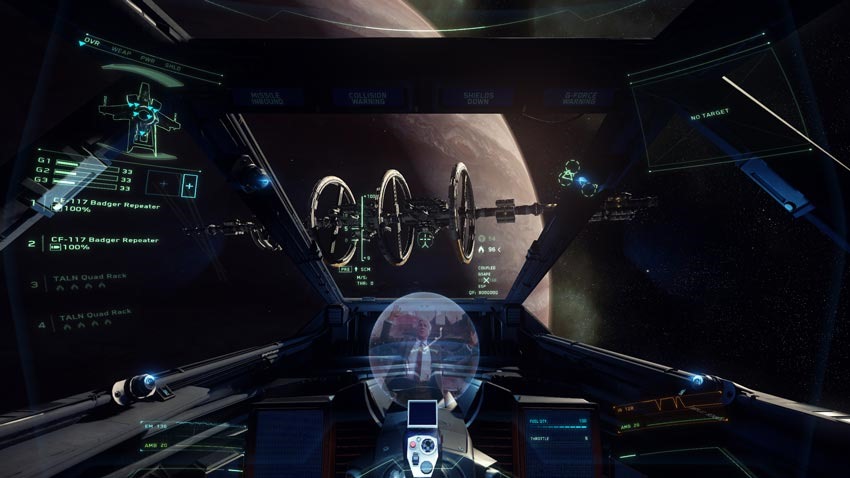 One day the sun will burn out, its last remaining reserves of gasses spent just before the Andromeda galaxy collides with the Milky Way while the gravitational pull of space separates our cluster of the cosmos further and further away from other galaxies. All of that will happen, while Star Citizen remains in development limbo as fans plague comment sections with referral links to buy digital property within the current structure of what's available in the game.
That might be a slight exaggeration as to the current status of developer Cloud Imperium Games and their current status of ever finishing Star Citizen. Thing is, you can't make a game without a steady flow of income and when news broke that the developer had secured a sizable loan from UK banking institution Coutts, fans began to panic over a perceived financial crisis at the studio.
Standing in front of the fireworks display factory that is the Star Citizen forum, co-founder Ortwin Freyermuth wrote about how everything was just fine as the loan from Coutts allows Cloud Imperium to get an advance on a tax rebate while also avoiding any messy business with currency conversions. "Our UK companies are entitled to a Government Game tax credit rebate which we earn every month on [Star Citizen's single-player campaign] Squadron 42 development," Freyermuth wrote.
These rebates are payable by the UK Government in the fall of the next following year when we file our tax returns. [We] have elected to partner with Coutts, a highly regarded, very selective, and specialised UK banking institution, to obtain a regular advance against this rebate, which will allow us to avoid converting unnecessarily other currencies into GBP.

We obviously incur a significant part of our expenditures in GBP while our collections are mostly in USD and EUR," he continued. "Given today's low interest rates versus the ongoing and uncertain currency fluctuations, this is simply a smart money management move, which we implemented upon recommendation of our financial advisors.
There's more to it of course, but seeing as how I just blew my entire salary on a collection of those weird plastic sticky toys you get from Pick 'n Pay as part of my latest short-term get-rich-quick investment scheme, I'm not exactly qualified to speculate further on the matter. If you've just woken up from a coma that was the result of attending Konami's 2010 E3 press conference, then here's the skinny on Star Citizen:
It's been in development for a while, managed to raise over $150 million from crowdfunding alone and some parts of the game are playable, although who knows when it'll one day be released as a complete package. Those years in the wilderness haven't been kind to Star Citizen, as Kotaku's recent features painted a grim picture about the state of that project last year.
Last Updated: June 27, 2017