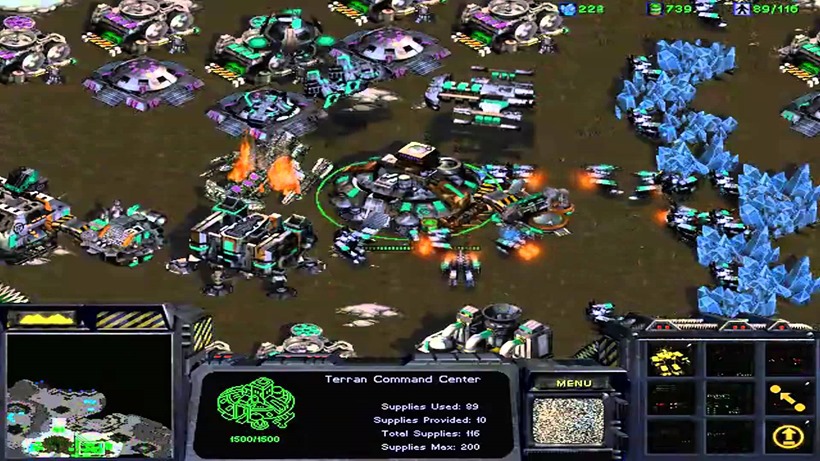 What better way to revive the Starcraft franchise than with a remake of the game which put it on the map? That's right, Starcraft HD Remaster is rumoured to be releasing in Q2 of this year, reported by Sports Seoul. The news was first reported last year by SegmentNext, but sources close to Sports Seoul have now confirmed these rumours to be true and we can start getting a bit excited.
The project, which Blizzard are apparently announcing next week, features the campaign, story, cinematics, characters, multiplayer… everything ported to the new Starcraft II engine. It won't just be a addition to the game, but it's own standalone remaster including utilization of the Battle.net service and custom games.
Starcraft II, although dominating the esports scene for quite some time, never really lived up to the original Starcraft and it's expansions Brood War. The remake of the original Starcraft, in my opinion, is a last ditch effort by Blizzard to bring attention to Starcraft as an esport. It's no secret that the scene has been hit with wave after wave of match fixing controversy and last year's announcement from KeSPA that they're discontinuing SC2 was a huge blow to the competitive scene. Blizzard are aware that SC2 is struggling, which is why we're seeing the remake.
Blizzard are also no strangers to remakes. Their January remaster of Diablo, which opened a playable map in New Tristram, was relatively well met by fans. That was until the actually went into the new map and were disappointed by the lazy design of the actual zone and that it was just tiers of dungeons you have to clear. That was just a throwback to a great game, whereas the SC remake would include the entire game overhauled onto the new engine. We'll keep you updated as things develop.
Like esports?
Check out esports central
Last Updated: March 15, 2017