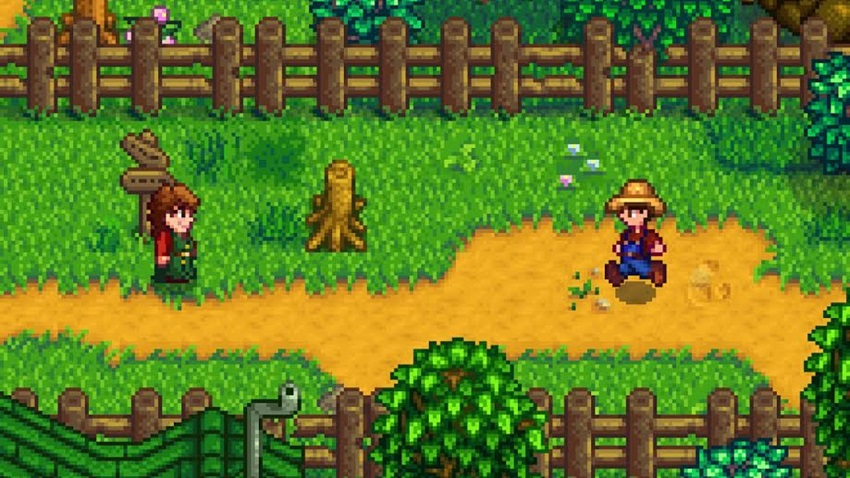 You might have been really bummed when Stardew Valley pulled a no-show during the latest Nintendo "Nindies" Stream for the Switch last month. I know I was, eagerly awaiting the hit farming simulator since its initial reveal for Switch at the beginning of the year. Thoughts of it not launch this year began to swirl, but in the midst of the negativity publisher Chucklefish was working. And that work has paid off, with the game not only launching for Nintendo Switch this year, but this very week.
Developer ConcernedApe revealed via the Stardew Valley blog that the game will launch for Nintendo Switch this week, on October 5th. The game will ring in at $19.99, which is exactly what you can find it for on PC, Xbox One and PS4. But you know one thing you can't do with any of those platforms? Through them in your backpack and take them to work. Or on a road trip. Or on a plane. With the Switch you can, which means you never have to actually stop playing Stardew Valley. It's both exciting and absolutely terrifying.
I'm currently reading though a delightful book called Blood, Sweat and Pixels, which happened to contain the origins story for one of the biggest game releases in recent memory. Stardew Valley was born out of a love for Harvest Moon, and more specifically the dwindling situation the series had found itself in over the year. Not content with playing sub-par versions of the game he loved, ConcernedApe spent years literally making his own, while peppering it with ideas he had to take the idea forward. Stardew Valley launched in February last year, and has sold millions since.
So much so that work continues on the game to this day, with multiplayer planned for launch on PC next year. The mode will eventually come to console versions too, but debut on the Switch first. So why not get your farm ready for more hands while you wait. That's what I'll be doing from Thursday.
Last Updated: October 2, 2017