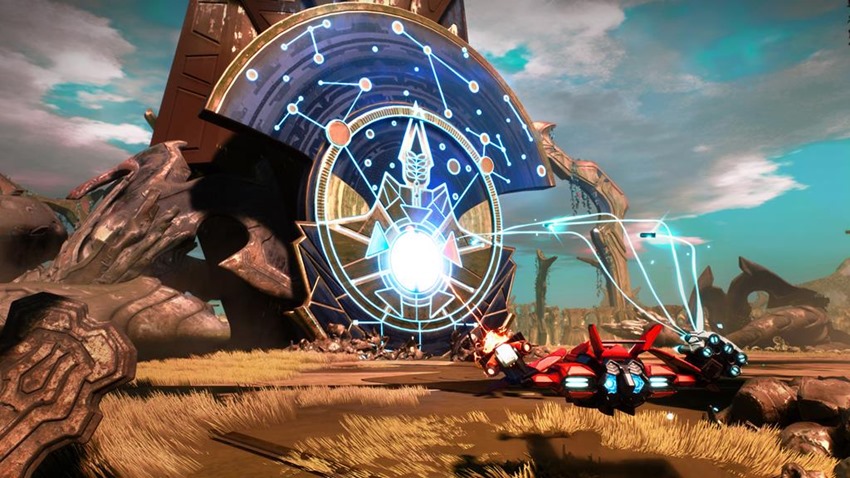 Space, the final frontier. For many of us, we'll spend our entire lives on this planet that we call home, seldom venturing beyond the atmosphere to find an adventure elsewhere. Which is great, because outer space is a monster that is teeming with a thousand ways to kill off any dream you might ever have of exploring its vast depths.
Fortunately, the itch to explore the cosmos and not be met with an untimely demise along the way, is one that Ubisoft is ready to scratch with Starlink: Battle for Atlas. It's a bold new game from the French publisher and developer, one that takes place not only on your widescreen TV but also in front of you as Starlink allows players to build their own dream ship on the fly with some physical toys.
Unlike other entries in the toys to life genre, Starlink feels fresh and ready to roll with its unique take on the formula. Naturally,we had some questions for the team behind the game, questions that Lead Designer Jesse Knapp was only too happy to answer for us.
Just how much of Starlink is playable, with or without the toys?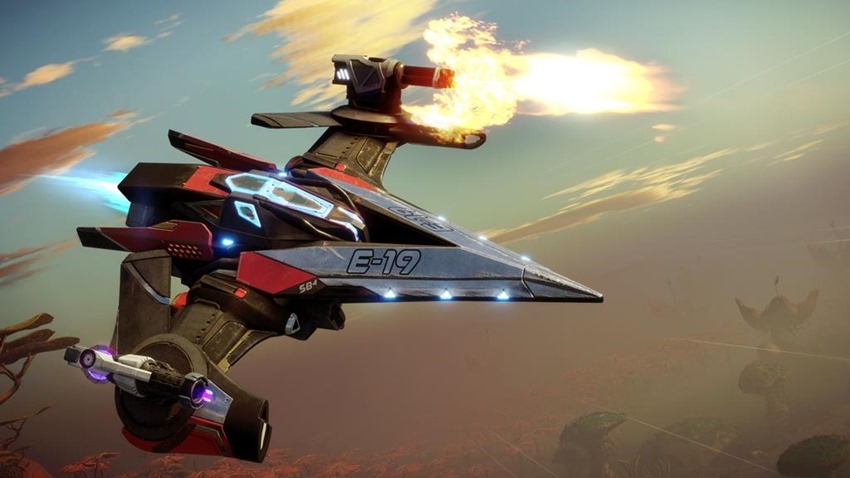 First and foremost, the experience of building the toy and swapping your weapons and your load-out, with the toy – I personally prefer. Early on in the project, we knew the instant swap was important; the instant recognition when you change a part in game. When we started playtesting the game, we saw people pull the part off, looking down at the table to find the next part, and while they were doing that they would die.
Now the game ships, by default, with the game automatically pausing when you remove a part. That's an option that you can turn off, and I do. My favourite way to play Starlink is with the real-time swap, and really playing with the flow of that building. In terms of the content of the game, you can do everything in digital that you do with the toy. You just lose that piece of magic.
We put a lot of work into making sure that the digital flow works, and you can use the digital flow to build your ship, to reverse your wings, to reverse your weapons, to have all the same experiences in the game that you can have with the toy.
Star Fox plays a large part in Starlink. Just how did that crossover with Nintendo come to be?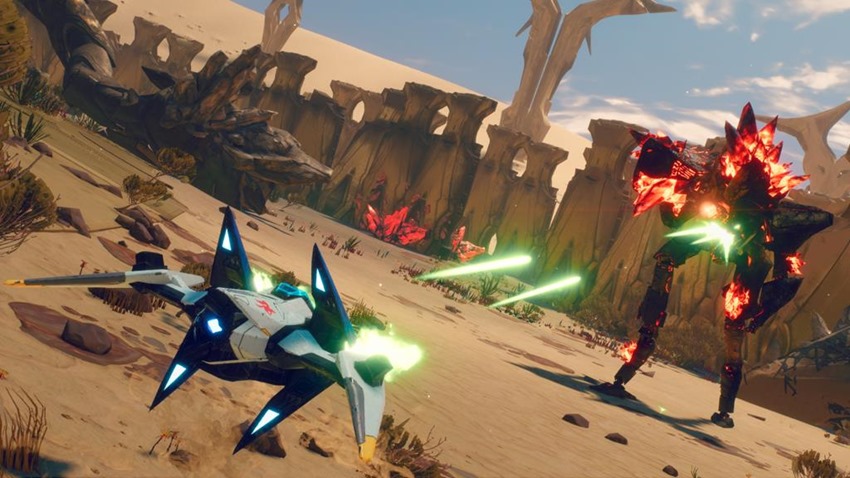 Certainly working with Nintendo on including Star Fox in Starlink was different than anything we'd done before on this project. In the beginning, Starlink was created from nothing at Ubisoft Toronto, so we've owned the property, we've developed the world, we've built that out. Working with Nintendo was a change – we had an established partner, with an established brand, and guidelines. They were a real pleasure to work with, and we were able to communicate and iterate quickly, and successfully, to create something that I think everybody is really happy with.
The toys to life genre seems to have died out, but does that mean that Starlink exists within its own unique genre then?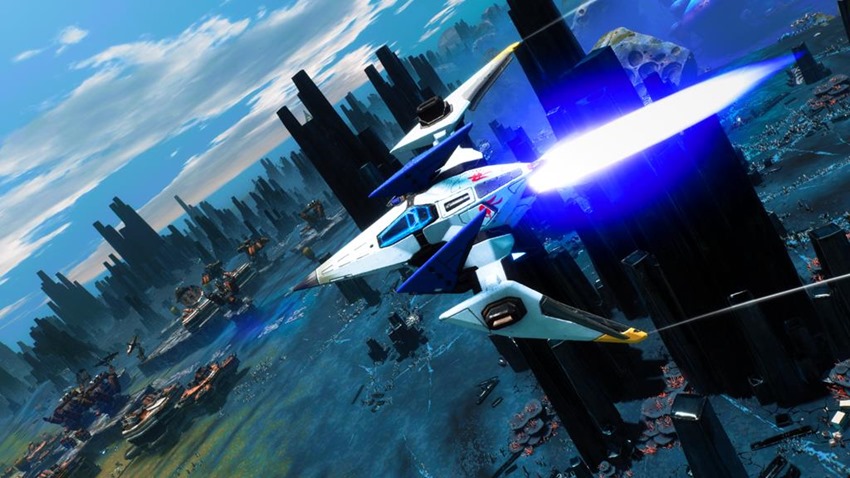 I think from our very first prototype, when people held a ship on a controller in their hands, and changed parts and saw it show up in game, we knew there was a spark of something. Rather than try to define that spark, I have tried to spend the last four years of my life trying to make that spark into a flame, and building the game around it. With Starlink, we have a vast, rich, open-world game that leverages our experiences in Ubisoft at building other open-world games, but really creating something unique and fresh. That modular starship, with the creative combat, comes together to make an experience unlike anything I have played before.
What were some of the inspirations behind the visual design of Starlink?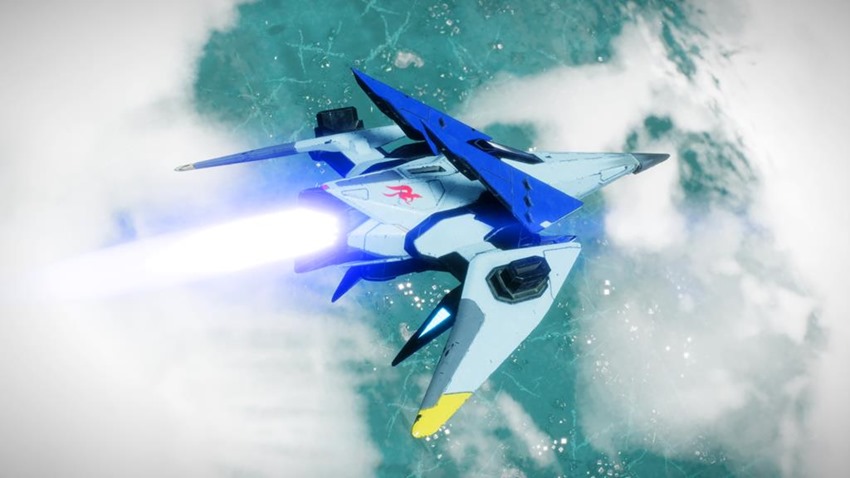 Our art director, Daniel Ebanks, pushed a desire to ground each of our starships in a more familiar concept, in such a way that it is more of a subtle thing that you see. So, the original inspiration behind Neptune, Judge's ship, was a manta ray, and it's gone through a lot of iterations to get where it is today, but there's still something of that aquatic creature in there. Pulse is a Formula 1 race car. It's also a space ship, so it's not exactly an F1 car, but it still has that DNA and 'shape language' that creates the emotional feeling that those things do, even if you're not conscious of the connection.
What tools did the Starlink team have access to, to make each environment interesting?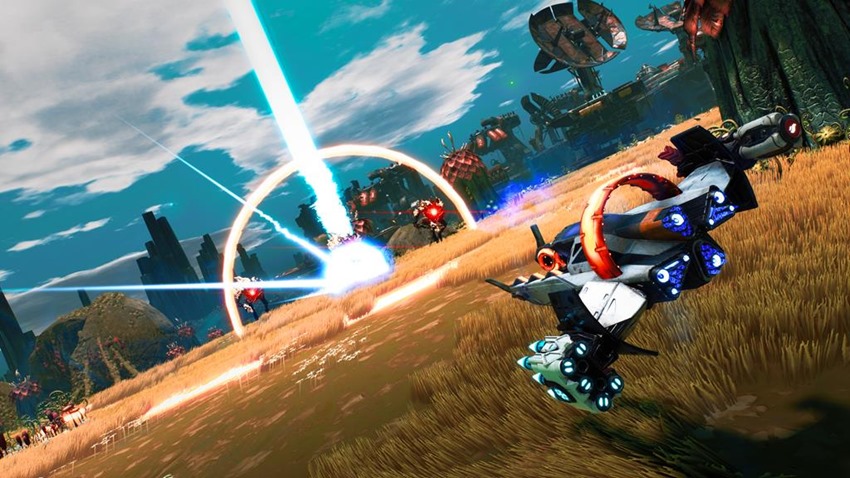 Each of our worlds are constructed from a number of discreet biomes. Each biome kit consists of colour palettes, flora, and shape-language that's all layered together. Each planet also has its fauna, and even before any of that, each world has its own history. The worlds of Atlas each have a shared history, but they also have a unique history, and their own unique concepts behind that.
What consequences can players expect to encounter, when they return to the game after spending some time away from it?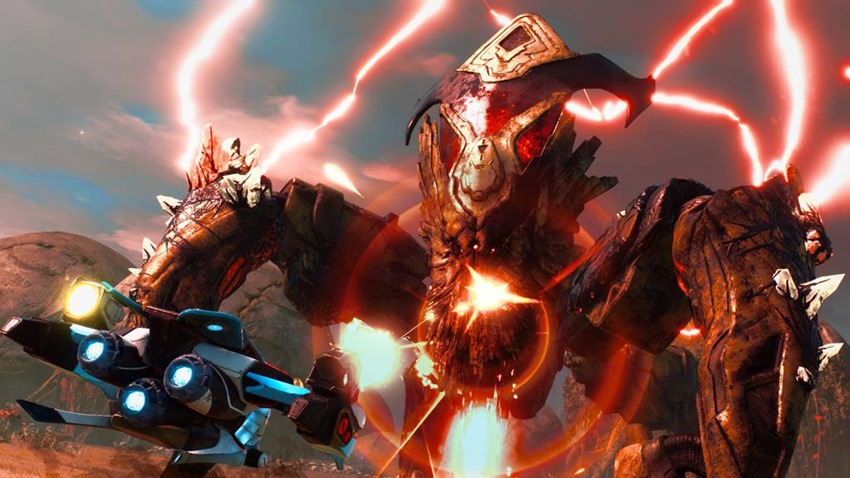 One of the key elements of the open world of Starlink is that all of the AI in the game is fully simulated. This means that, not only are the AI that you see around you going about tasks, trying to achieve their goals, coming into conflict with each other, defeating each other in combat, all of the other AI on all of the other planets, and the other side of your planet, are all going about their business. They're collecting resources, attacking other factions, resolving those combats.
As you play the game, you want to build up your alliance, helping them become more powerful, and that allows them to succeed in these conflicts when you're not around, and potentially even succeed so much that they're gaining ground for you, against the Legion.
Starlink: Battle for Atlas blasts off on PS4, Xbox One, and Nintendo Switch on October 16, with a South African release in November.
Last Updated: September 26, 2018