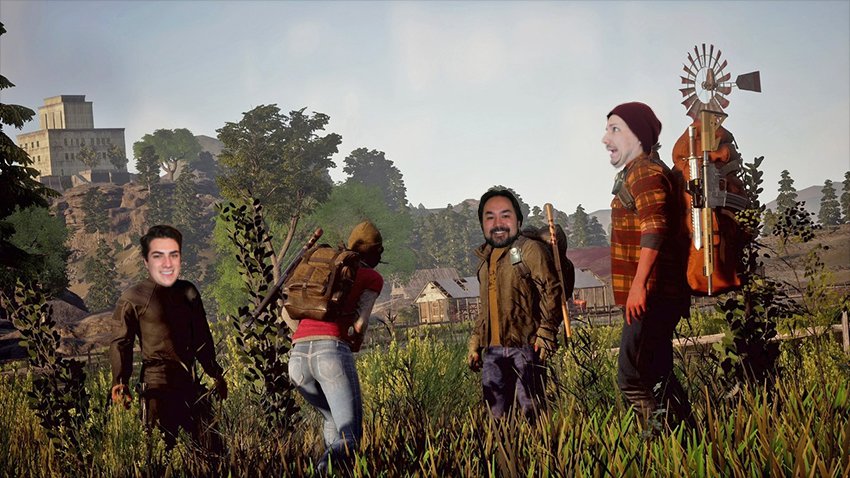 While Sony enjoys some time in the limelight after the incredibly successful launch of God of War, Xbox continues to work on its services and plans that might see them regain some of their fight soon. A huge part of that is Games Pass – the Netflix-like service that gives you access to a library of games for a monthly fee. That alone isn't enough to be enticing anymore, but the fact that all Microsoft exclusive launch on the service day and date with their regular releases is. And in May, State of Decay 2 champions that facet of the service.
Sea of Thieves has fallen off the radar for most already, which was the first real test of this policy coming into play. State of Decay 2 doesn't occupy the same space (it's a $30 release that is getting little fanfare from Microsoft itself), but it is an arguably much more interesting game. The zombie survival adventure will allow you to team up with three friends as you build up fortifications, villages and other survivors while you scavenge for resources and stave off attacks from the undead. It's got some complex systems at play, and it's looking like the most alluring Xbox exclusive this year yet.
Also coming to the service in May is the ridiculously good co-operative party game, Overcooked. Or as I like to think of it, the litmus test of whether or not my relationship is in a good space. Taking over a kitchen and filling increasingly complex orders with a variety of shifting circumstances is incredibly fun and infuriatingly frantic at times. Overcooked is great, but just pick who you play it with very carefully.
The full list of games coming to the service can be found below. Microsoft is also offering a limited time discount on a month subscription, which will run you no more than R5.00 (yes, that's right) if you don't have a subscription going already.
Overcooked
Laser League
The Escapists
Unmechanical: Extended
Pro Evolution Soccer 2018
Homefront: The Revolution
Sonic and Knuckles
Games Pass is a wonderful service already, so here's to hoping that State of Decay 2 doesn't sully it somewhat in the way that Sea of Thieves did.
Last Updated: April 26, 2018