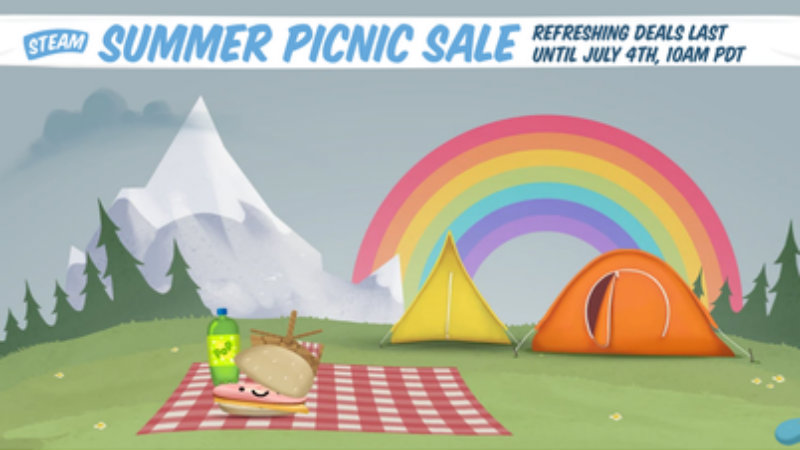 Back when the Steam Sale started, I wasn't overly impressed. It's not that the sale was bad, but I was just so used to those flash sales offering ridiculous discounts on games. And remember the voting? That was such fun to vote on which game we wanted to see discounted. The Sale used to have a frenetic, frantic feel to it. This time is was much calmer, allowing gamers to make considered choices about which games to buy on sale, without feeling like they might miss out if the game went on flash sale. It seems slow and steady won the race.
According to Steam Spy, this year's Steam Summer Sale generated $223.2 million in revenue. That's a ridiculous sum, especially considering that in 2015 the Steam Summer Sale netted developers $160 million – that's an increase of 40% this year.
Interestingly, the sales were more evenly distributed across the whole sale period, unlike typically where they'd spike on the first and last days. However, it's the percentage discounts that I find rather intriguing.
The removal of daily and flash deals also made developers more cautious with their discounts. An average discount this year was 50%, instead of the 66.67% from last year.
[…] The median revenue for the games with a 75% discount was $33.5K this year ($40K last year), $40K for 66% ($75K), $60K for 50% ($90K), $106K for 33% ($90K) and $120K for 25% ($90K last year).
It seems the games with the biggest discounts weren't necessarily the biggest winners this year, with the 33% and 25% discounted titles coming out with huge growth and earnings. Without the frantic pace of snagging games when they hit 66-80% off on flash sales, it seems gamers were happy to think about and they purchase games with smaller discounts.
I didn't buy anything during the Steam Sale. My other half purchased a game on my wishlist for me, but otherwise it was a pretty tame period for me. Then again, I have a huge backlog of games, so there was really no point in buying all the things – I'll probably only get to play them around December anyway, so I can just wait for the next Steam Sale instead. I suppose it's also good for developers; instead of having games wallow in people's backlogs for ages, gamers will buy the games they really want and then play them (hopefully), discover new titles and developers to enjoy and thus keep an eye out for future interesting experiences from the same studios.
Did you pick up any cool titles during the sale? What was the average discount that appealed to you?
Last Updated: July 11, 2016