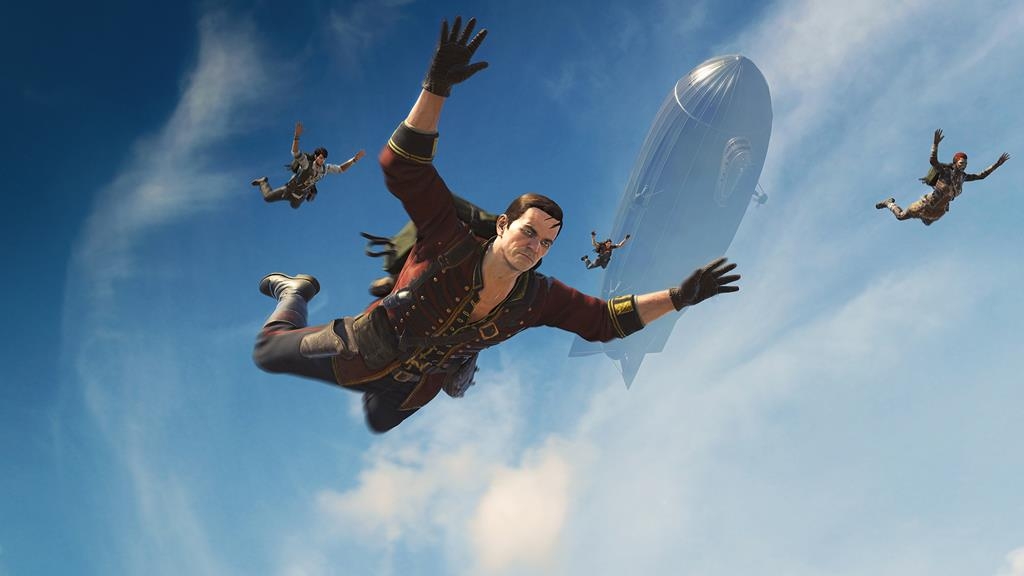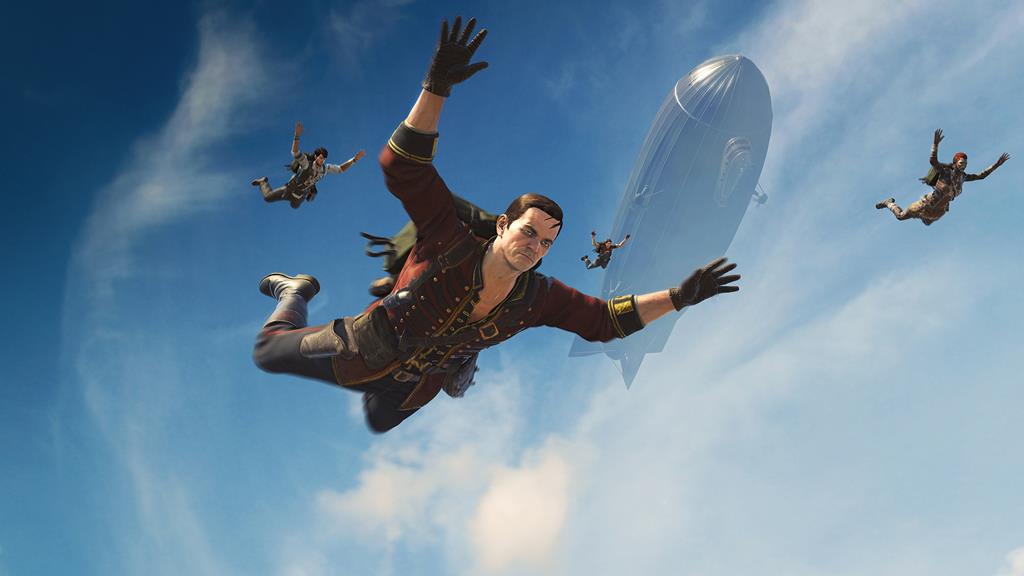 Adventure! Treasure! A narrator asking for two sugars in his tea when you hit the pause button! There's a lot to love about Rebellion's upcoming Strange Brigade, a game which pits you against hordes of undead ne'er-do-wells and asks you to send them screaming back into the void from whence an ancient Egyptian Witch-Queen birthed them from. Huh, that's a hell of a sentence, try saying that several times fast.
Anyway, Strange Brigade gives you plenty of tools with which to perform a few action-packed exorcisms, as well as a quartet of adventurers through which to live vicariously through as the game unfolds. Did I say quartet? I meant quintet as Strange Brigade will enlist a fifth member to join the gang and help save the day. Tally-ho, yo. Here's a look at Winston Bey, who'll be added to the game for free when it launches: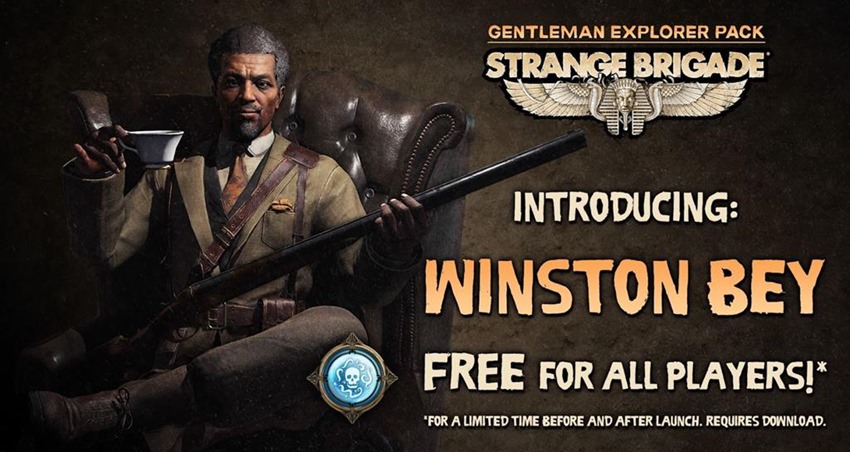 Would-be adventurers who acquire STRANGE BRIGADE when it launches next week will discover a rather resplendent treat – a FREE FIFTH CHARACTER!

Unveiled at the conclusion of today's terrifically thrilling launch trailer, the gentleman explorer Winston Bey is now part of the Brigade! AND he's FREE to all players who pre-order or purchase STRANGE BRIGADE on any platform during the first 30 days after launch. Prospector, journalist, spy, diplomat and traveller – Winston Bey has explored the world and seen it all. He tells himself the Brigade's adventures are "just an amusing diversion" in his extensive voyages, but the Department of Antiquities already has longer-term employment in mind…
Well stir my tea and give me two lumps, that's kind of rad. In addition to that, Rebellion also dropped a new trailer during Gamescom this week. Pull up your britches and keep a stiff upper lip, because here it is old bean:
Strange Brigade is out next week on August 28 for PC, PS4 and Xbox One. If you're looking for a great team game that offers a ripping challenge, you might want to keep your eye on this gem. For queen, country and Earl Grey Tea!
Last Updated: August 24, 2018