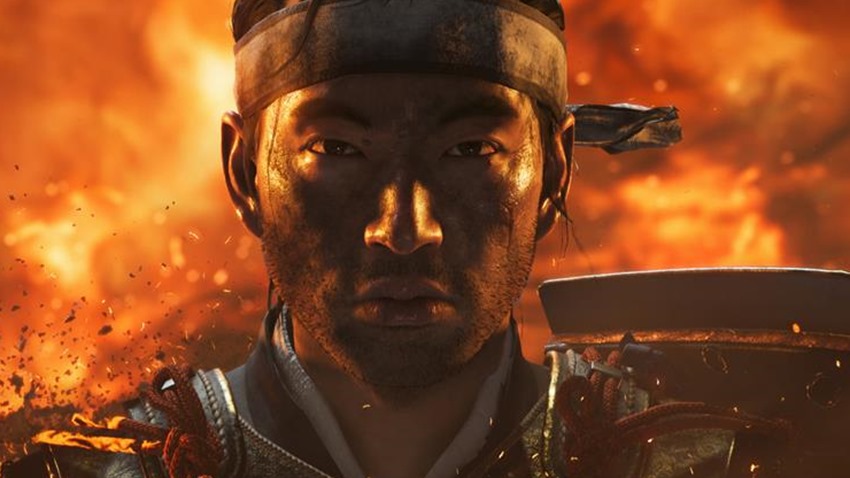 History is a beautiful canvas. It's a muse, with many a video game developer using that inspiration to create games which allow players to explore eras that they didn't exist in. Ubisoft has developed a talent for this with Assassin's Creed, Pandemic's The Saboteur is still an underrated World War 2 gem and Red Dead Redemption is still the gold standard for interactive westerns.
Weird then, that you seldom see the feudal era of Japan given such care and attention. It's not as if samurai games haven't existed in the past, with Nioh being a very recent example of this, but a game that examines a very real period of Japanese history, such as the Mongol invasion led by Kublai Khan in 1274? You'll only find that in Sucker Punch's upcoming Ghost of Tsushima, a game which the studio has spent the last three and a half years working on.
"When we were looking at our next project, we wanted to stay open-world because we're giving authority, power to the player. We didn't want to walk away from that," Sucker Punch creative director Nate Fox said in a new PS Blog interview.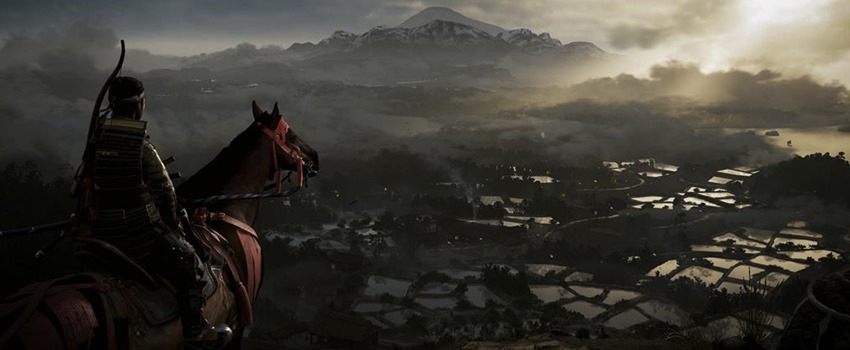 We think its integral to modern gaming that players are in charge. We thought a lot about open-world games and what makes open-world games beautiful and great. We kind of settled on wanting to have a clear fantasy as the player. Who are you? What are you going to be doing in the game? And then we came upon this game idea which is awesomely simple. To hear about it is to want to play it. Who doesn't want to go to feudal Japan, who doesn't want to be a samurai with a katana on their hip?

When we hit upon the Mongol invasion of Tsushima of 1274, it all clicked. Suddenly you knew who the heroes were, who the villains were, what the stakes were for the world. And you had a video game. All of those locations are in-engine, they're in the world. That's the place that you're going to defend. A huge island, filled with a lot of different places, towns, people. There's so much to learn, so much to see.

In Infamous, we let you explore powers. In this game we let you experience what it is to be a samurai inside of this enormous landscape of medieval Japan.
"Behind the scenes, we were trying to figure out 'how do we make a new game?'. If we were going to depart from Infamous, its got to be awesome and what is the process to get there. I think in true Sucker Punch fashion, we answered that with 'Hey what does everyone at the studio think!' and we had about 72 pitches, ideas that formed up from various corners of the studio and we tried to coagulate that into one idea. Turns out these things are really really hard," creative art director Jason Connell added.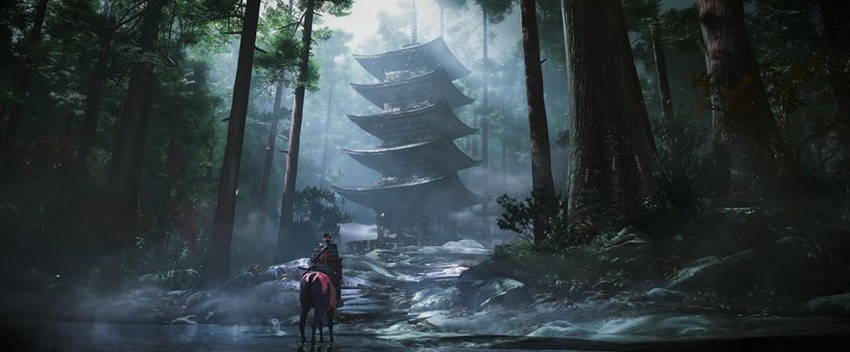 When you tell somebody that they get to play as a samurai, you don't really have to say anything else. You just say that fantasy and everybody builds a list of scenarios and narratives, gameplay scenes that you might get to play. Ghost of Tsushima is an action-stealth adventure game where you play a samurai in feudal Japan and we're taking inspiration from the historical point in time when the Mongol army invaded the island of Tsushima.

I think player choice will mean something very different in this game than other games that we've made in the past. We really want you to have that choice of 'Hey that cool bamboo forest over there I really want to check it out, I really want to head in that direction'. There's no waypoint, there's no thing that says go here and look at this bamboo for us.

Just hopefully, presenting something that's beautiful and exotic, that's different than the current place you might be in, that will come at a world choice, your adventure choice. Where do I want to go?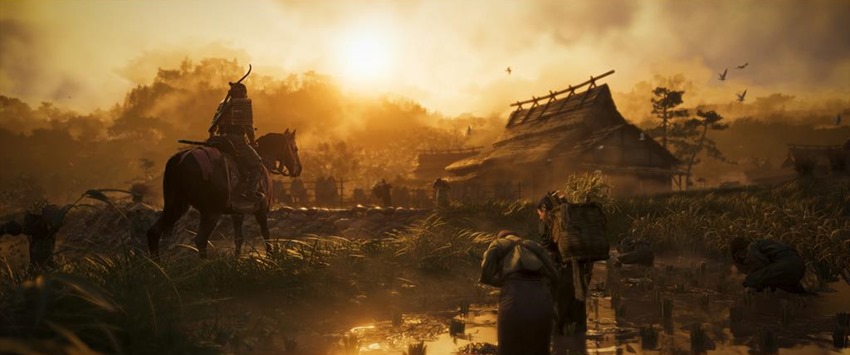 Ghost of Tsushima has all the right ingredients so far: A studio that knows what it's doing, an interesting angle and a sandbox that has seldom been explored in this industry. It's going to be a tortorous wait for Sucker Punch to release this game.
Last Updated: November 1, 2017