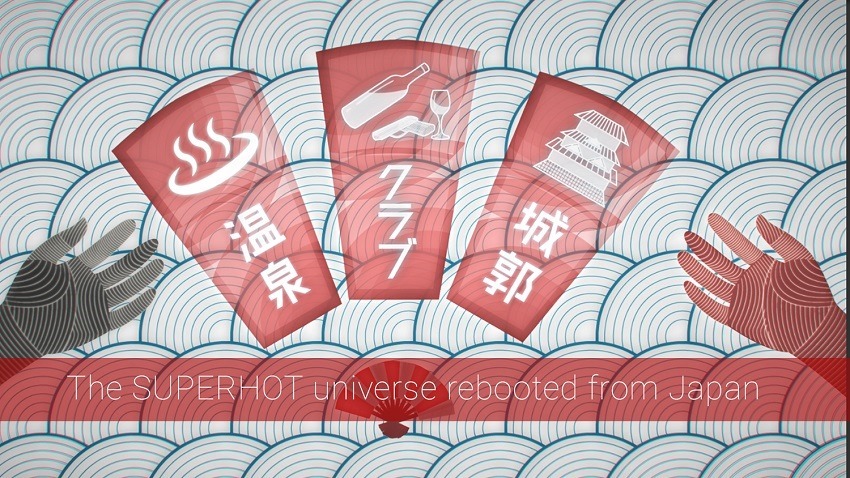 SUPERHOT is an astoundingly great first-person shooter that's less about reflexes and more about forethought. When time is only moving when you do, it's important to look past what is directly in front of you and ahead to what might be coming at you from behind the red figure about to bash your brains in. SUPERHOT excels in creating scenarios that stretch this premise to corners you'd never expect, and it has its fair share of fans. Especially in Japan, where the game is getting a pseudo spin-off titled (for now) SUPERHOT JP.
Now, this version of SUPERHOT is entirely new, taking place in some more Japanese locales. Bars (or the karaoke variation), Spas and Samurai Castles all feature, even if SUPERHOT is still sticking to its strikingly minimalistic approach of white worlds, red threats and black weapons. SUPERHOT JP isn't being worked on by the original team either, instead stemming from the mind of Japanese studio GameTomo. They're being aided and advised by the original creators though, as they continue work on their own new project.
GameTomo says that their new Japanese version will include a bunch of content, including 15-18 regular levels and 3-4 endless levels for you to scratch your head over. It's planned for release in Japan only for now, but given that the press release was translated into English it's a sure bet that you'll be able to find it elsewhere afterwards. VR support (which the original SUPERHOT used in an entirely original game, to great effect) is also not on the table yet. But yet is the operative word, with the release leaving enough wiggle room in the wording to not rule it out entirely.
Honestly it just looks like more SUPERHOT, which is perfect considering how incredible both the original game and its VR counterpart still are today. While the creators work on a more rogue-like supplement for the game (which is out in Early Access now, and will be free for SUPERHOT players in the future), this could act as a neat reminder that shooters don't always need to be fast. Sometimes, they need to be brought down to a complete crawl to be exciting again.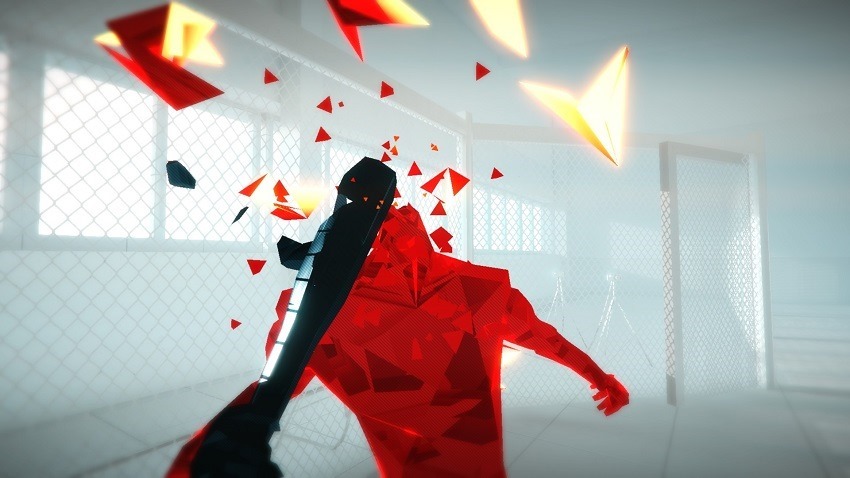 Last Updated: May 14, 2018