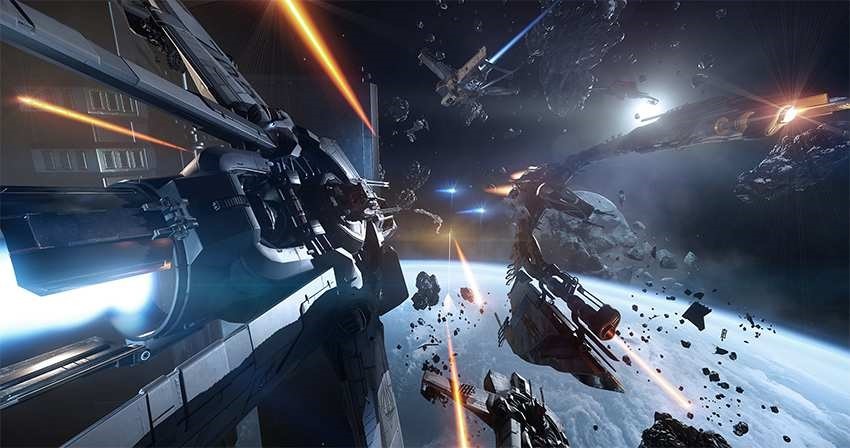 Star Citizen is one of the most ambitious games ever made. It's the most crowd-funded game – so there's cash enough to help the game live up to its lofty ambitions. Maybe.
The game is also the root of some fair criticism, as feature creep and ever-expanding scope have ensured that the game is continually delayed. While most fans have come to terms with the fact that the game won't be out for a while yet, many were eagerly anticipating its impending alpha.
Only that Alpha has been delayed. Originally due for release at the end of last year, the new alpha was delayed until June, and then August. It's now due in September. It's a small delay, but a delay nonetheless.
"This week, we entered the optimisation, polish, and bug fixing phase for the 3.0 feature set. As there have been so many features and content implemented, we've encountered some stability issues that we want to address before going to a wider test audience," Roberts Space Industries said on its site (via Eurogamer).

"The ongoing work on the new Patcher system (that will save you from having to completely re-download each build) and some new bugs with CopyBuild3 (our internal version of the patcher) have also slowed us down. Because of this we have pushed back the Evocati and subsequent date ranges to reflect the additional time needed to get Star Citizen Alpha 3.0 ready for prime time.
"Naturally, many of the game's backers were unhappy with reports of the delay, prompting Star Citizen director of player relations, Will Leverett, to proffer a more in-depth explanation for the delay.
"When venturing off into uncharted territory, one does not always see or know all of the challenges ahead of them," he said. "When venturing off into uncharted territory, one does not always see or know all of the challenges ahead of them; they are often complete unknowns until they present themselves along the way.

Working on 3.0 has certainly introduced variables and challenges that we could never have anticipated, and these just do not always cater to a tidy date on a calendar. As gamers, we are conditioned to consider all dates as static points in time that we can wrap our heads around and plan for in advance. The nature of this project does not neatly fit into that mould…

The scope of 3.0 is not insignificant … it introduces a level of tech and infrastructure that's an order of magnitude larger and more complex than all of our previous versions combined. Integrating all of this has revealed to be MUCH more of a bug fixing project than anticipated, which obviously reshapes those estimates and changes those dates.

There's certainly no malice behind it and anyone who makes that claim is providing an uninformed opinion. Ask any project manager or developer who worked on sophisticated software or has been involved on a complex project with lots of dependencies and moving parts, they'll gladly share how challenging a task of estimates can be."
The new alpha is the long awaited one, which enables players to explore the surface of planets. Star Citizen is shaping up to be an amazing game when it's finally out, roughly never.
Last Updated: August 1, 2017