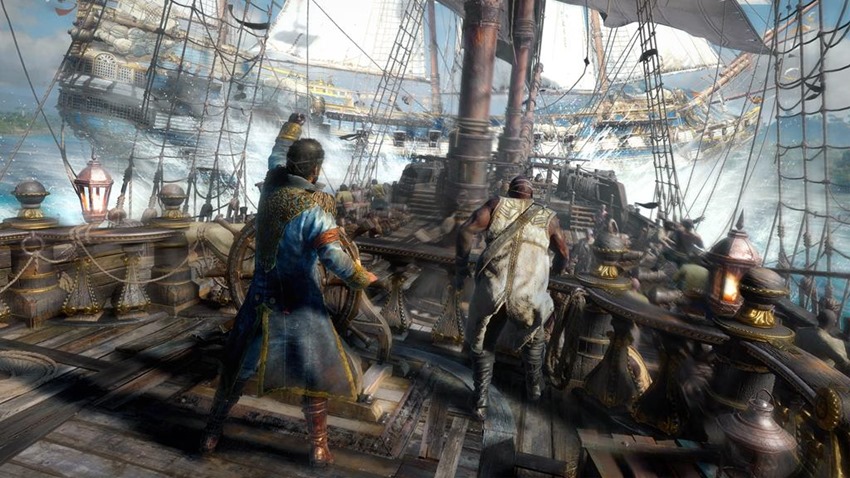 If you've played one Ubisoft game, you've most likely played them all. When it comes to the sandbox genre, the French developer and publisher is utterly obsessed with larger arenas within which to ply their various licenses such as Tom Clancy's Ghost Recon, Tom Clancy's Watch Dogs or Tom Clancy's Assassin's Creed for example.
It's a genre which isn't just malleable. It's also pretty damn profitable as well for Ubisoft, as the company's positive numbers in 2017 were the result of a booming sale in the microtransactions sphere. At its third-quarter earnings call for 2017-2018, Ubisoft presented numerous graphs showing lines going towards infinity and beyond.
For those of you who aren't versed in the art of business-talk, that's a good graph to have. Particularly towards the third quarter, as Ubisoft earned over €725 million in sales. A 36.8% increase according to Game Informer, Ubisoft detailed the following factors as ingredients in its recipe for success:
Rainbow Six Siege is doing gangbuster numbers, especially in the esports scene
The Division has managed to rebound with "double player engagement" after several successful updates
Mario + Rabbids Kingdom Battle is the best-selling third-party game on the Nintendo Switch currently
For Honor was at one point the fifth most-viewed new game on Twitch
Ubisoft mobile games benefited from a 75% growth over the year
Assassin's Creed Origins has proven to be a success that is currently on track to double the sales of Assassin's Creed Syndicate
Here's where things get interesting. According to Ubisoft, games as a service just might be more profitable than the regular approach to developing and releasing new titles over the long run. With €318.5 million of its sales coming from Player Recurring Investment over a nine-month period, that's not just a solid chunk of change…That's a reliable source of income born out of DLC and microtransactions that dwarfs the sales of the games themselves.
Clocking in at a 87.4 percent increase from the same period last year, the numbers don't lie. Ubisoft's approach so far has been one of quality above quantity, releasing fewer games per year and supporting the ones that it does with constant updates and content drops. And it's working, as the company also focuses on emphasising digital sales over physical purchases so that it can pay fewer fees over the lifetime of a sale. Just check out these slides from the meeting via Kotaku to see what I'm on about: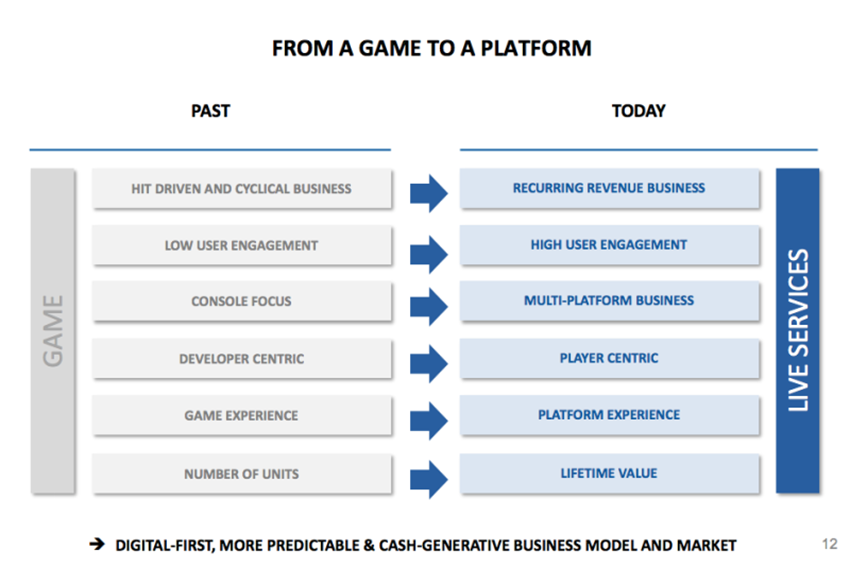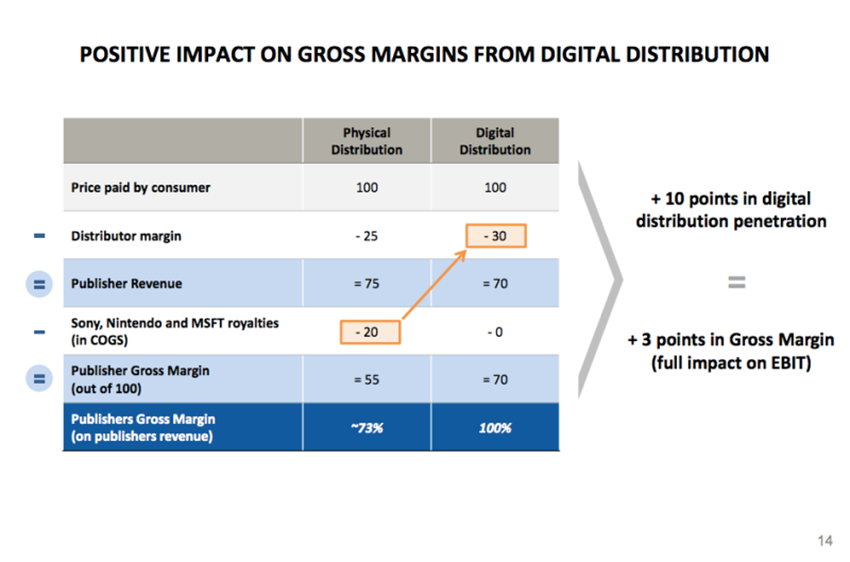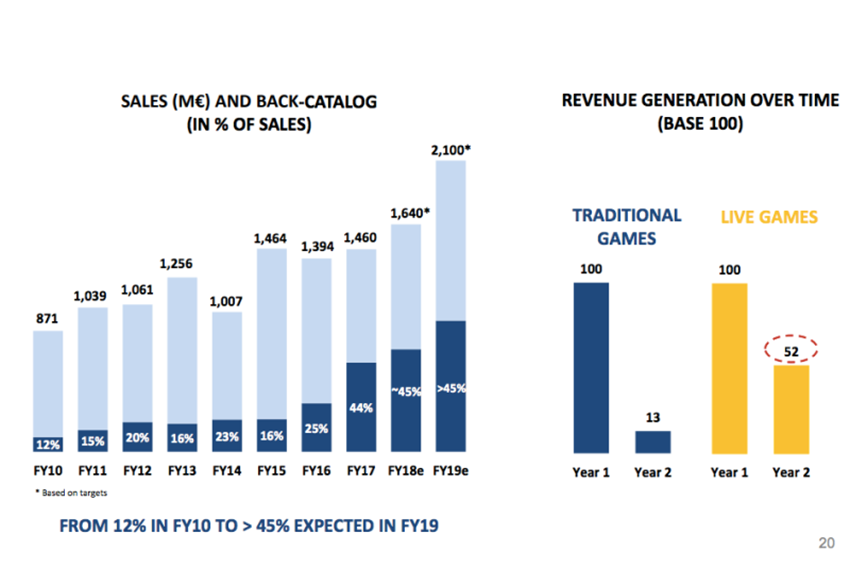 It's an interesting look at how the games industry is changing, slowly but surely, to one wherein games are delivered not through brick and mortar stores but through online services that prove to be far more profitable for developers.
Last Updated: February 13, 2018