By Jayson 'Trinoc' van Kerckhoven.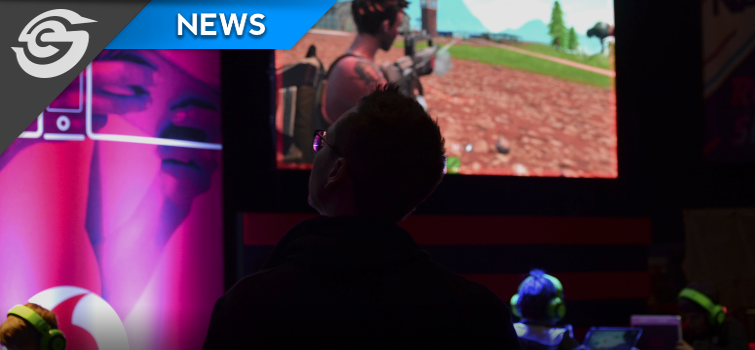 Amongst the myriad of stages and games at the recent Rush event there stood a shining light, a beacon of hope, for the Rush organisers who wanted to create a more inclusive esports environment. Behind it all, with the support of his team, stood one man, often with a pink-haired sidekick. Nick "HoldenZA" Holden, co-founder of the African Cyber Gaming League (ACGL), was not only one of the talented Fortnite hosts at Rush but also the man behind the running of the stage. Along with Fortnite, ACGL were given the opportunity to operate the FIFA stage, and they did not disappoint. If you're interested to know who won in each of these tournaments, you can read our wrap-up here.
The two stages were amongst the most popular visited by spectators. Fortnite with its wild dance competitions and FIFA providing the opportunity to finally one-up your mate made sure that everyone felt included in the weekend's happenings. I was able to get a moment to sit with Nick "HoldenZA" Holden on the final day of Rush and get an opportunity to pick his brain about the event.
Bringing Down the Barriers
Trinoc: Is this the first time you've done anything on this scale?
Nick "HoldenZA" Holden: No, we've done bigger to be honest. I guess our biggest events range from the Injustice 2 South African Cup to the Call of Duty MAG cup, where we ran the CWL (Call of Duty World League) affiliated event. We do a lot of big events all around South Africa, such EGE (Electronic and Gaming Expo) but this one has been a little bit different when it comes down to the way we approach it. Obviously Fortnite is a brand new title and one of the cool things about it is that it's been a game that has essentially broken down the barriers of platform and (player) entrance to the market.

It's a game that has hit all different age groups and cultures. So we thought that, yes we understand it might not be the most intense esport, or it might not be considered the most structured esport at this point. But therein lies an opportunity with the communities and how we can develop that and basically leverage off its massive player base, as well as its public interaction with audiences and promote new players to go in the direction of esports.
Do you feel using Fortnite in this way has worked so far?
Absolutely, the youngsters as well as parents can often be relatively intimidated by the esports environment. I mean, some parents you talk to them about playing games competitively and they immediately don't want their children to be a part of that. But when they see the kids really loving what they are doing, having fun and being able to step into that spotlight… That's the core of esports right? It's that feeling when you compete on stage, your heart's pumping and you feel that energy, that's what got me stuck in esports and hopefully it's happening for the youngsters as well.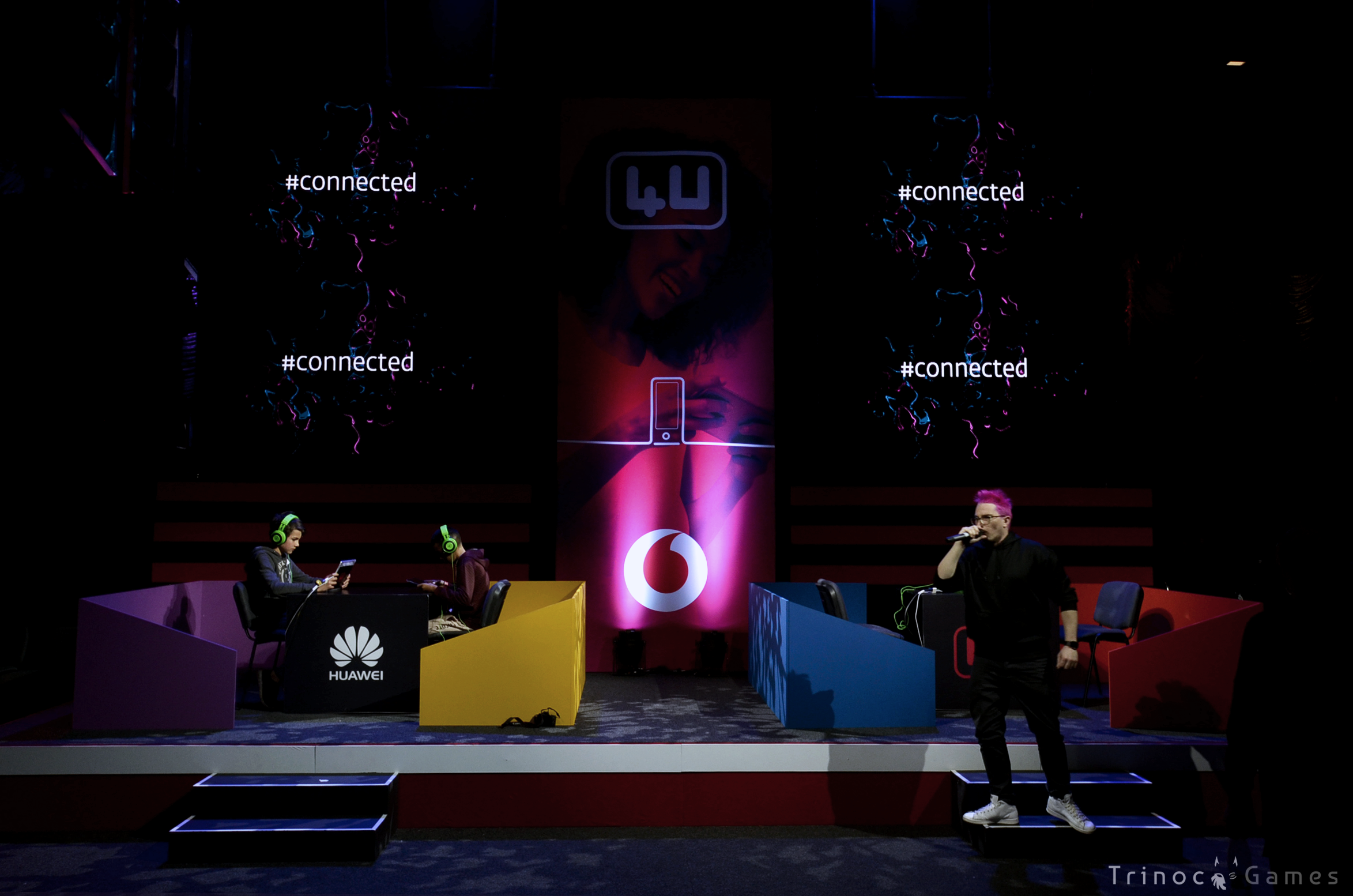 Grant Hinds hosting Fortnite at Rush 2018. Image courtesy of Trinoc Games.
Were you happy with who entered and the overall spirit around the event?
I'm really happy with how everything went this weekend. I think from my team's side we did a sterling job. I'm really happy with everybody, how they performed whether it comes down to the stage hosts such as Grant (Hinds) and SamPlayze. It's been a fun event, and we didn't approach it with the attitude of this is very strict and we need to be very authoritarian about it. We wanted it to be very open and very interactive and that's why we had the voting system and the dancing competition.
Do you think that combined Rush was successful in showcasing esports and introducing a new audience to this environment?
I think combined there was a lot of variety, and the biggest thing is just exposing people and retaining people where possible. So, it makes it a little easier for certain parents whose kids might not be into the hectic esports, of the serious competitive environments. But that's also an aspiration for them to say, hey maybe when I'm older that's something I can work towards. At the moment parents don't want their kids playing as terrorists or counter-terrorists sometimes and Fortnite offers that attraction to be able for them to get a  lead into other games.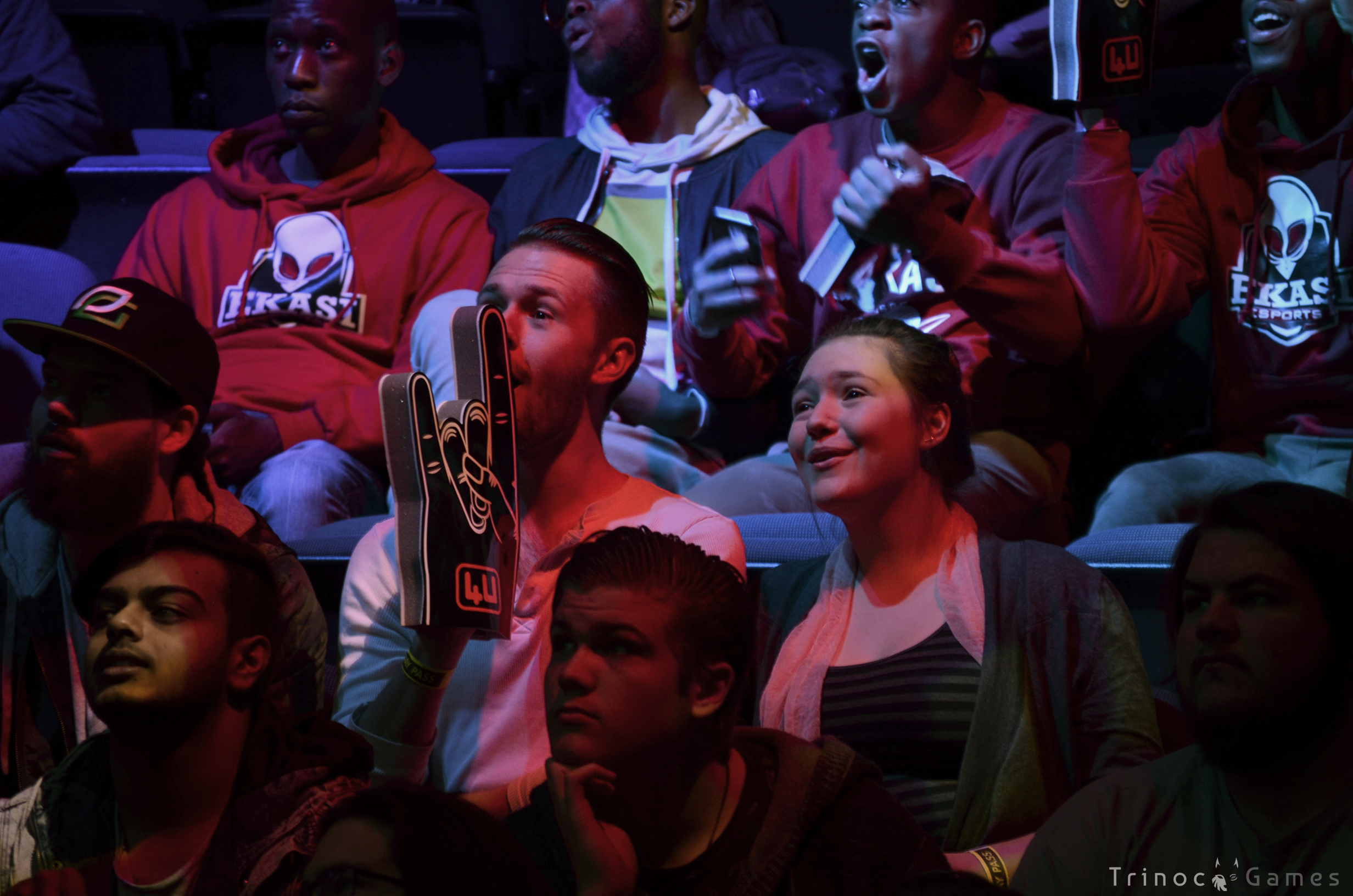 Probably the best crowd photo of all time. Image courtesy of Trinoc Games.
Did you encounter any issues at either the Fortnite or FIFA stage?
Not really to be honest. I think everything went pretty swimmingly as far as we're concerned. We tried out a new voting system with Fortnite as well as the boogie down contest, so that was quite interesting to see the take on that. I think initially while we had the audience's, the vibe was there, so we were trying to mix it up on how we approached that. As far as issues, I really can't say there have been. The only thing is we may have ran a little bit overtime, but that's not an issue. If that's an issue that I get at a tournament I'm happy, there's so many other things that could have gone wrong.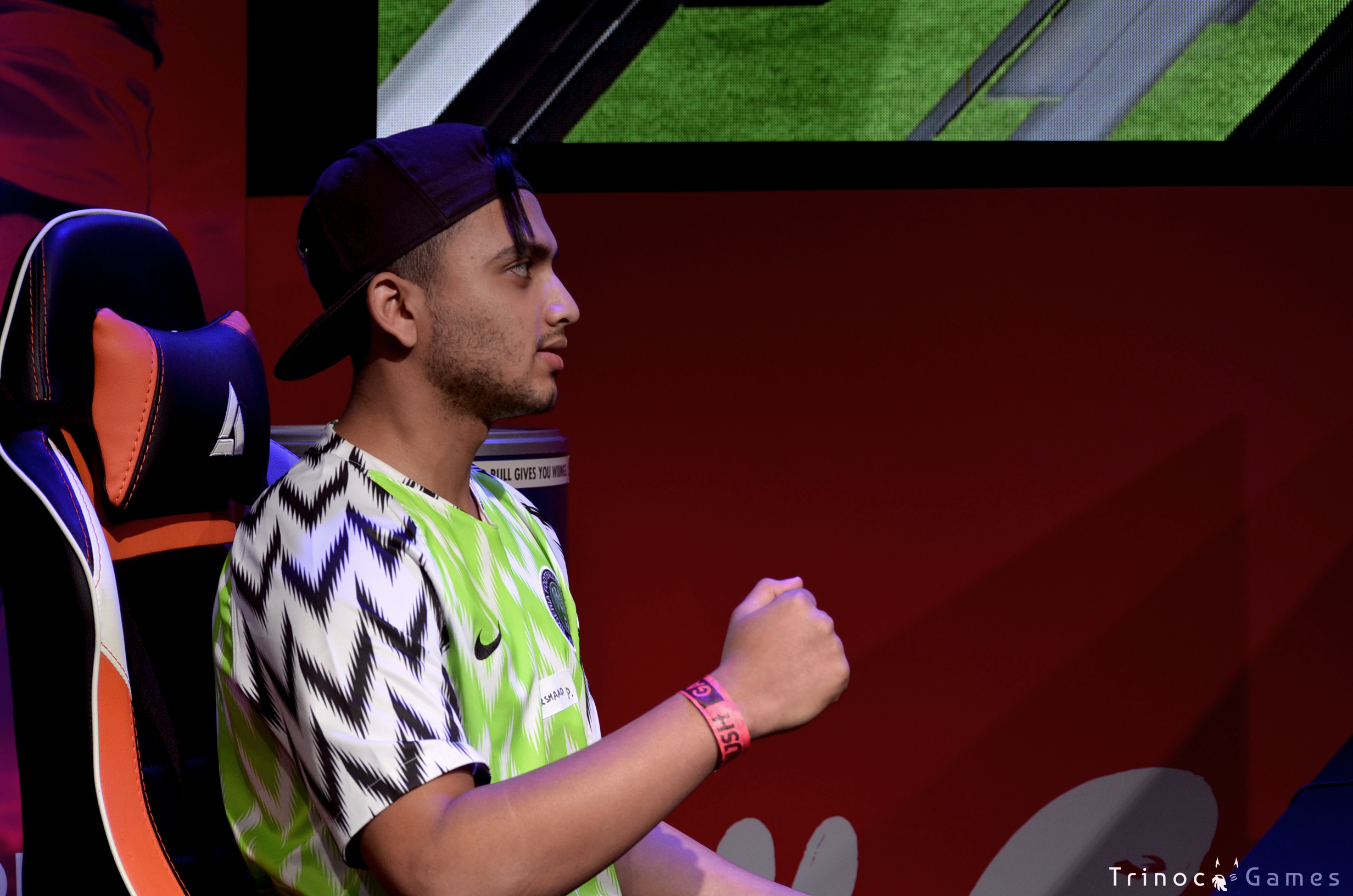 Image courtesy of Trinoc Games.
What differences did you notice between the Fortnite and FIFA stages?
The biggest thing is that there is a core group of players when it comes down to FIFA. We had three-hundred-and-twenty players over the weekend, maybe more. With long long waiting lists and those are very serious competitors when it comes down to their playlist. The competition there is obviously going to be more intense. Fortnite is meant to be a little bit more casual. Especially with the mobile approach, we know it's a market that's not necessarily very strict in terms of rulesets and the amount of time they put into competitive. Fortnite is not really there but it acts as a bridge into esports.
Do you have similar plans going forward with regards to Fortnite?
Absolutely, I mean we've been hosting online tournaments on pretty much a weekly basis. We host two online tournaments a week for PC and PS4. When it comes down to events, that's something we are definitely expanding into, we have EGE next month in Cape Town where we are going to be doing something with Fortnite. I can't reveal too much just yet, but it's a title that we love and we know the communities love. The cool thing is, mobile is very much the youngsters, and as you move to PS4 the competition gets a bit more intense and then onto PC, that's where your strict competition is. You're going to be seeing your different age groups for each device, it's very inclusive. We've never seen a game like that and it does open up the market to a whole new demographic.
Fortnite on mobile caters to all ages. Image courtesy of Trinoc Games.
Closing Thoughts?
We were at Rush last year, we operated FIFA with the Kaizer Chiefs esport stand. The biggest thing is that obviously this year is a change in venue. I'm loving the (Time Square) Sun Arena. I think it's a great venue and that the space it provides is perfect for what they are trying to achieve with this. Overall it would have been lovely if we could have had more people in as spectators but for what we were trying to achieve… In a lot of ways I mean this is year one for this venue, so it's about building from here. If anything we just need a bit more lead in time as we go forwards and hopefully the project scales up as we go along.
Thanks for your time!
It was a pleasure. Thank you as well.
Like esports?
Check out esports central
Last Updated: July 9, 2018