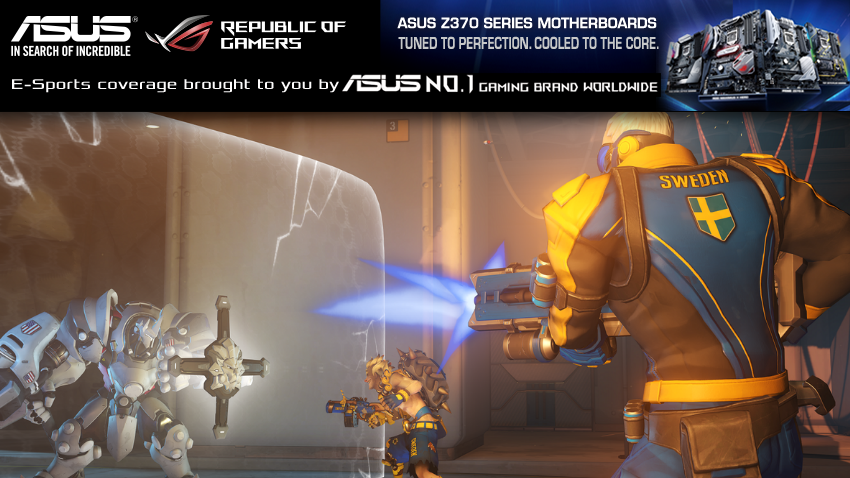 Blizzcon is fast approaching (TWO DAYS!) and Overwatch fans awaiting the World Cup are in for  a treat. Yesterday, in a short Twitter video, Blizzard unveiled some upcoming changes to Overwatch ahead of this weekend's World Cup. These include a spectating overhaul and team uniforms for teams representing their countries.
The video titled "Behind the Scenes: Evolving Overwatch Esports," showed the developmental process behind the game.
Some key features coming to the spectator client include pausing and unpausing. Team uniforms will also arrive in the upcoming update, and you can see some of them below:

Home uniforms – Image via Blizzard Entertainment

Away uniforms – Image via Blizzard Entertainment
Uniforms, the way they look, are only the beginning. The changes explained by the developers include ultimates and all abilities which will feature a rework for each country. Portraits will also be changed for each country. Back to the spectator changes, Instant Replays will arrive allowing commentators to look back on big kills which may have been missed, slowing them down and diving deep into the analytical side of the action. They've also added a third-person smart camera. Similar to other competitive titles, Overwatch will have their own top-down map overlay for broadcasters and viewers. Furthermore, statistics are important when watching and understanding Overwatch. The update will include real-time statistics showing developing trends and overall player data for commentators and spectators.
That's about it for the spectator overhaul and it's honestly one of the better updates to come in as esports is all about the fans and the video, showing the developers and commentators chatting, is a reassuring factor which shows promise for Overwatch Esports.
Like esports?
Check out esports central
Last Updated: November 2, 2017