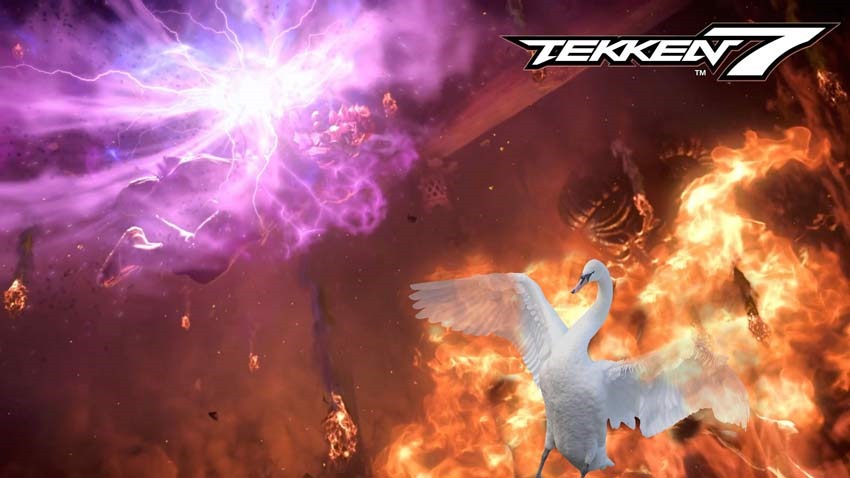 It's a good time to not only be a fan of fighting games, but to be a fan of crossovers as well thanks to the genre proving itself to be particularly malleable when it comes to special appearances from characters that hail from other games. We've already seen two such announcements this week: Injustice 2 is adding the Teenage Mutant Ninja Turtles to its mix, while Tekken 7 is going for the most final of fantasies as Noctis drops into the universe of that brawler.
Tekken 7 has proven to be especially adept at this since it launched a couple of months ago. Already arriving with Street Fighter's Akuma in the main roster, Tekken 7 will also soon add Fatal Fury's Geese Howard to the mix. So what's the secret? How does a game like Tekken choose a guest character? "It was kind of a different circumstance from Akuma. The decision making occurred outside of Tekken 7 and outside of initial planning," series head Katushiro Harada said to Game Informer.
Mainly, it was being interviewed by different media outlets and often they'd ask what character we would put in the game if we could choose anyone. Often, [Geese] was our go-to answer, and it just kind of clicked on our level. He's a bad guy in this major franchise and he's just got this sort of… atmosphere about him that makes him feel natural in the game.

Then after the initial interviews and the response, SNK actually came up to us and said hey, we're interested in making Geese happen in Tekken. Collaborations can be very difficult, because even if you have a great idea for a character and want to make it happen, it could be that the original licensor doesn't sign off on it for a variety of reasons. Either it doesn't work for them, or maybe there's a certain timing with their business plan for that character that doesn't line up, there's so many instances where it's not entirely possible.

And then you also have to think about the audience. For example, Geese is more of a hardcore character, and there's a lot of overlap with current Tekken fans. But a lot of times, you have to think, does this character… not only does he fit in the game, but does he broaden the current audience if we incorporate this into the game?

So even if the atmosphere of the character fits well with the game, it might be from a marketing standpoint that it is the same number of Tekken fans, so you might not get as many new players. Not necessarily from that franchise, but from gamers as a whole. There's a lot to think about when deciding on characters.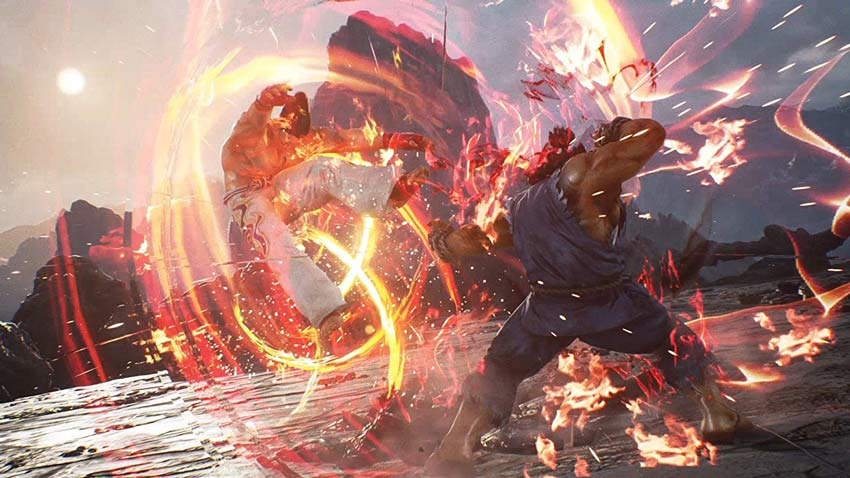 That's a fascinating breakdown on the how, when and why of a guest character in a fighting game. It's not so much a case of slapping a character into the roster and calling it a day, as no other genre requires fine-tuning and balance like a fighting game does. How do you keep the identity of a character intact while making certain that said fighter fits within the frame of the game he's appearing in?
It's a tight-rope of design to walk, but one that Bandai Namco and the Tekken 7 team has managed to do a superb job of so far.
Last Updated: November 15, 2017