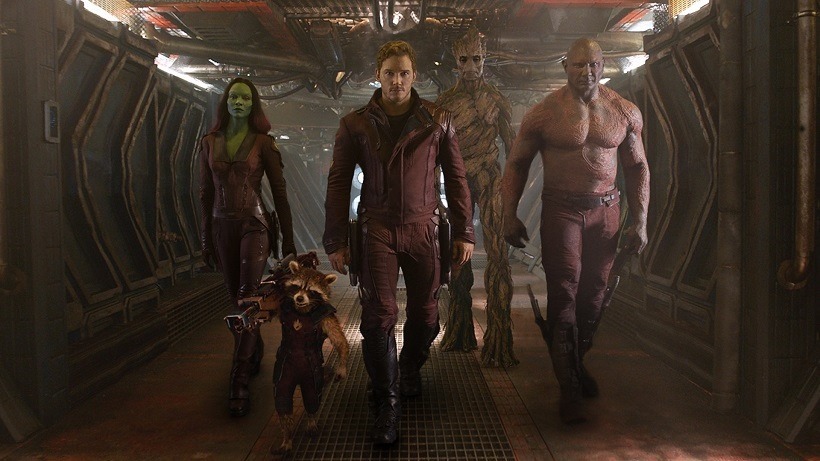 Something good? Something bad? A bit of both?
Marvel's Guardians of the Galaxy might still be one of my personal favourites in their cinematic universe. It blends together some great humour with a likable cast of not so noble characters, dunked in some heavy sci-fi tropes and gorgeous visuals. It was also a massive change from the earth-focused escapades of the adventures, with a universe (quite literally) ripe for the picking. And Telltale is going to make their mark on it soon.
We've known for months now that Telltale is working on a Marvel game to add to their extensive adventure game catalogue. The project was announced back in April, and since then Guardians of the Galaxy has been a frontrunner in rumours concerning what it might be about. That was all but officially confirmed yesterday, as documents around the current voice actor strike revealed that the project was well underway at Telltale.
Via Eurogamer, the game popped up as Guardians of the Galaxy – The Video Game aka. Blue Harvest on documents detailing projects affected by the strike. Blue Harvest has been a placeholder name for many different projects in the past, including Return of the Jedi once upon a time. It's likely that Telltale hopes to reveal that game at the annual Video Game Awards, which is taking place on December 1st.
What the game might tackle is still unknown though. With a new film out next year, Telltale could easily tie into some secondary stories that the blockbuster will brush over. Alternatively, it could bridge the gap between the two films, or explore an entirely new adventure with the band of five space criminals/heroes.
Either way it's probably the best fit, and I'm excited to see what Telltale manages to do with it. Especially since they've nailed humour and action in equal measure before, with the sublime Tales of the Borderlands.
Last Updated: November 15, 2016