E3 is now just a mere week away, but the show kicks off in ernest this week with press conferences spread over several days. This year marks a change for the event: It's open to the public. And that's great! The more eyeballs on games the better, as show to end all video game shows has realised that catering solely to the press and industry isn't going to keep it alive forever.
Maybe you were lucky enough to grab a week-pass for the event, and you're all sorted to attend E3 for the first time ever. Hooray for you! As someone who has managed to survive several E3s and has only managed to lose one eye, both my pinky fingers and an entire foot, I'm feeling properly qualified to write up a guide on how you can survive the E3 experience. The E3perience eve3n. Let's kick this list off with point number one:
Shoes
I'm not talking Chinpkomon here, but rather the fact that you're going to need to equip your feet with gear that gives you not only a +5 to comfort but also a few speed buffs. As always I'll swear by Converse All Stars, but get your dirtiest, most worn-in shoes ready for plenty of standing around in lines that stretch way too damn far. Or if you're lucky enough to be in the front of a line, you'll need to move it for whatever Nintendo has planned for the show.
Remember the hype for Breath of the Wild last year? Yeah, you don't want to be that guy who got trampled by the herd.
Go for the big names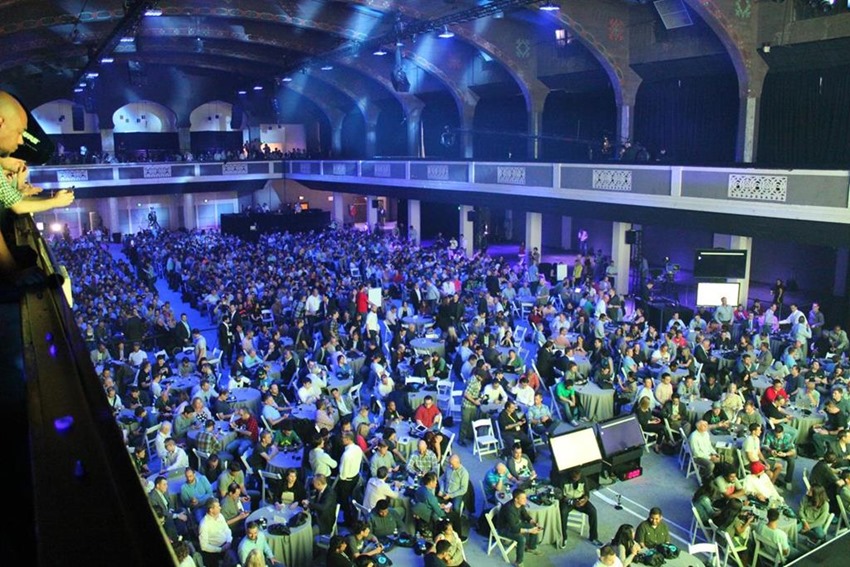 Microsoft, Sony and Nintendo usually have a massive section of the Los Angeles Convention Center floor space dedicated to them each year, as they bring plenty of games with them for press and industry to experience. Heck, my last E3 was spent geekig out over the Xbox One Elite Controller with Bethesda's Todd Howard.
That's great, because it usually results in lines being not that long, when you're hanging around their booths. You'll get a chance to go hands on with early code for upcoming games, and maybe even meet a developer or two while you're there. It's fantastic stuff and you'll easily get a chance to sample most of the games on offer.
Unless it's Nintendo
Yeah, if you're not first you might as well be last as Nintendo has lines that are legendary for their length. Last year's The Legend of Zelda: Breath of the Wild may have been this example at its peak, as people were waiting hours for 15 minutes with Link. Which was apparently worth it, judging by the nines that that game received last year. With Super Mario Odyssey being the biggest gun in Nintendo's arsenal this year, don't be too surprised if history repeats itself.
Avoid the closed theaters inside
Honestly, the only reason why you'd want to wait for an hour to watch gameplay on a decent-sized screen is so that you can…hell I can't even think of a decent reason for this. Not even the allure of a free T-shirt is worth the wait.
Also! Nintendo's most famous faces have heavy security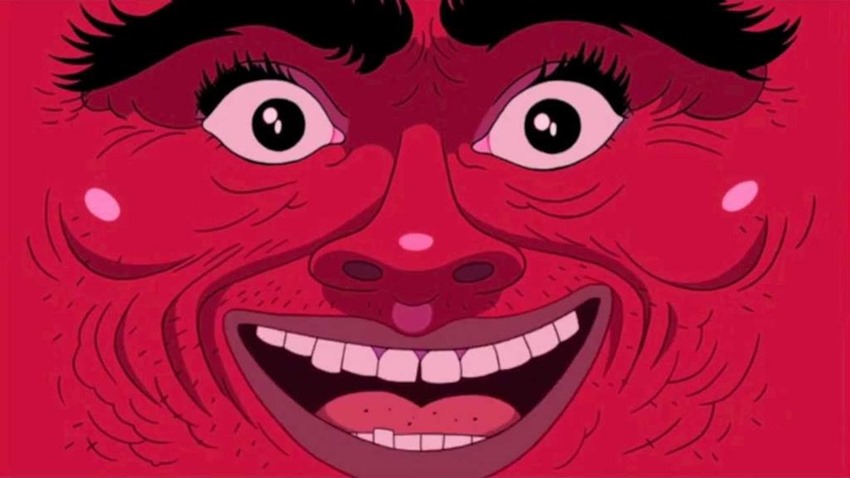 Think you can run up to Nintendo big cheeses Reggie Fils-Aime and Shigeru Miyamoto for a quick shake of the hand? That's an invitation for the security to crush you, as Nintendo usually has a small army of Hulks accompanying Nintendo's most valuable staff at any given time. They're huge, imposing and they won't hesitate to use their size advantage to form a protective meat-muscle-wall to keep you away from Nintendo's most prized personnel.
Considering that E3's showfloor mostly has gaming press loitering around, this is most likely a wise precaution.
Study the floor
Thanks to NeoGAF, the floor plans for E3 are already up and rolling. That gives you an edge, to know which booths to hit in a convention center that can be like a maze at times. Beyond the two main halls, you'll also find the smaller Concourse Hall which is home to plenty of smaller yet just as cool developers showing off their wares. Those guys deserve your love, especially for their passion projects and hardware on offer.
Go offsite!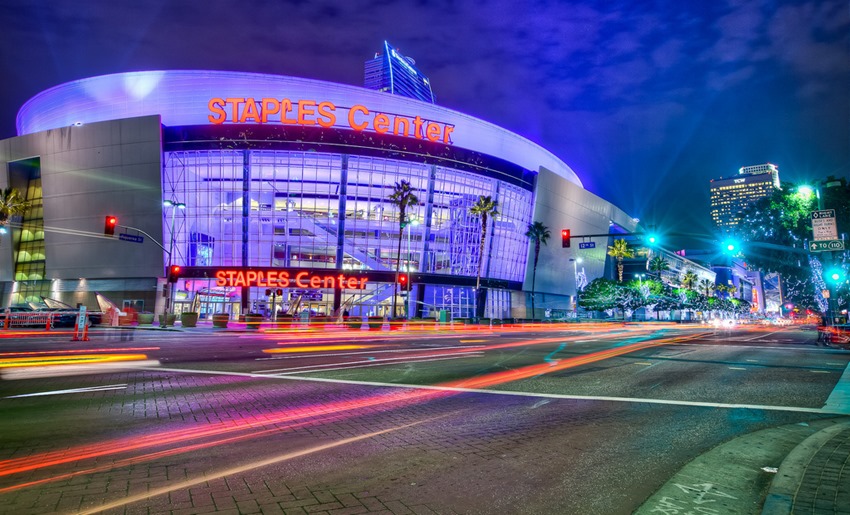 Some of E3's best content won't just be found in the LACC, but rather at the E3 Coliseum inside the LA Live Novo theater. That's two days of panels from game developers and industry celebrities, hosted by Geoff Keighley. A wealth of insight of behind the scenes development on your favourite games, that's open to anyone who purchased a ticket for E3. Don't miss out on this rare opportunity to learn more about your passions.
The best food is outside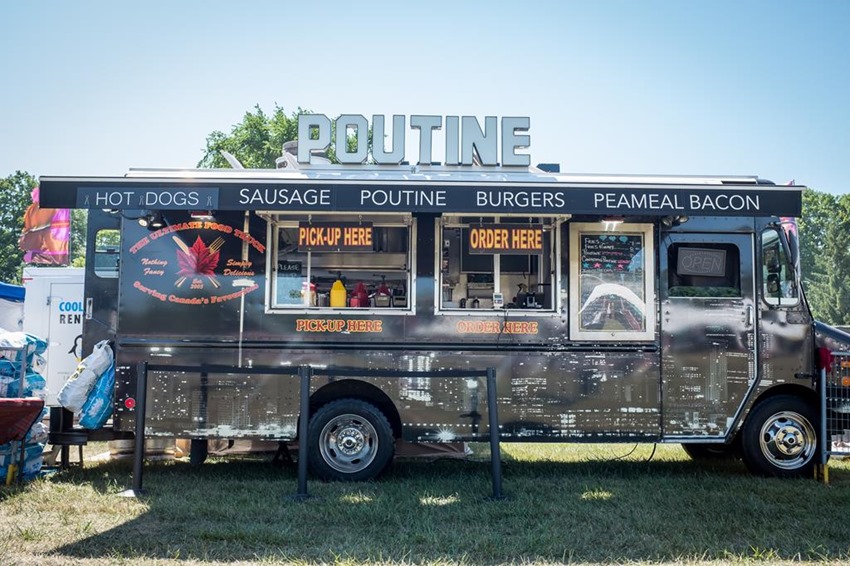 Let me tell you a story that I never get tired of. It's my very first E3, and I've wrapped up my final day of covering games and next-gen consoles with Geoff. We're tired, it's late in the day and we're famished. Even my legendary food tank has run dry, so we decided to skip the stupidly-overpriced food from inside the LACC ($5 FOR A BISCUIT?!) and hit up the food trucks outside.
There was one truck left, that was getting ready to serve the final meals of the day. I'd opted for a simple burger, Geoff a selection of tacos. It was heavenly. This was a burger drenched in the grease of a week's worth of appetites, with a patty that just melted on my mouth. It tasted even better when I realised that Geoff was utterly disappointed at the quality of his tacos, as he sat silent while reflecting on the guilt of his food choice.
If you want food at E3, find a truck that looks like a sanitary disaster. You won't forget or regret it.
There's a slim chance that you can enter a press conference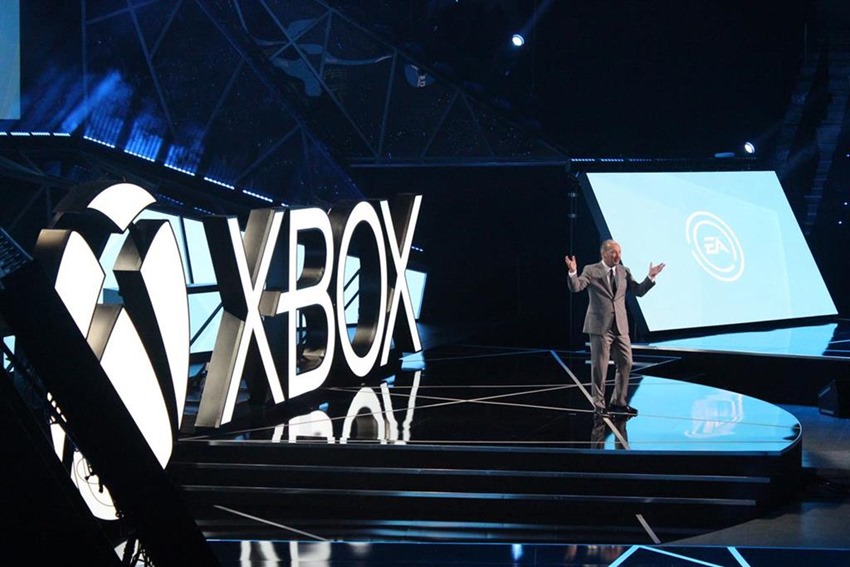 Want in on the Microsoft press conference or the Ubisoft showcase?
Unless you've applied for a ticket using your connections in the industry, chances are that you're out of luck on this front…Unless you decide to take a gamble on the overflow scenario. Sony and Microsoft particularly show some mercy to people without a ticket, as they've often handed out any spare seats that haven't been occupied by the hideous backside of the gaming press once they've opened the doors for inside.
Those seats are usually super-limited, so rock up early and maybe just maybe you'll get a chance to see Xboss Phil Spencer flaunt some new threads under his trendy jacket.
My face gets lonely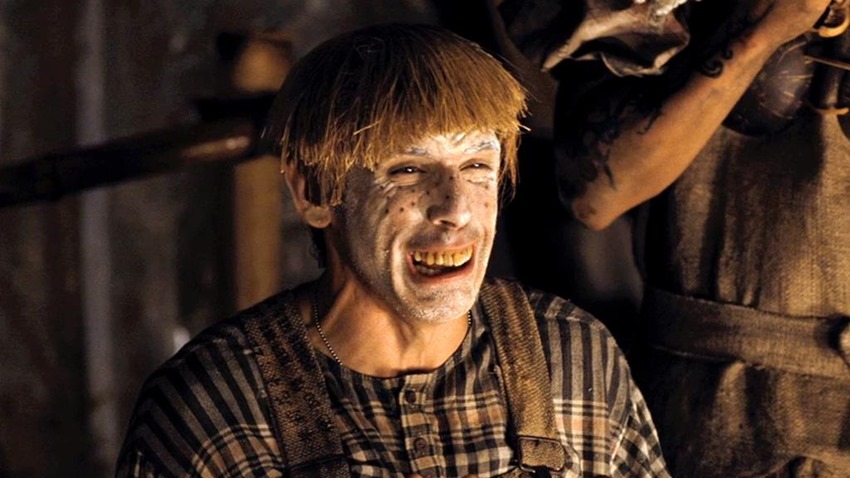 Please say hello to me if you recognise my bloated pie-hole. I'll give you an E3 experience that you want to forget. Nudge nudge, wink wink
Dance with Atlus
Or better yet, dance with meeeeeeeeeeeeee.
Need more E3 in your life?
Check out our E3 2017 portal powered by Megarom Games and PlayStation
Last Updated: June 5, 2017