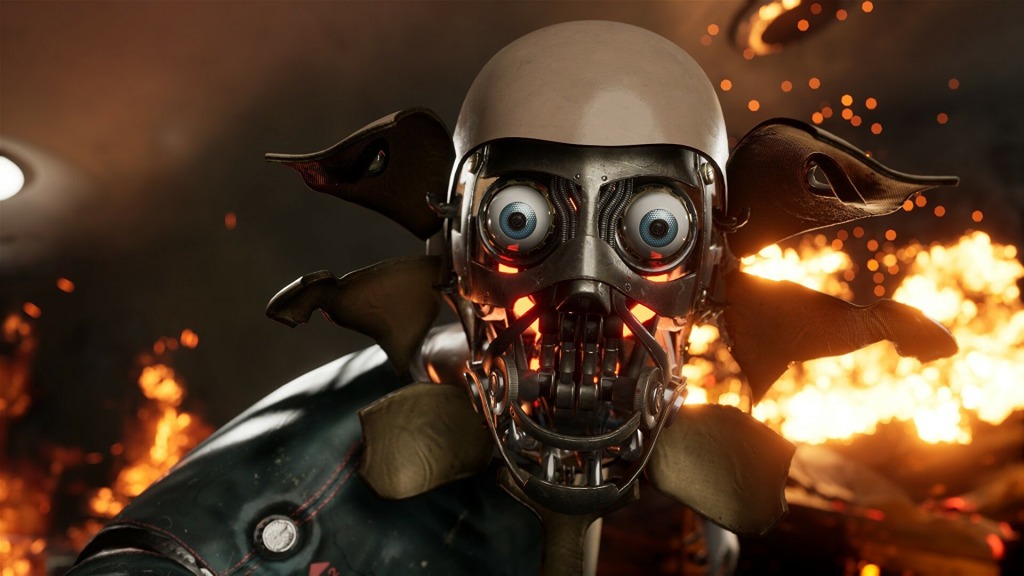 The world of gaming has seen some major delays and setbacks over the last few years. This was mainly due to the Covid-19 pandemic causing a lot of studios to shut down for prolonged periods. While 2021 and 2022 did see some fantastic releases, most games got pushed back to 2023. Which means this year we are being treated to a bumper catalog of new titles. 
It would take more time than we have to cover every game set for release in 2023. So today we are going to focus on the FPS genre. We devoured all the trailers and dev interviews and have narrowed it down to what we think will be the 3 best shooters of 2023.
Atomic Heart
Come back with me to the 21st of August 2007. Shooter fans and dystopian game fans alike were overjoyed as Bioshock was finally released. Bioshock is one of the most memorable names in gaming history, says PCGamer. It took the FPS genre and horror genres and melded them together in an unbelievably entertaining way. 
Bioshock was most notable for its incredible setting. An underwater city that has fallen into disrepair. Crazy super powered humans, creepy little girls harvesting dead bodies, and hulking beasts in diving suits. The game was dripping with atmosphere. It inspired a lot of future developers to really put the effort into their game's atmospheric design.
And without Bioshock we wouldn't be getting Atomic Heart. While Atomic Heart isn't made by the same team as Bioshock, you would be forgiven for thinking it was. The game is a homage. Set in an alternate universe where the Soviets won WW2 thanks to advanced robotics. The game plays much like Bioshock. You use a combination of guns and special powers to navigate through a crumbling society and face off against crazy enemies. The game is set to release in February of 2023.
Starfield
The world has eagerly been awaiting the latest installment of the Elder Scrolls series. And after the flop that was Fallout 76, people have been hoping Bethesda can make up for their past mistakes. Which is where Starfield comes into play.
A completely new IP from the company, Starfield has been likened to Skyrim in space. This means players will have all the open world freedom and control they have come to expect from a Bethesda game.
One of the features we are most excited for is base building. Fallout 4 introduced the concept to the Bethesda format and Starfield promises to take it further, allowing players to create their own settlements on one of the thousand explorable planets.
As with any Bethesda title, we can expect a lot of fantastic mods to be created. Bethesda has always shown a lot of support to the modding and cheats community. Websites like Modnexus and veterancheats have already started preparing their Starfield pages in anticipation of the big release.
The game is set to release in the first half of 2023. We anticipate we will have a more solid release date soon. Bad news for Playstation fans though, the game is a Microsoft exclusive since the Bethesda buyout.
S.T.A.L.K.E.R. 2: Heart of Chornobyl
The Stalker series has been a favorite of the gaming community for years. The first three games are still being played to this day. And fans are eagerly awaiting the release of the newest installment. Heart of Chornobyl (see here). 
The Stalker series is based on the book 'Roadside Picnic' by Arkady and Boris Strugatsky. In the book some aliens stopped off in the Ukraine for a picnic. Their trash was so advanced and dangerous it created an exclusion area which has now been quarantined off. This is called 'The Zone.'
In the game the Zone was created by a series of technological experiments gone wrong. The Zone is filled with mysterious treasures, artifacts, technology, and glory to be found. But it is also an extremely hostile place where you have to fight for survival nearly every second of every day.
In the game you play as a Stalker. Someone who has snuck into 'The Zone.' Hunting for treasure, fame, and glory. Heart of Chernobyl promises to include all the mechanics that made the other games so successful. Supplies, including ammo, are limited and scarce. The atmosphere is hostile and filled with secrets. And the game promises to be just as challenging as the previous titles.
The game was meant to release back in December of 2022, but the game was delayed due to the Russian invasion of the Ukraine. The game was created by the Ukrainian company GSC Game World. So the war had a huge impact on their development team. Fans are eager to support them in any way that they can.
Last Updated: January 20, 2023