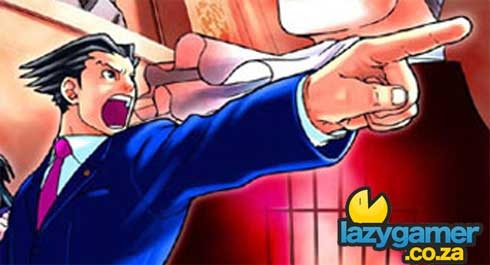 You'd expect that – being the leaders of the team that've created and nurtured one of the most successful franchises in videogame history – you'd be duly rewarded by your overlords, right? Well, no.
Instead, the millions of dollars of royalties owed were withheld, with said team leaders being sensationally fired for "insubordination." Would you go down without a fight? Jason West and Vince Zampella aren't. The former Infinity Ward heads have sued Activision for unpaid royalties and the "contractual rights" to the Call of Duty franchise. Ouch.
"Activision has refused to honor the terms of its agreements and is intentionally flouting the fundamental public policy of this State (California) that employers must pay their employees what they have rightfully earned," said O'Melveny & Myers LLP attorney Robert Schwartz in a press release.

"Instead of thanking, lauding, or just plain paying Jason and Vince for giving Activision the most successful entertainment product ever offered to the public, last month Activision hired lawyers to conduct a pretextual 'investigation' into unstated and unsubstantiated charges of 'insubordination' and 'breach of fiduciary duty,' which then became the grounds for their termination on Monday, March 1st."

The no longer bosses of infinity Ward are quite rightly pissed.

"We were shocked by Activision's decision to terminate our contract," said West. "We poured our heart and soul into that company, building not only a world class development studio, but assembling a team we've been proud to work with for nearly a decade. We think the work we've done speaks for itself."

Zampella added: "After all we have given to Activision, we shouldn't have to sue to get paid."

West and Zampella are suing Activision not only for unpaid money, but for control of the Call of Duty brand.

"Modern Warfare 2 is arguably one of the most successful games in history and together with Call of Duty, has generated more than $3 billion in sales for Activision," said the suit.

"In addition, Activision seized control of the Infinity Ward studio, to which Activision had previously granted creative control over all Modern Warfare-branded games. The suit was filed to vindicate the rights of West and Zampella to be paid the compensation they have earned, as well as the contractual rights Activision granted to West and Zampella to control Modern Warfare-branded games."
With spats like these there are always 3 sides to the story. Activision's side, The Infinity Ward duo's – and the truth. We'll have to see what the outcome of all this fighting is – but it does paint Activision as quite the malevolent overlord.
See the press release here
Last Updated: March 4, 2010