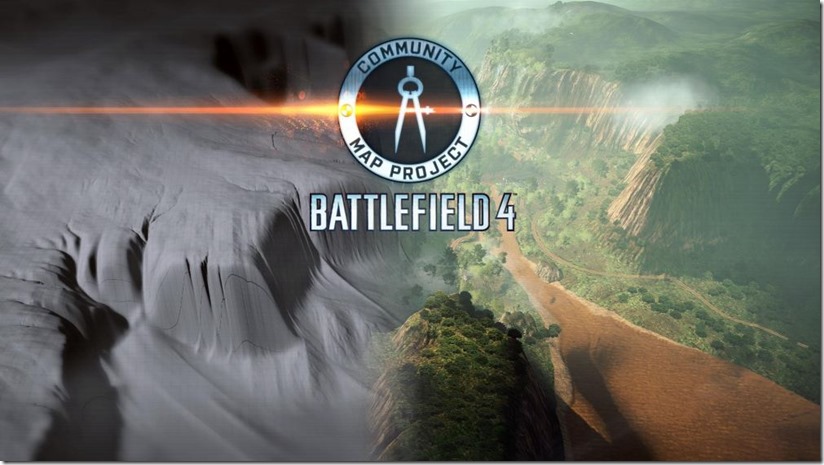 Though Hardline has been out for a while now, Dice haven't forgotten about the previous franchise title, Battlefield 4. The military shooter continues to receives a ton of love from developer and community, and is still going strong. The latest DLC in fact, is a combination of work from both (via VG247):

It's been a long road for the Community Map Project, and the Battlefield 4 community has been involved every step of the way. The final product – Battlefield 4 Community Operations is rolling out on October 27, and includes Operation Outbreak, the map you had a hand in creating.

The Battlefield 4 Fall Update will be releasing on the same day, but Community Operations will be a separate free download available from the Origin My Games tab and the PlayStation PS Store and Xbox Marketplace.
For the Fall Update, expect a slew of improvements to a variety of weapons, vehicles, classes, team/objective play, and much more.
It's out today, and in fact, will more than likely be out by the time you read this. The one core feature of the DLC is of  course, Operation Outbreak – the map the community was involved in creating.
Fight inside the abandoned medical research facility, lay down fire at an ancient temple next to a lush waterfall, or completely destroy and level houses when the enemy tries to get cover in the overgrown ghost town. The valley is infantry-focused with limited access making the use of agile vehicles, such as RHIB's on the river and quad bikes for fast transportation, critical for success. Includes hallmark game modes such as Conquest, Rush, Gun Master, Chain Link, and many more.
Other than that, there's are a ton of balanced and changes thanks to the main fall patch itself. If you'd like to read through the whopping 30 page document, you can do so right here.
Last Updated: October 27, 2015