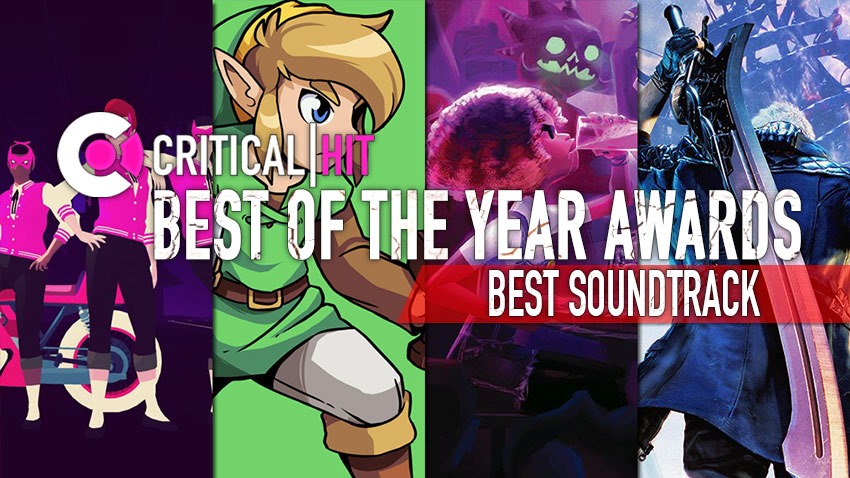 If I'd told you a few years ago that the best music in existence would have an origin story in video games, you'd have laughed me out of the building. But here we are! Video game soundtracks are just pitch-perfect compositions that defy conventional thinking. They're on a quality usually reserved for the most expensive of Hollywood movies, but dreamed up by smaller teams of passionate people who occasionally flex a full orchestral muscle.
So how do you judge the best of the best then? Here's the catch: I don't think you can. Music is subjective, it is born from personal tastes and spread like a common cold between friends. Only you're sneezing the hottest of singles and you're stuck in bed with a certain album on repeat as you become a contagious machine of recommendations. How do you even begin to say that one soundtrack filled to the brim with alien sounds you've never heard before is better than a heartfelt collection of tunes that drives a story forward?
It's like choosing your favourite nipple when a gun is pointed at your head, a mission that is impossible to accomplish. With that in mind, there's no overall winner for 2019's glorious soundtracks, but there are multiple champions! Video game scores which we've had repeat since the year kicked off, worn out headsets listening to and have made streaming service subscriptions a worthwhile investment for us.
These are the soundtracks that moved us, that opened our hearts and are responsible for a hole in our floor thanks to rhythmic foot tapping to the various beats that they introduced. Here's the best in video game music for 2019.
John Wick Hex by Austin Wintory
Katana Zero by various artists
Death Stranding by Ludwig Forssell
Hades by Darren Korb
Sayonara Wild Hearts by Daniel Olsen and Jonathan Eng
Celeste: Farewell by Lena Raine
Anthem by Sarah Schachner
Outer Wilds by Andrew Prahlow
Sea of Solitude by Guy Jackson
Astrologaster by Andrea Boccadoro
Devil May Cry 5 by Capcom Sound Team
Freedom Finger by various artists
Afterparty by SCNFTC
Cadence of Hyrule by Danny Baranowsky
Note: Cadence of Hyrule doesn't seem to be available officially on any streaming services yet, so, for now, I'm just linking Danny Baranowsky's superb Crypt of the Necrodancer below. Anyway, go play and listen to Cadence of Hyrule. It's awesome.
Last Updated: December 9, 2019