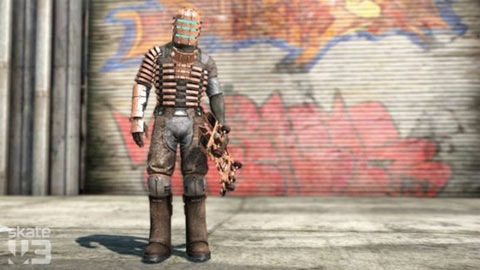 Do you like Dead Space? Do you like Skate 3? Do you like playing as Isaac Clarke from Dead Space in Skate 3? You do?
EA have been kind enough to include Dead Space's Isaac Clarke as a free playable character in Skate 3 for the same amount of money as the sound in space. That's right, nothing! Even better, he comes with a super awesome Sci-Fi board as well.
It's pretty simple to do, hit the jump for the instructions.
Ok so here is all that you need to do:
Go into the Extras tab from the menu.
Go into the Cheats tab
Type in "deadspacetoo" (no quotation marks)
Have a nice day
Just a side note, the Dead Space skateboard can only be used by the Isaac Clarke character.
Source and header pic: Joystiq
Last Updated: May 24, 2010