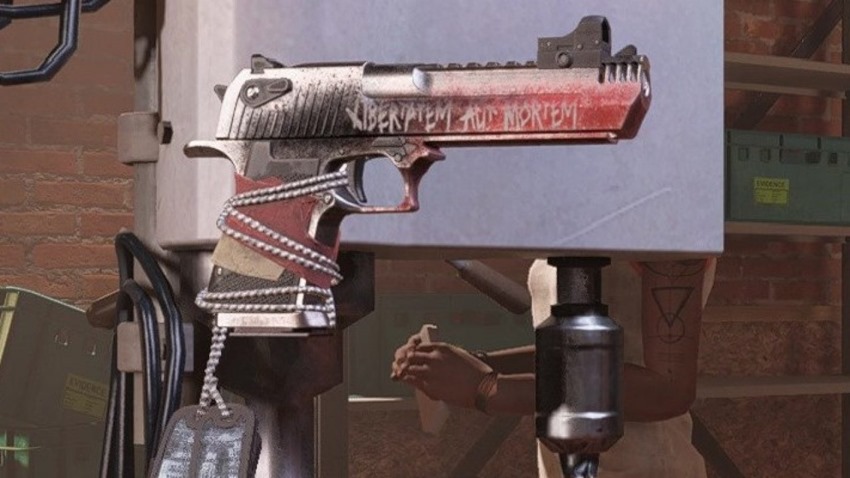 There's no shortage of sidearms in The Division 2, but with all manner of SMGs, light machine guns and shotguns available to grab in the ruined streets of Washington DC, these little lifesavers and life-takers are often neglected. The Liberty Desert Eagle on the other hand, is a hell of a gun. With eight rounds and an RPM of 150 it might not sound like much, but it is able to unleash upwards of 30 000 damage in Tier 4 of The Division 2, which is holy smokes a lot for a sidearm.
A quick reload and critical strikes on enemies at a range of 30 meters makes it a necessity, as do its fantastic perks:
Liberty – +100% damage to hostile electronics, with enemy weak points and hostile electronics highlighted while aiming
Blind Justice – After you destroy an enemy's weak point and/or hostile electronics, the next bullet fired will deal +500% weapon damage. If that round kills an enemy, your magazine will be refilled and grant +100% weapon damage for the rest of the ammo magazine
Independence: When holstered, any destroying weak points will refill 20% of your current weapon's magazine
How to get the Liberty Desert Eagle Pistol
You'll need the base weapon, a High-end D50
It's a random drop in the endgame so good luck, although some people say that the Potomac Event Center has a high chance of dropping it
As for parts, you'll receive the first Pistol: trigger and mechanism from The Division 2 story by killing Kendra Nelson at the Capitol Building level 30 stronghold
Pistol: Receiver and Paint Job will drop from Captain Briggs right at the end of the American History Museum in East Mall, if played on Hard difficulty
Pistol: Sight and Rail will drop from Staff Sergeant Carl Wade at the end of the Viewpoint Museum mission if played on Hard difficulty
Pistol: Grip and Tags will drop from Master Sergeant Steve "Junior" Quiroz at the end of the Space Administration HQ in Southwest, when played on Hard
You'll also earn the Kendra's Liberty blueprint from that mission
With all of those parts in your arsenal and a High-end D50 pistol, head back to base and you'll be able to crack out this brilliant little sidearm on your upgraded crafting bench!
Last Updated: March 22, 2019