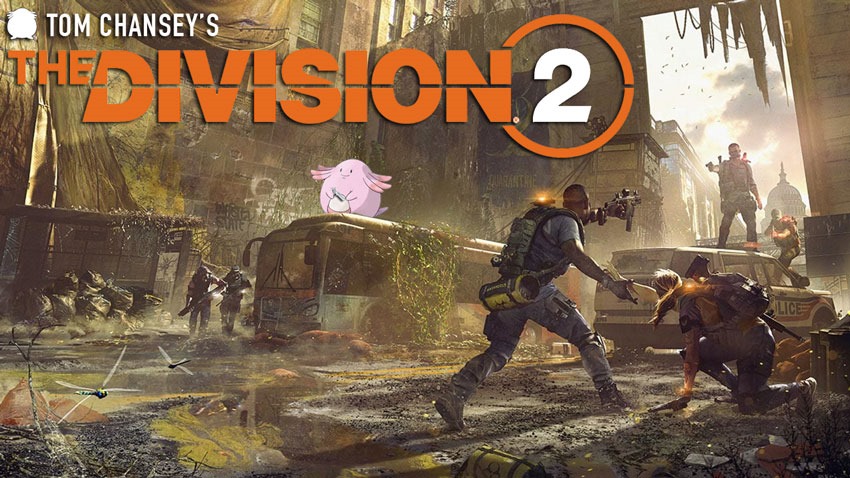 Today's a good day if you happen to be a fan of Tom Clancy's The Division 2, a game from Tom Clancy's Ubisoft which is set in Tom Clancy's Washington DC and features Tom Clancy's boys doing battle against Tom Clancy's disavowed boys. Apparently, famed author Tom Clancy's Tom Clancy is the wellspring of inspiration for this sequel.
And what a sequel it is! There are tons of things to do/shoot, Washington is a beautiful hellhole and that drive to up your numbers game so that you can show the worst of humanity what for is surprisingly addictive. Today sees The Division 2 add plenty of new content to the mix as the year ahead heats up and Washington finds itself populated with a new Raid in the form of the Tidal Basin, but the biggest change coming to the game is one that impacts on the gameplay on a fundamental level.
When it comes to building your Joint Task Force agent, The Division 2 forces you into a compromise. Whether this is an intentional design or not is up for debate, but the skinny is that if you're looking to have an agent with robust attributes and deadly gear, you're going to have to make a choice. You can't have both, as current equipment that you find in the game only applies benefits to one or the other. Basically, if you're looking to add plenty of skill and weapon mods to your agent, you're going to have to sacrifice a lot of health to do so.
Fans haven't exactly been happy with that setup, as the requirements to have mods working in your gear is kind of ludicrous. Skill mods require silly numbers to be active in your special skills, with certain armour sets negating their benefits entirely. Developer Massive has heard this complaint, which is why today's update will rescale the entire system so that perks can match up with your skill level.
So don't be too alarmed if you see your numbers have dropped significantly after the patch has been installed. Some of the skills will also be getting reworked so that balance may be retained, such as making a turret with a sniper mod on it much more flexible in that it can be focused on a single enemy with a mere button press while still allowing you to pinpoint which enemy it can draw a bead on.
All that, a new Stronghold and plenty of other changes coming later today as the battle for Washington heats up.
Last Updated: May 27, 2020