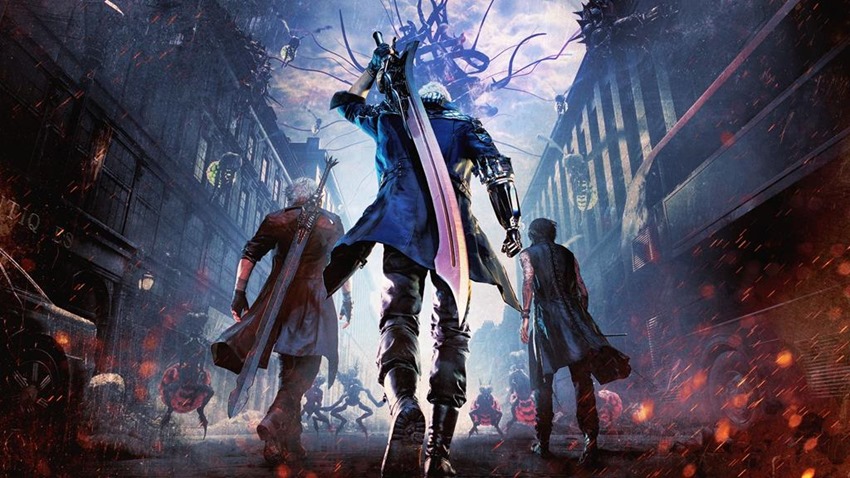 There's a reason why I'm such a huge fan of Devil May Cry 4. It wasn't my first jump into the franchise, but it was the one chapter that just resonated with me, that earned a place in my heart. It was eleven years ago, and I was stuck in a deadend internet cafe job where I was earning peanuts to help me through university, but I still managed to squirrel enough cash away to get my hands on an Xbox 360 console.
I'd bought my shiny new device, but I needed something to play on it. And there she was, sitting in a window display at Cash Crusaders: Devil May Cry 4. Heck, something just clicked as I had a vague memory of playing previous Devil May Cry games on ye olde PlayStation 2. I barely had a stable internet connection back then, relying on NAG's monthly discs for my monthly trailer drop (Seriously, I had 5GB a month to play with. FIVE.) so I had no clue as to whether or not the game was even good.
Screw it, I grabbed the game, slapped some cash down and went home. Best purchase of my life. It may be dated now, but Devil May Cry 4 was everything you could ask for in an action game. It had style, speed and heart. It was gorgeous and gory, it had longevity and charm, that I sunk hours and hours into.
More than a decade later, and that spark has been rekindled as Devil May Cry 5 is a mere week from release. Here's the final-action-packed trailer for it, although super-huge ultra alpha omega ex plus hyper turbo warning! There be a massive spoiler in the trailer, albeit one that'll have you pumping your fist and shouting YES! harder than a contingent of Daniel Bryan fans during a WWE match:
Devil May Cry 5 is out on March 8. Dante and Nero, it's good to have you guys back.
Last Updated: March 1, 2019