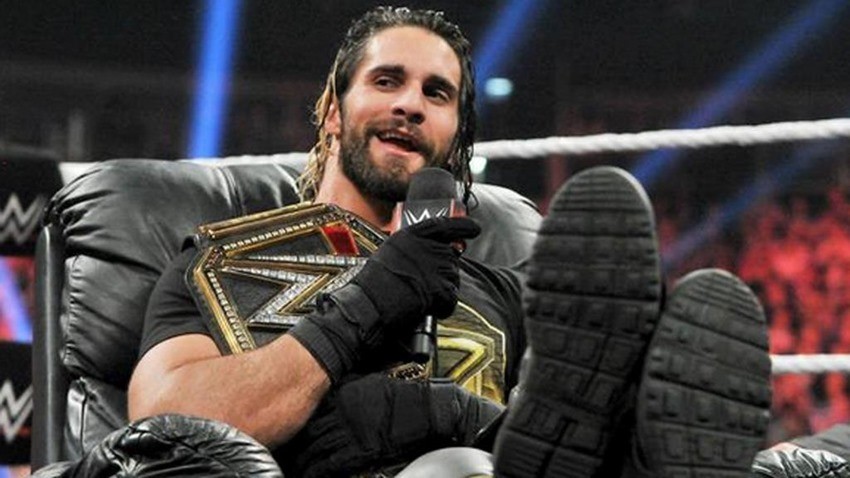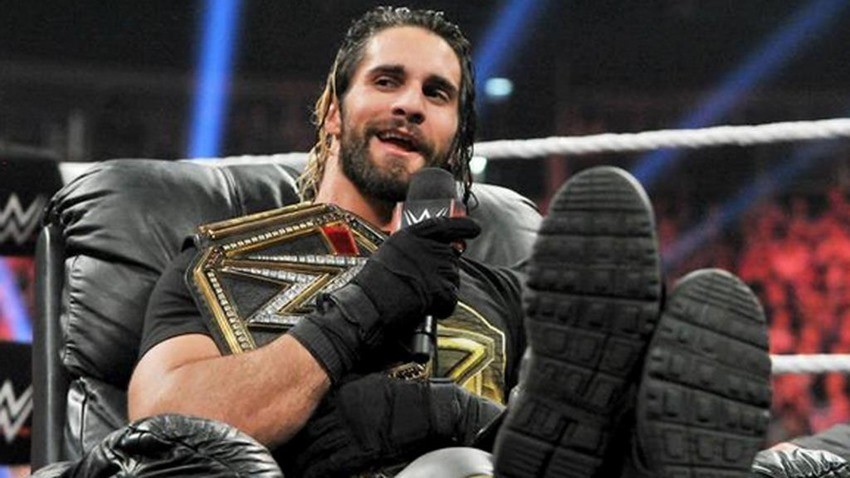 Hold onto your butts folks. Crap is about to get real, because Friday is kicking off with not one, but like, more than that but less than three in the screenshot department. WWE 2K17 may have been a watered down version of a game that showed promise the year before, but at least it was a stunner in the department of having digital mountains of muscle clash in a flesh collision.
That's a trend which WWE 2K18 looks to continue, as it revealed two screenshots of cover star Seth Rollins in action: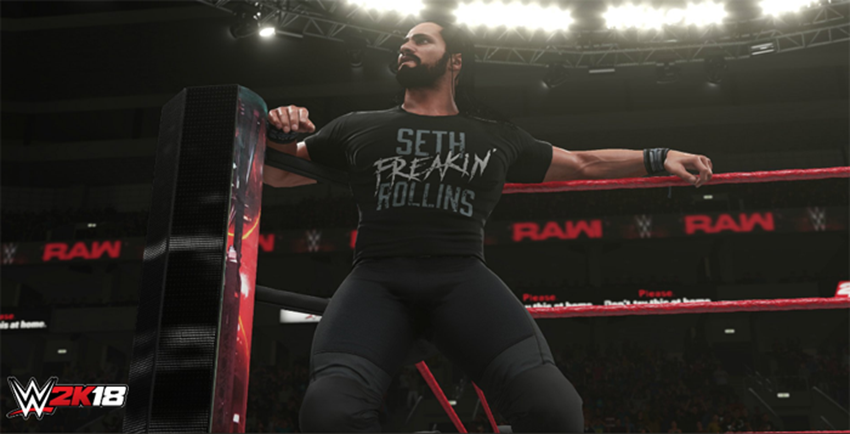 This year's method for scanning in superstars was a little bit different, as WWE 2K creative director Lynell Jinks explained in a new developer video:
"This year's engine is great because for me I'm getting to actually see all of the details rendered as accurately and how they look when I'm working on them, WWE 2K18 Lead character artist Johnathan Gregory added.
To see them go from what I see on my monitor to and what I'm trying to create to see it go into the game perfectly, it's nice to see that there isn't anything lost in translation from A to B when it goes from what I'm scalping to the game. I'm liking that a lot, it makes my job easier because I see what I expect to see and it's great to see the characters come to life and I think the fans are going to be happy.
Like Bret Hart's famed in-ring techniques, the proof will be seen in the execution of excellence. I don't mind seeing a screenshot, but I'm more eager to see if the WWE 2K18 engine can handle the actual animation of such high-quality models. I'm once again even more excited to tool around with the custom character creation suite. A feature which I think I want to rope in a few of you for this year, so that Bad News Bonthuys can finally have a stable of fellow heels to watch/stab his back.
WWE 2K18 is out in the mad month of October, with a collector's edition that I still haven't seen yet.
Last Updated: August 4, 2017